NEWS
Juniors to boost their points this weekend in Bled
By Paul Groves
|
04 Sep, 2019
This weekend sees the return to the ETU Calendar of the Bled ETU Triathlon Junior European Cup and with 20 nations taking part in the Junior Races, plus a huge turnout for the open events, the lakeside city will be buzzing with action this weekend.
Having taken a year out to build up the event, the Organisers are promising a re-vamped layout, avoiding the sharp turn into the remarkably narrow finish zone. Allowing the athletes a better run through to the finish tape and providing the finish crew and media with a better working environment. Events are always evolving and by listening to the constructive comments of coaches, athletes and of course, the Technical Delegate, improvements can always be made.
This year sees the same LOC, led by Miro Kregar. Kregar, a bit of a legend when it comes to swim, bike, run has been involved for years in this event, which has run now since 1984 and will this time around be handing over control on race day to Line Amlund Hagen, the ETU appointed Technical Delegate. Travelling down from Norway, she will take command of a small but well-trained team of officials who in 2017 sat the ITU Level I Technical Officials' Course along with other officials from the region with many years' experiences.
09:00 Start ETU junior cup-women
09:45 Presentation of competitors in swimming start area
10:00 Start ETU junior cup-men
10:50 ETU junior cup race finished
11:00 Award ceremony for ETU junior cup
It will be an early start on Saturday for the junior athletes and with everything in Bled at walking distance, there will be no rush – unless it is for the truly stunning views. A couple of years back, after the race, athletes took time to go exploring and we heard again and again, "Man, you could even see the fish in the lake from up their on the hills!" Yes, the water in Lake Bled (Blejsko jezero) is crystal clear.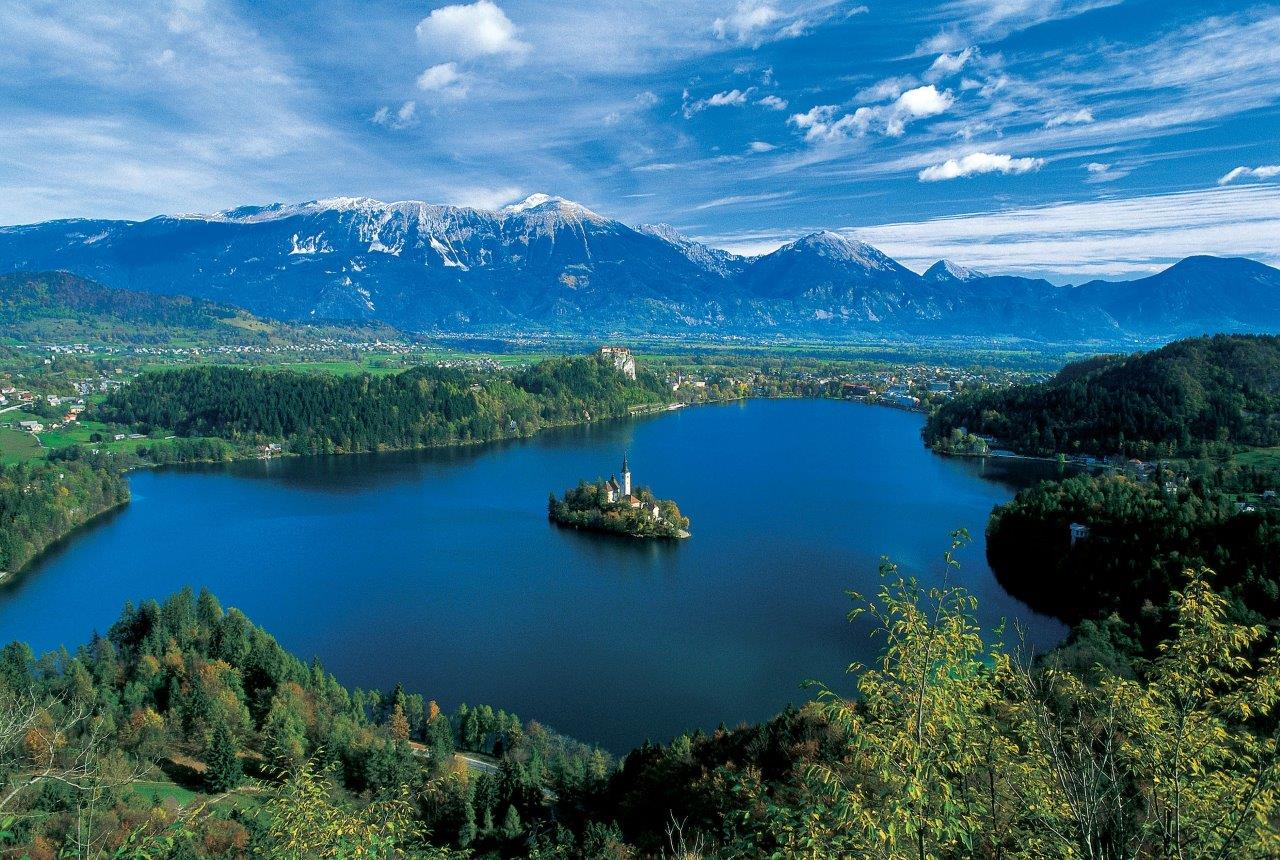 The course is a super-sprint, with a deep-water, one-lap, 400m swim.
The bike course is a testing one with some technical aspects that will be of benefit to the more accomplished riders. 2 laps, over 13k.
The run is stunning, with the athletes skirting the edge of the lake. A simple out and back to cover 3.3k.
Who will have the chance to race here this weekend?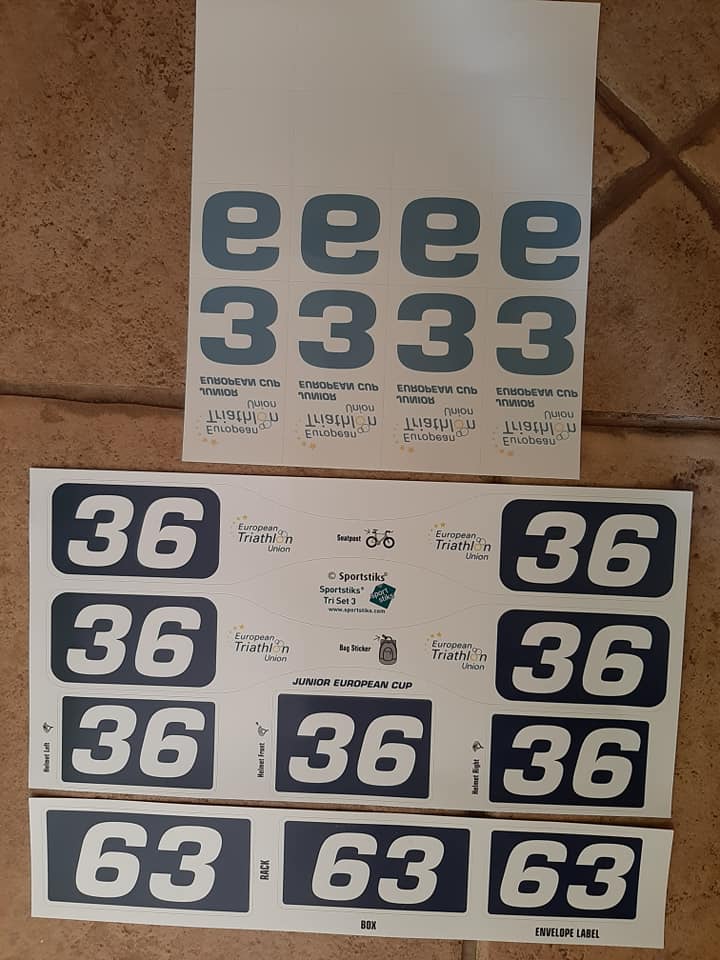 The Junior Women race first and it will be Team Italia who will fill more places than any other team. 10 athletes are booked in for the race and the most experienced of them is Chiara Lobba. 12th here in 2017, she went on to win the Banyoles YOG qualifier but has yet to show her true potential. Chiara Cocchi was 6th here in 2017 and has only raced once this year at international level. This is an opportunity for her to grab some important points for Italy.
Geography has played a great part in who appears on the start list. Hungary and Austria are both coming with 7 athletes for the Junior Women's race. Their strongest athlete at the moment is Karolina Helga Horváth. A win in the early season in Olsztyn was followed up by steady results and a silver in Tiszaújváros. At the recent race in Tulcea, it was a silver medal to Fruzsina Dóra Kovács. With Bernadett Józsa's 6th place at that race, the Hungarian team can expect some good results.
Austria looks to be favourite for at least one sport on the podium. Again, 7 athletes, lots of experience and traditionally strong performances on this super-sprint course. Silver in 2016 and 2017 here, Pia Totschnig will be using this race to sharpen up for Zagreb, on the following weekend. Katharine Erber's top ten in Žilina a couple of weeks back showed improvement on her 2018 result and along with Lisa Hufnagl, silver medal-winner in Tulcea last year, team tactics might help get Austria up the rankings.
Russia's Irina Zhuldybina was runner-up in Žilina this year and if she can get alongside Alevtina Stetsenko European silver medal-winner in Târgu Mureș at the duathlon, then a fast bike-run combination might bring them close to the podium.

Alžběta Hrušková CZE, with three straight wins in Liévin, Tábor and Žilina and teammate, Tereza Svobodová, who placed 2nd in Olsztyn and 3rd in Žilina

The home support for Tjaša Vrtačič will be loud. She has never quite made it to the podium, with a 4th place in 2016. A win in 2018 in Dnipro gave her confidence and taking the win at the Ohrid Balkan Championships last year, followed up by a bronze this year and a recent 4th in Tulcea, shows that her strength and speed are still there. Perhaps 2019 will be her year.
For the men, a huge home team dominates the start list but Team Italia has entered ten junior male athletes, to match the line-up in the women's race. Most experienced is Riccardo Brighi. A win in Zagreb last year was followed by top ten finishes in Quarteira and Riga. He will be certainly aiming to improve upon his 25th place here in 2017. For the rest of the Italian team, this event will be used as a sharpener for the following week in Zagreb.
For Hungary, Ábel Sinkó-Uribe comes with potential. Over the super-fast Liévin course, he won silver. Over the slightly longer but still short course in Tiszaújváros, he had a top ten finish. Hard and fast might work for him here.
Team Austria will be led by Jan Bader. Silver in both Kitzbühel and Tulcea. Both Hungary and Austria are fielding 9 athletes.
Germany brings 7 and with a top ten finish in Lausanne still fresh in his memory, Eric Diener will be hoping to get support from with the team. Winner in Olsztyn this year, Giulio Ehses looks ideal for an attack at the front of the bike and on this course, there are plenty of chances for a breakaway.
For the Czech Republic, a smaller team but their athlete, Radim Grebík gets to wear #1, having collected most points. A win in Liévin, silver in Tábor and a bronze in Žilina set him up well for the worlds last weekend but he was beaten by just two seconds by Diener, despite a much faster closing run. Time lost in Transition may have cost him a few places there and no doubt he has been working super hard on his movements through T1 and T2 in the past few days.
Winning a silver medal at the YOG last year in Buenos Aires was a highlight of his racing career and Alexandre Montez POR added a series of top five finishes, including a bronze in Kitzbühel. A course like this will suit him.
Watch out for the Russians; Denis Kolobrodov has had three top ten finishes this year and a win in Žilina. Alongside Daniil Kondrashov, who rounded off the year in 2018 with a win in Alanya and has since then placed in the top ten at three events in 2019, there is a chance for them to get into the medals.
The 14-strong Slovenian team will use this event to test their athletes over the shorter distance and to focus on their transition skills. Jan Škrjanc was 9th here back in 2017. Since then, steady racing in Dnipro and Riga in 2018 gave him 6th place at both races, prepping him well for the silver in Ohrid at the Balkan Championships in 2018. He will be up against rival and teammate, Žiga Hutter who, with three 4th places, in Pontevdra at the World Aquathlon Championships, then Dnipro and Ohrid, will be hoping for a home advantage and a visit to the podium.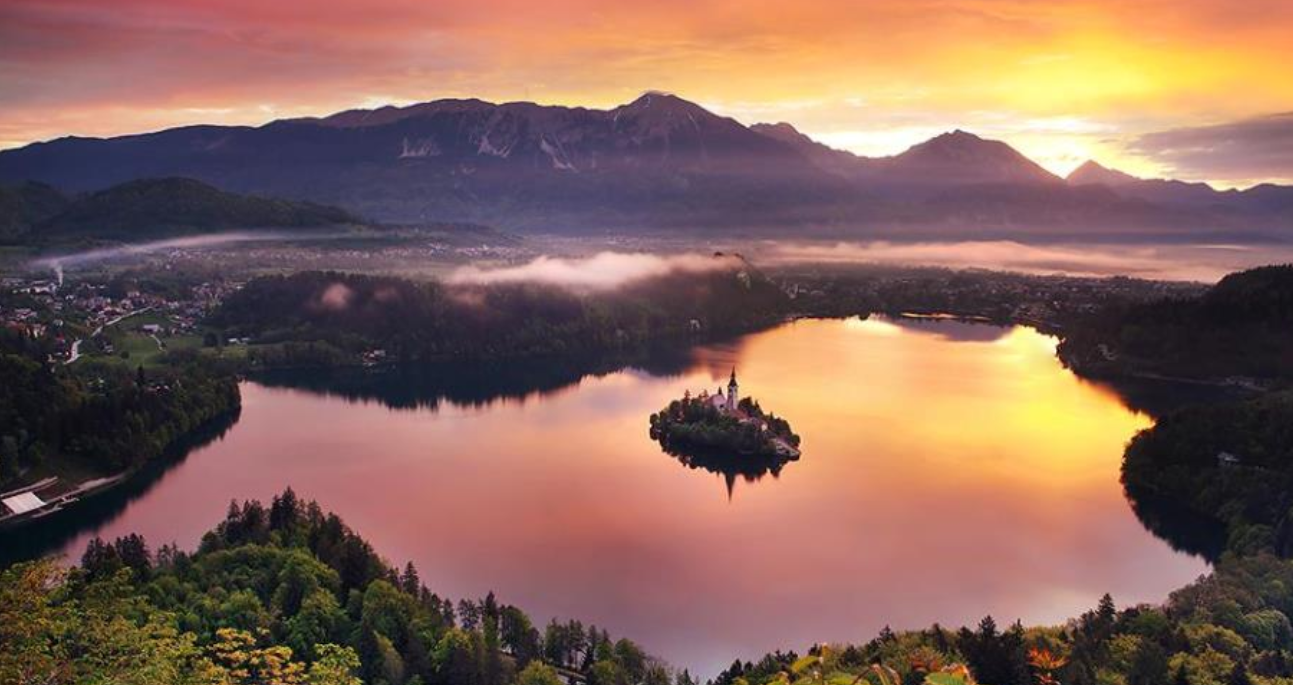 For all information about the race, please click here and check out the Athletes' Guide.
---
Article gallery
Related Event: 2019 Bled ETU Triathlon Junior European Cup
Latest
Videos
---
Latest
Event Galleries