NEWS
Holten, 35 years young
By Paul Groves
|
28 Jun, 2019
With temperatures rising high this weekend, there will some red-hot action in Holten as the Elite race for a bumper pay-out at the 2019 Holten ETU Sprint Triathlon Premium European Cup. The ETU events are run alongside a massive Triathlon Festival.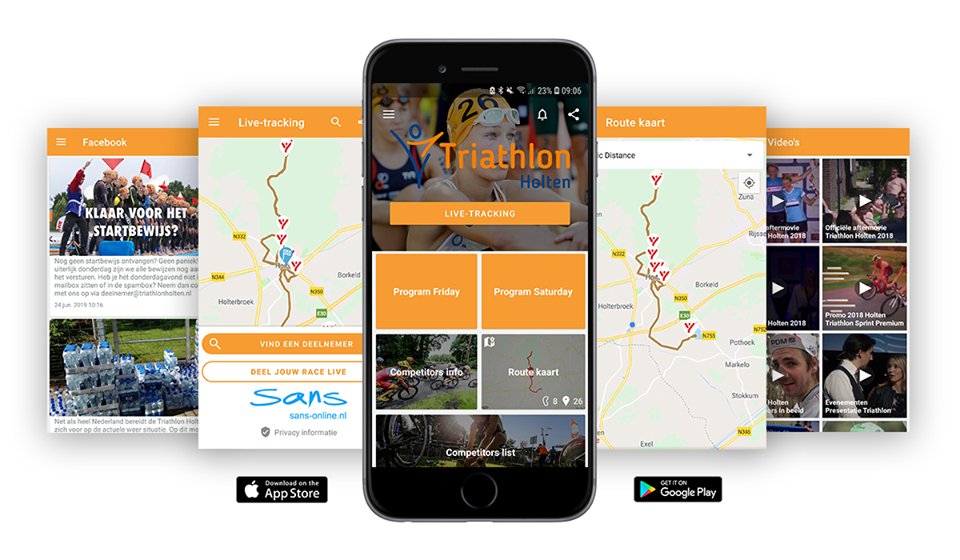 Download the Holten App and follow your favourite athletes.
| | | |
| --- | --- | --- |
| Rank | Men | Women |
| 1st | € 3,125 | € 3,125 |
| 2nd | € 2,500 | € 2,500 |
| 3rd | € 1,875 | € 1,875 |
| 4th | € 1,250 | € 1,250 |
| 5th | € 1,000 | € 1,000 |
| 6th | € 875 | € 875 |
| 7th | € 750 | € 750 |
| 8th | € 500 | € 500 |
| 9th | € 375 | € 375 |
| 10th | € 250 | € 250 |
The 35th edition of this hugely popular race sees once again the tiny city of Holten gear up for a weekend of races and the small army of 1,000 volunteers (yes, you read that correctly) is more than ready to support each and every athlete and spectator. The race really is "owned" by the town and if you want to be a volunteer there well, sorry, there is a waiting list!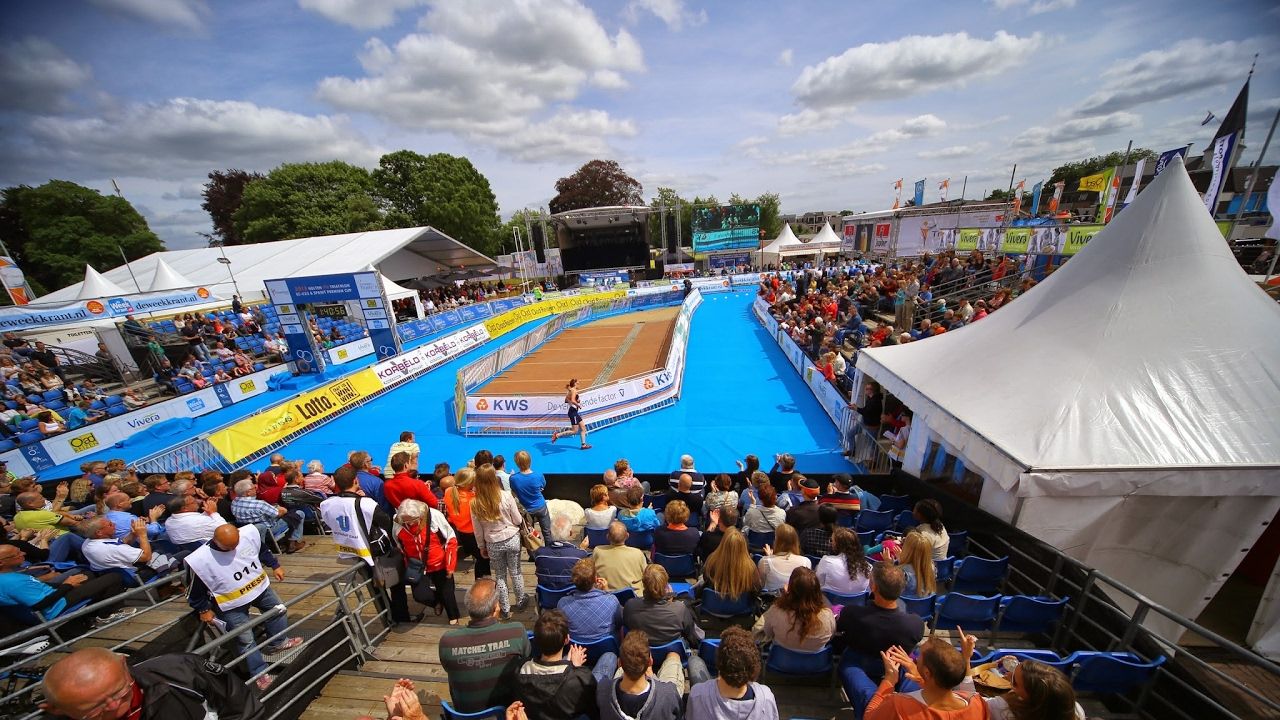 The split transition event, with the swim taking place in the Domelaar, will see the Elite and Juniors race on 29th June. The LOC have once again provided a live-feed, which you can follow on the ETU Live page.

Who is racing and who should we watch out for?
In the Women's race, we see over 50 athletes on the start list.
Wearing #1 and a former winner here, is Ukraine's Yuliya Yelistratova. A winner in 2016, she placed 4th last year in a tough race. She is biking and running well at the moment and, over this sprint distance, will not lose too much time in the water. Australia is sending Brittany Dutton, who had a tough race last weekend in Antwerp and who will be hoping to boost her points tomorrow. From Germany, Annabel Knoll wears #3. Her race in Antwerp went well but was nowhere near the stand out performance of her team-mate, Lisa Tertsch, who won the race in Antwerp on the back of a solid win in Dnipro. Her running is going to be a real test for all the other athletes and with back to back wins, she comes to Holten with every expectation of a third gold medal.
The Dutch fans will see Rani Škrabanja at the front end of the swim and with her powerful biking, we can expect to see her leading the attack on the hill. With a return to form from Quinty Schoens and three top ten finishes on the ETU circuit so far this year, the Dutch team looks likely to claim some places in that top ten. Jony Heerink was alongside Schoens in the swim and on the bike, but lost out on the final 5k. A partisan crowd might see her run pace improve. Watch out too for Pauline Landron FRA, whose 4th place in Antwerp after a win in Huelva and after claiming the ETU Junior title in Tartu is a clear signal that she can and will push the pace.
The Elite Men has a pretty impressive line-up of over 70 athletes. Leading them out will be the Dnipro winner, Callum McClusky AUS. His closing run in Ukraine, when he kicked 200m from the finish to win the race was as impressive a piece of running as you could ever want to see. A winner here in 2017, when racing as a junior, he will have a tough job against Great Britain's Ben Dijkstra who, with his exams now over, can focus on his racing. Back in 2017, he came home behind Richard Murray in the Elite race and with support from Calum Johnson and Iestyn Harrett, who placed 7th here last year, Dijkstra will certainly be hoping to improve on his disappointing performances in Weert.
From Belgium, Noah Servais will use his power on the bike and run to bridge any gap that might be created by a fast swim. It will be in the water that we can expect to see Poland's Michał Oliwa. The home crowds will be cheering on Donald Hillebregt, Youri Keulen and Marco Akershoek. With Keulen edging out Akershoek in Weert and probably still buzzing from his B Final win in Liévin and with Akershoek relatively fresh after a DNF in Antwerp, the action between the Dutch athletes could be electric.
For all the information you need about the races, click here for the Athletes' Guide.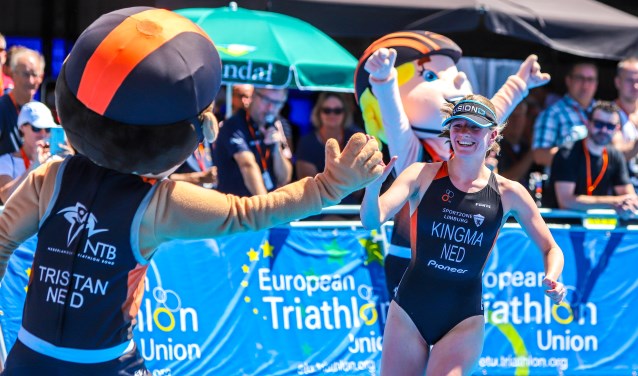 The Junior Races have attracted big numbers too. In the Junior Women's race, #1 will be worn by Austria's Magdalena Früh. Runner up at the 2018 Tartu European Championships, winner of the bronze medal in Weert at this year's Championships, reigning Austrian triathlon champion and with some solid performances behind her, she will be a tough one to beat on this course. Jessica Fullagar FRA, placed 10th here last year and went on to claim the bronze medal behind Früh a couple of weeks later in Tartu. The pair meet again in Holten and although the Frenchwoman can expect to be ahead on the swim, she will have to work hard to avoid the speed of the Austrian out on the run course. Last year's winner, Kristina Jesenská SVK, went to Cape Town earlier this year to try out racing at World Cup level and will come to this race without Weert in her legs. From the USA comes Gillian Cridge. This will be her first race in Europe and with an early-season junior podium and a top-ten elite finish this year, she can expect to collect some points. The home team sees Barbara de Koning and Luna de Bruin as the highest-ranked Dutch juniors.
The Junior Men's race is almost full with over 60 athletes registered. On this occasion, the first 6 out onto the pontoon will be from outside Europe. Wearing #1 is the reigning South American Junior Champion, Miguel Hidalgo BRA. His victory in Montevideo in March gave him back to back wins at the race. Hidalgo will be pushed hard by Lorcan Redmond AUS, whose 5th place at the Grand Final last year and a bronze on the same course in April, is a clear sign that he is on good form. He has been trying his hand on the Elite circuit, collecting great experience but missing the podium. Holten might well see him back in a medal position.
Denmark's Oscar Gladney Rundqvist came to Weert as the reigning World Junior Cross Triathlon Champion. He finished in 16th place there, with Alessio Crociani ITA, winner of the YOG bronze in Buenos Aires and a gold in Melilla, just behind him. Crociani will be hoping to perform well after a disappointing finish in Weert. Sasha Caterina SUI, had a far better bike than the Italian but tomorrow might see that all change and Israel's Itamar Shevach Levanon, finishing ahead of both of them could well be the catalyst for some fast middle pack riding that will see the fastest runner make it to the finish tape.
Related Event: 2019 Holten ETU Sprint Triathlon Premium European Cup
Latest
Videos
---
Latest
Event Galleries