NEWS
Get ready for Riga
By Paul Groves
|
09 Aug, 2019
This weekend we see the very welcome return of international racing to Riga. First raced in 2015 and each year since then, the LOC has worked hard to improve upon the race, moving to a new location and creating a visually exciting race that has all the potential to grow in size and in stature.
As the interest increases internationally, so the popularity of the event grows domestically and this is where it is such a vital addition to the sport in the Baltic Region. The legacy of Riga encourages more and more athletes to participate in the open races, giving them the chance to witness internationally experienced athletes pushing themselves top their limits on the same course.
To get an idea of just how good the race is, click the picture to watch the video.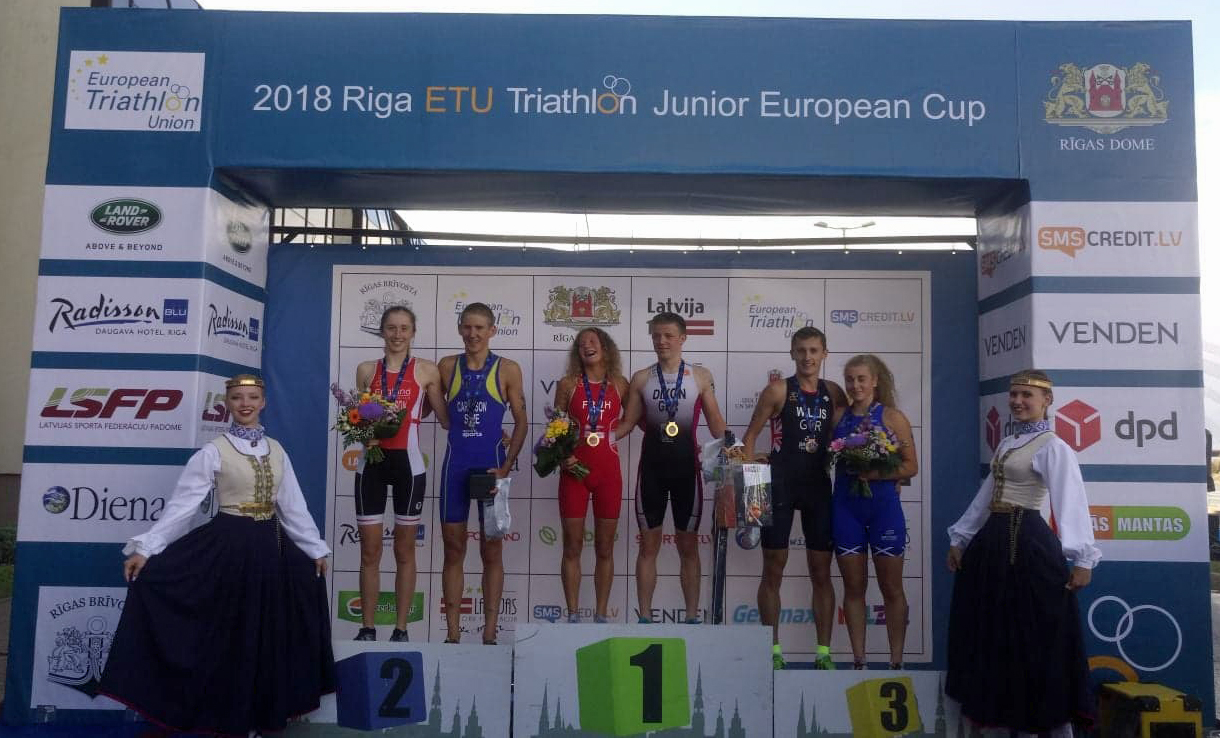 The organisers have once again got the backing of one of the biggest hotel chains in the world and the doors of the Radisson Blu Daugava will open once again for athletes from 15 nations including a large team from New Zealand.
The races will be broadcast live and without any subscription. ETU would like to point out that this additional feature has been provided free of charge by the organisers and that they have full control over the transmission. ETU will be unable to respond to any enquires about the live feed but should you wish to have any interaction with the LOC, then you should do so using the list of contacts published in the Athletes' guide.
Watch live: https://europe.triathlon.org/live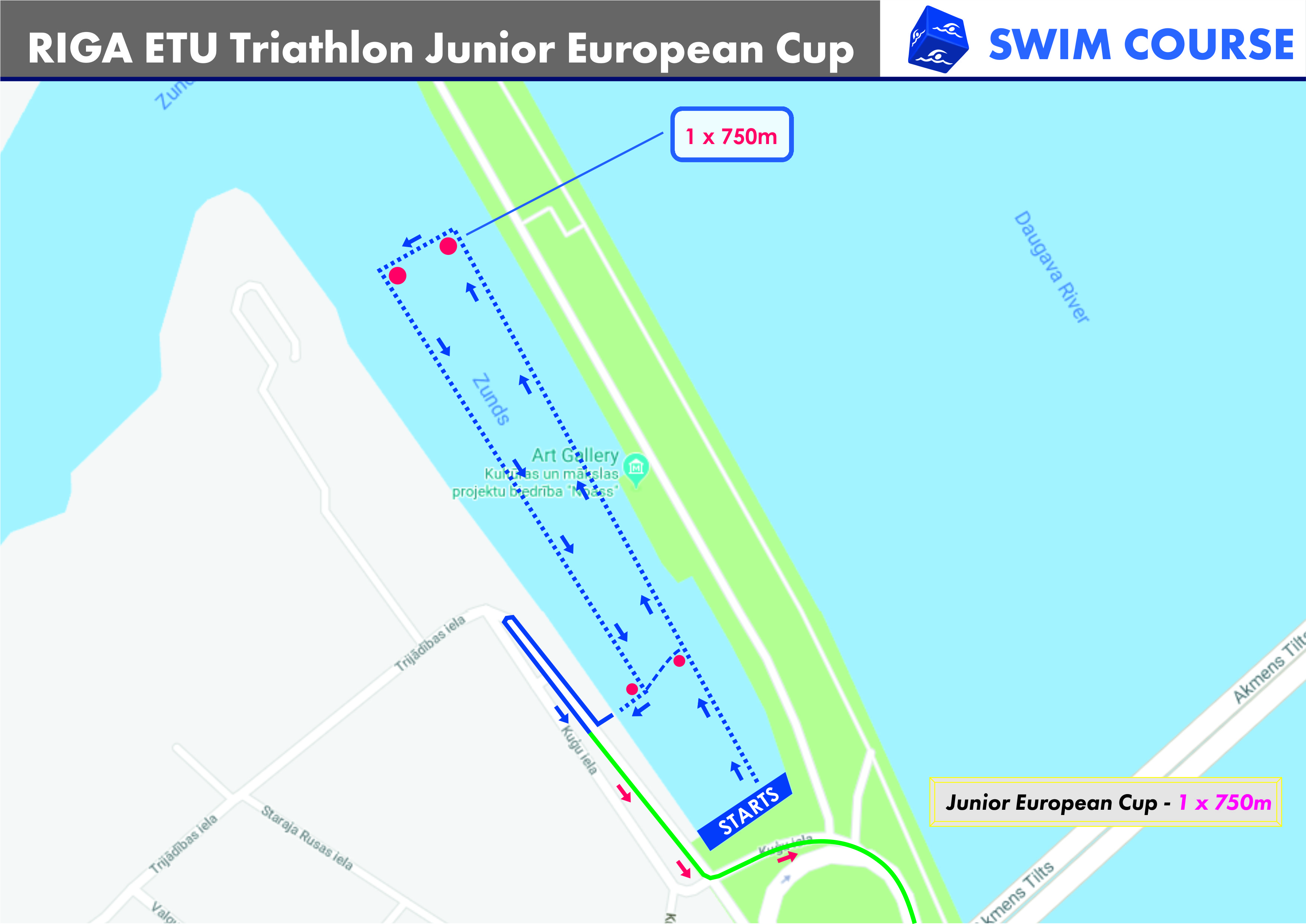 A one-lap swim with great spectator opportunities awaits the athletes.
Racing will be on Sunday, with the Junior Women starting first. Who might be in with a chance for a medal?
A great race last weekend in Tábor gave Kiwi Brea Roderick a silver medal. She will certainly be hoping to upgrade this to a gold but will face stiff competition from home favourite, Daniela Leitāne who will want to find a good place in the swim to allow her to show off her incredible biking powers. Her race in Dnipro was simply breath-taking, as she powered along the course and then cruised to the finish line. Work in progress in the water but her biking and running marks her out to be a star in the making for Latvia. 4th here in 2016, 10th in 2017 and 6th here last year, Roderick will be looking over her shoulder during this race.
Bronze last year went to GB's Sophia Green. Her season has not gone so well and now, with the exams all finished, she might have a chance for a return to the podium but everyone needs to watch out for Italy's Bianca Seregni who comes to this race with one world title and two European titles already this year. In 2018, she stormed home in the ETU Aquathlon Championships, beating every other female athlete to claim both the Elite and Junior Crown. Pontevedra and the Worlds saw her take the Junior title, coming 4th amongst the Elite. Out in Transylvania she underlined her power in the water and on the run with once again a stunning race that saw her claim the Elite and Junior titles by beating everyone. Her win in Žilina last year will serve as notice to the other athletes that she can ride a bike too.
The bike course takes the athletes around some impressive sections of down-town Riga.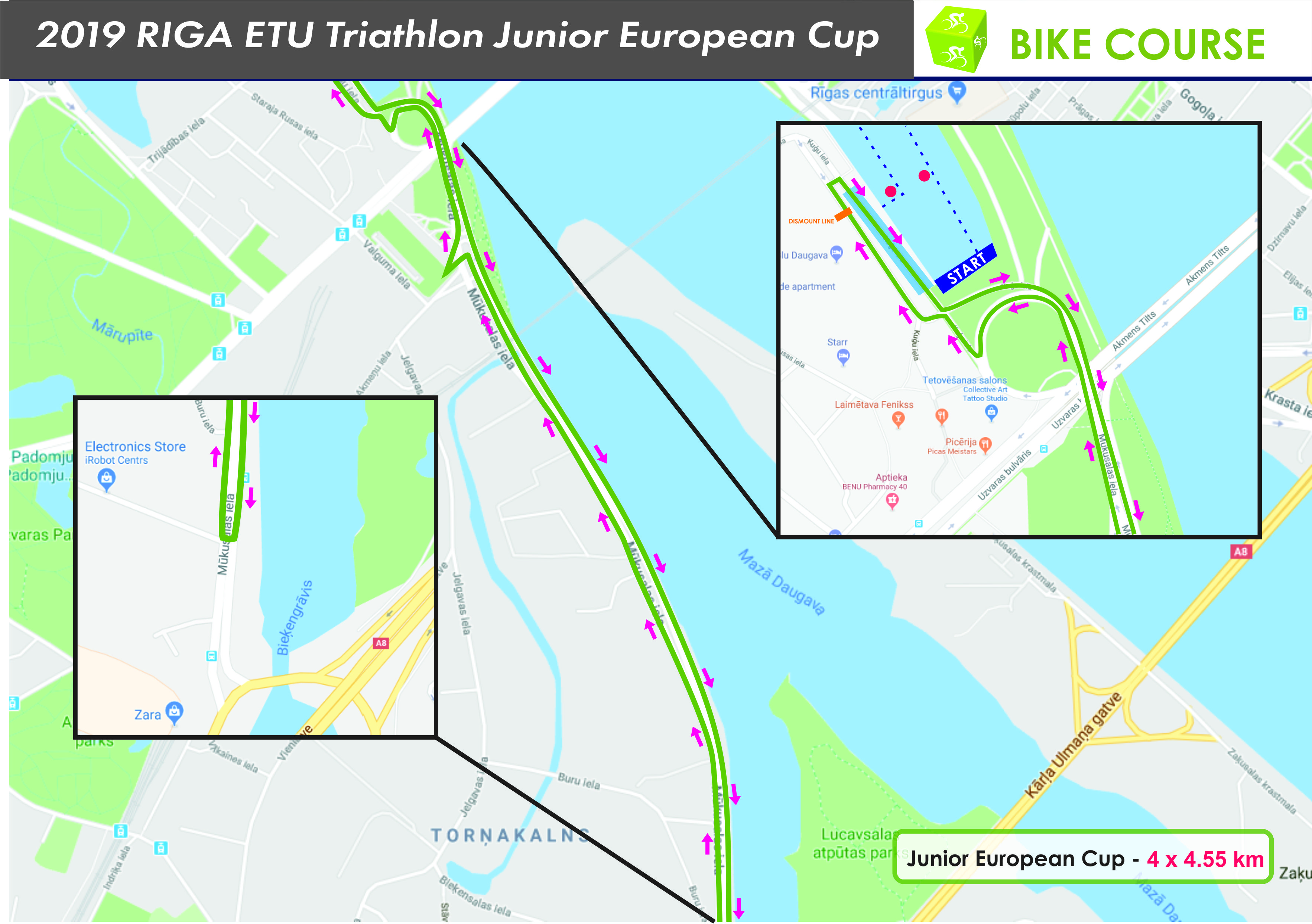 Wearing #1 is New Zealander Dylan McCullough. Coming to this race with a raft of experiences from recent races and with the 2018 Youth Olympic Crown, he will be hoping for a podium finish. Trips to Europe have been profitable for him, with a victory in Banyoles and a bronze in Tábor last year. He will have teammate, Saxon Morgan to help him along. Both were soundly beaten by Sweden's Andreas Carlsson last weekend in Malmö, who was runner-up here last year.
10th here last year was Latvia's Artjoms Gajevskis. Since that race he has gained valuable experience in Tartu and Kazan and will come to this event ready to improve. With the crowds behind him, a top five is within his reach. Watch out for Tsikhan Shchamialiou. His bronze in Dnipro was well-deserved and a signal that his training programme is working well.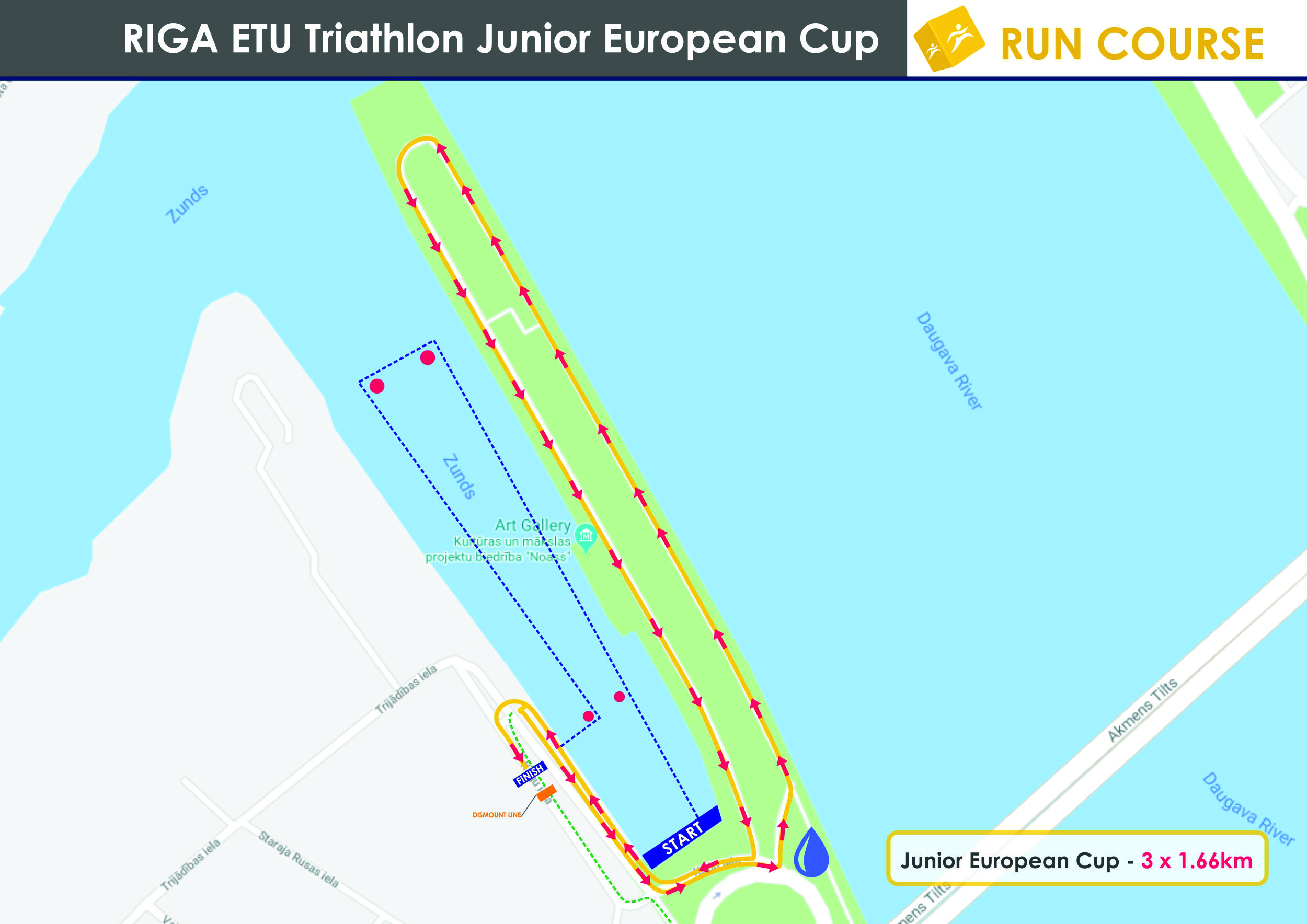 With the appalling weather of 2018, there looks like a small window of opportunity for a dry 2019 in Riga. Fingers crossed.
For the Athletes' Guide, please click here.
Just a small reminder – the Junior Rankings Table looks like this at the moment. That can all change this weekend.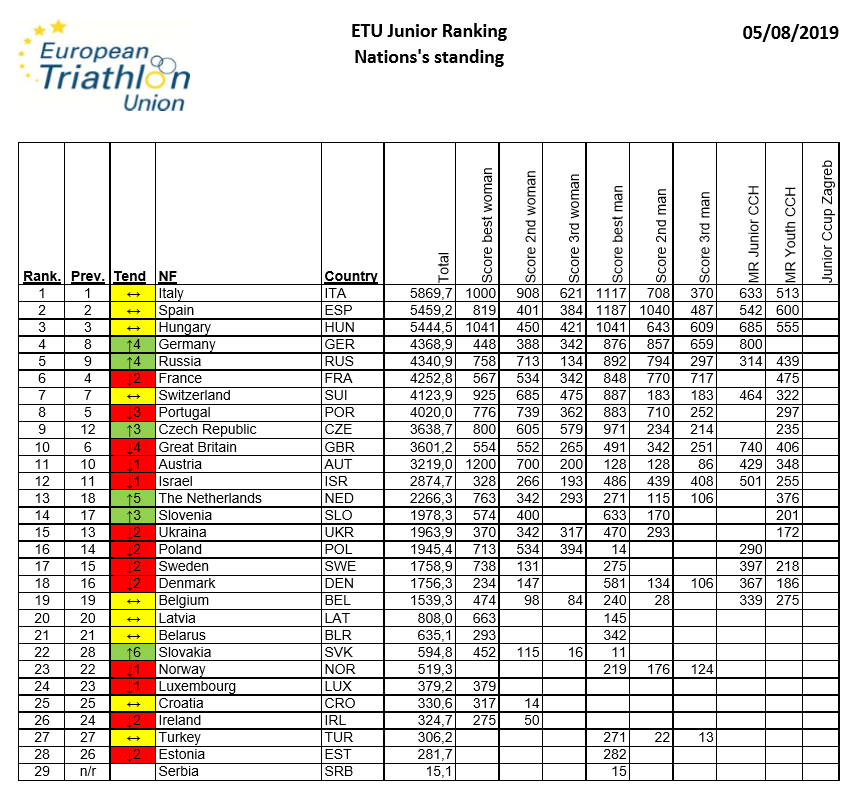 Enjoy the live feed and good luck to the Athletes, Organisers, Technical Officials, volunteers and of course to the many spectators who will be lining the streets and cheering.
Related Event: 2019 Riga ETU Triathlon Junior European Cup
Latest
Videos
---
Latest
Event Galleries