NEWS
From one European Champ to another. After Almere come La Baule and Bilbao!
By media@europe.triathlon.org
|
14 Sep, 2022
This past weekend, a so-called sufferfest; that's what Challenge Almere-Amsterdam turned into. From flat tires, to mechanical issues and athletes blowing themselves up when pushing against the wind during the bike part. Kieran Lindars and Katharina Wolff were not having any of it, though. Both athletes (Lindars from Great-Britain and Wolff from Germany) blasted to strong wins, not only of Challenge Almere-Amsterdam, but also the 2022 Europe Triathlon Long Distance Championships. Lindars claimed victory in an incredibly fast 7:55:44 and Wolff in a very strong 9:10:10.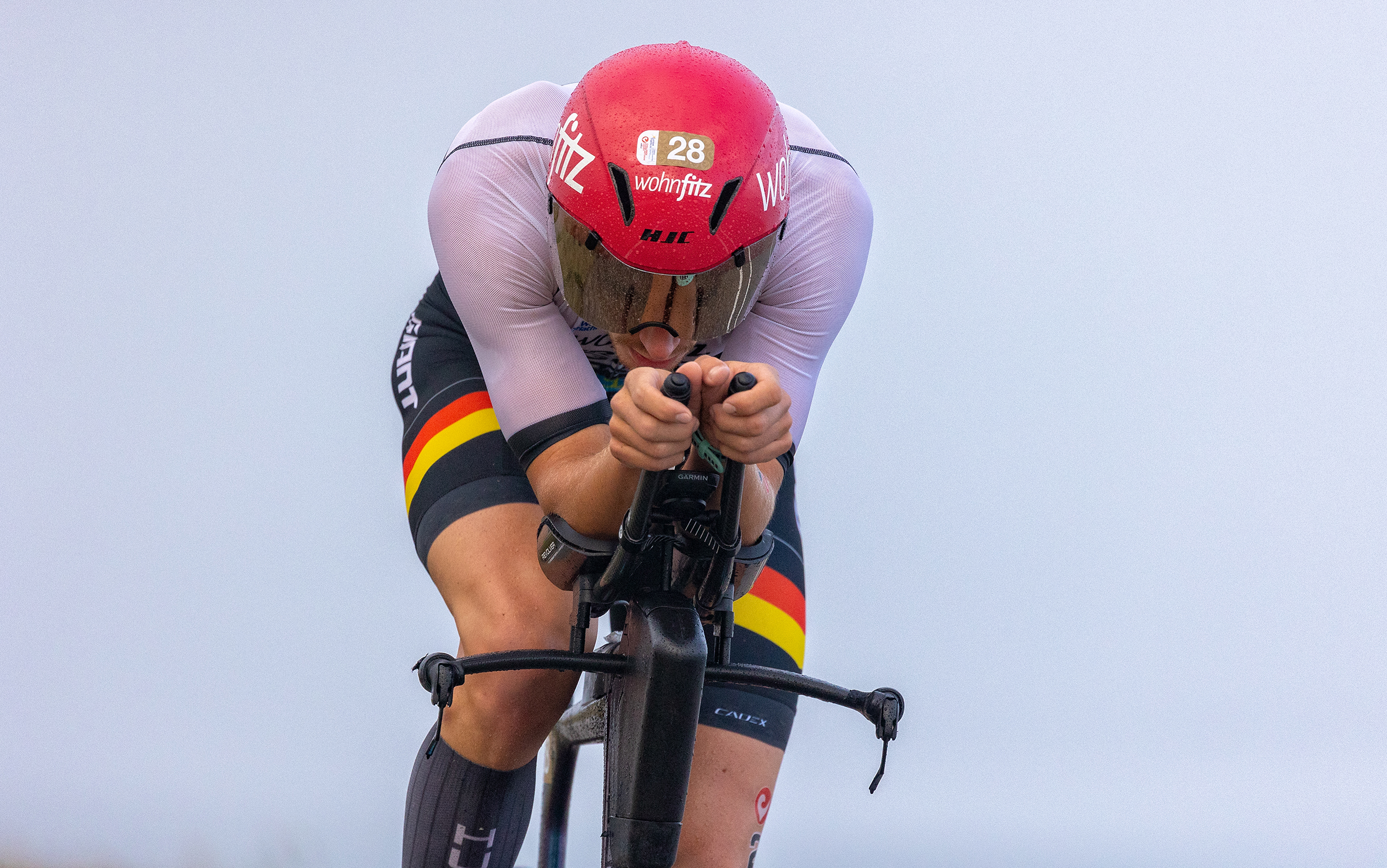 This coming weekend is packed with action with the European Youth Festival Championships in La Baule, the European Multisport Championships starting in Bilbao and the European Para Cup in Bari. Wow…so much action to follow and keep an eye out for!
Renato Betrandi talking about the Youth Festival said: "It is with great pleasure that I welcome our Youth Athletes to this edition of the Youth European Champs and Festival. For the first time this race will take place in France and I am absolutely confident that the city of La Baule will be able to exceed our expectations. This is one of the most important races within our calendar and the best Youth Athletes from all over Europe will take part: among them are the future Legends of our Sport. A message to the young Athletes: compete, do your best in the races but…first of all have fun, enjoy these moments, make friends from other Countries, you are only at the start of your career".
The event schedule is as follows:
Thursday, September 15, 2022: Briefing (online), Individual race package pick-up (4:00-5:30 pm), Anti-doping prevention session & Opening ceremony
Friday, September 16, 2022: Semi-Finals Women, Semi-Finals Men
Saturday, September 17, 2022: Finals Women & Finals Men
Sunday, September 18, 2022: Mixed Team-Relay & closing ceremony
For more regular information and updates regarding the event follow us on Instagram and Facebook!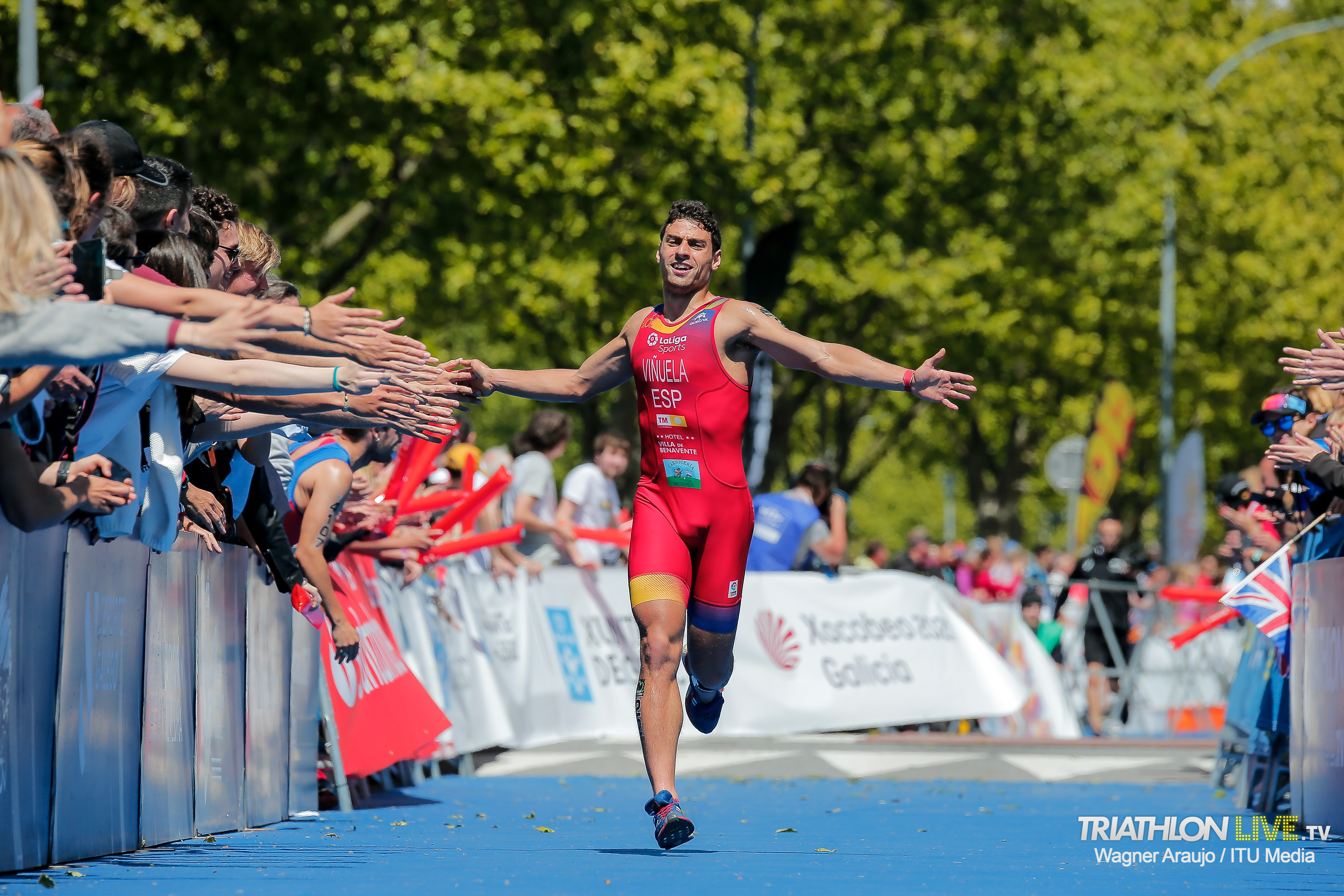 On Saturday the Multisport Championships will start in the Basque capital of Bilbao-Bizkaia, welcoming athletes from all over Europe to compete over the coming week. The president of the Spanish Triathlon Federation, José Hidalgo, expressed his satisfaction at seeing that "those ambitious challenges that we set for ourselves, during a time as uncertain as the pandemic, are on the way to being carried out and that all the planning for this European Championship is going to bear fruit". He added that "we have been able to build a project that is respectful of the environment, committed to sustainability and where all the institutions have worked to make an event tangible in sports, economics, tourism, as well as in the generation of values ​​for citizens and for the 8,000 (between athletes and companions) who will enjoy during the 10 days of competition. In fact, it is the most massive post-pandemic event in the world that is going to be held as far as triathlon is concerned, an unequivocal sign of true recovery".
The event will bring together more than 8,000 people including athletes and companions. The most massive event, the Duathlon, both in its standard and sprint modalities, will have 850 athletes and will be held in Bilbao. The Bilbao capital will also host the Medium Distance Triathlon and Aquabike events where 710 and 325 registered respectively have been registered. The Aquathlon, a test that will be held between Portugalete and Getxo, will bring together 538 triathletes, while the Cros Duathlon tests, which will be held at the Balmaseda-Enkarterri headquarters, will bring together 226 participants and the Cros Triathlon that will take place in the of Bermeo-Urdaibai, will have 293 athletes.
A total of 2,942 athletes distributed among all categories (Elite, Sub-'23, Junior, Paratriathlon, Age Groups and OPEN Test) will celebrate this great triathlon party where triathletes from 31 countries will be represented. The United Kingdom, with 1,345 participants, will be the country with the highest representation, followed by France (112), Germany (102), Italy (69) and Portugal (68). For its part, the Spanish delegation rises to 942 athletes.
The event schedule is as follows:
16/9 Opening Ceremony (Bilbao)
17/9 Age Group Sprint, Junior and Elite Duathlon European Championships (Bilbao)
18/9 Age Group Standard and ParaTriathlon European Championships (Bilbao)
20/9 Cross Duathlon European Championships (Enkarterri - Balmaseda)
22/9 Cross Triathlon European Championships (Urdaibai - Bermeo)
23/9 Aquathlon European Championships (Getxo - Portugalete)
24/9 Middle Distance Triathlon European Championships (Bilbao)
24/9 Aquabike European Championships (Bilbao)
For more regular information and updates regarding the event follow us on Instagram and Facebook!
Last but not least, the city of Bari will host a European Para Cup this Sunday. Paratriathletes from all over Europe will make their way to the Italian city to compete in their categories. The weather looks like it will provide the perfect conditions for a triathlon competition.
The event schedule is as follows:
Sunday, Sept. 18
08:45 Start Europe Triathlon Para Cup Bari
08:45:00 PTVI1 M
08:47:46 PTVI2/3 M
08:49:00 PTVI1 W
08:52:19 PTVI2/3 W
09:00:00 PTS5/4/3/2 M
09:01:00 PTS4/3/4 W
09:40:00 PTWC1 M
09:42:59 PTWC2 M
09:45:00 PTWC1 W
14:30 Award Ceremony
Enjoy a weekend packed with triathlon action in Europe! For more regular information and updates regarding the event follow us on Instagram and Facebook. See you at the races!
Related Event: 2022 Europe Triathlon Challenge Long Distance Championships Almere
Latest
Videos
---
Latest
Event Galleries