NEWS
European Coaches; building for the future
By Paul Groves
|
09 Nov, 2015
This weekend saw the annual gathering of the ETU Development Committee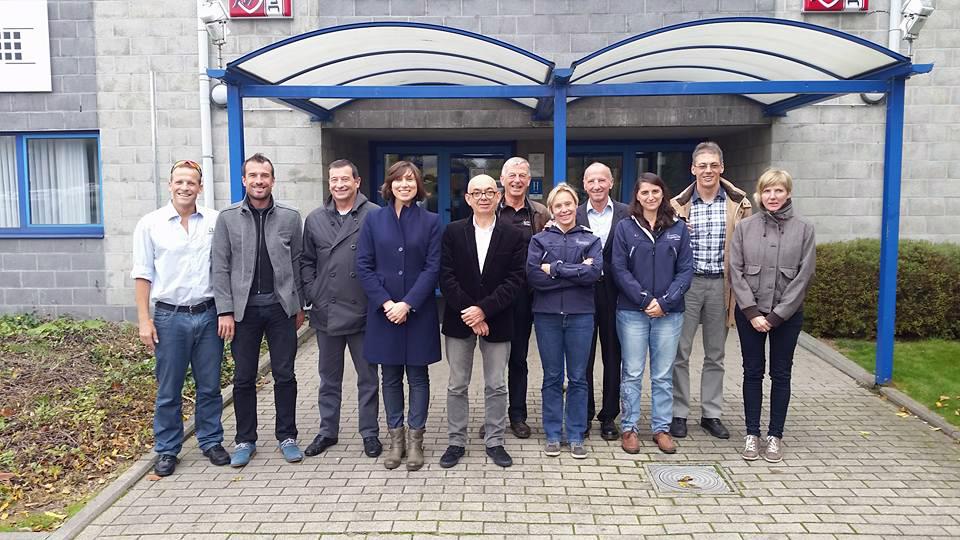 Thanks went once again to Johan Druwé and the Belgian Triathlon Federation for hosting the event. For committee member, Mitja Mori, a simple summing up was, "Valuable experience and strategy planning ... thank you all!"
What went on at the meeting will be communicated soon but in case you are wondering, "what do all these committees do?" here is just one example of the hard work done in and around our region.
Back in the late summer and using the Loutraki venue as a base, a Coaches Seminar, Level I was held. The hosts for this event were the Hellenic Triathlon Federation and the course was led by ITU Sport Development Co-ordinator for Europe, Željko Bijuk and Tony Jolly, one of Great Britain's most experienced coaches.
It was great to see so many faces that were recognisable from the triathlon world and it is clear that the course was a major success.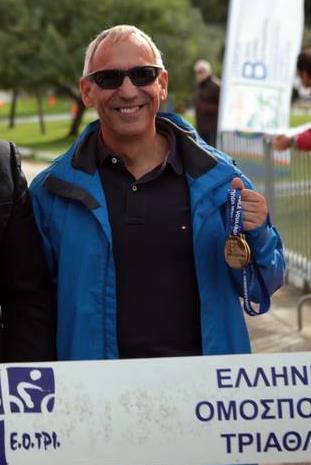 The President of the Hellenic Triathlon Federation, George Yerolimpos, was full of praise, "Last week in Loutraki took place the ITU Coaches' Seminar Level 1, which I had the privilege to follow personally. This seminar was followed by the Greek National Championships and the second race of the Mediterranean CUP series-Triathlon1 with a great success. I would like to congratulate (…) for the high level course the 2 ITU head coaches provided to all participants of the seminar. The professionalism, the excellent performance and the deep knowledge of Mr Željko Bijuk and Mr Tony Jolly were highly appreciated by all participants as also by HTF. These two gentlemen are a very good advertisement for the Triathlon Education Program and on behalf of the HTF I thank them very much for their assistance. I take also the opportunity to thank the ETU development committee which approved this seminar and gave us, as HTF, the opportunity to create the base of the young athletes' development in Greece, under the today very difficult financial conditions."

From Tony Jolly, "It's always nice to sit on the plane after ITU Coaching courses and reflect upon the week, so here are my thoughts from the ITU Level 1 Course in Loutraki, Greece. As you may expect, the hospitality and people in Greece were excellent from the first moment to the last, and despite an initial concern over the weather, I landed during some unusually severe storms, the weather picked up nicely and was near perfect for the rest of the week.
But what about the coaching? Well, as usual on an ETU coaching course there were a wide range of skills and experiences in the group; ranging from Elite athletes to novices, technical officials, great age-groupers, some excellent children's coaches and some coaches from other sports. It was also great to see coaches from Bulgaria and Serbia being included in the group, and their experiences of ETU Development Camps proved a useful additional contribution to the week. By the end of the week the level of coaching had improved and I look forward to seeing many of these coaches doing some great work over the coming years.

For me the most pressing memory was that of legacy. Great coaching is all about legacy; what have you done to help other people meet their goals. Three abiding memories stuck out in this respect.
Several of the candidates had attended ETU development camps as athletes or coaches, and these experiences had helped inspire them to get involved in coaching further, a great outcome for development camps.
One of the Greek coaches Alexios Gkelis who attended the Level 1 Course in Bucharest, Romania in 2014, has now established a Club in Athens Red Star, focussing on children's and youth coaching. Alexios popped into say hi, and it was great to see that he had brought a group of young athletes to the national championships, a great legacy for the ITU/ETU coaching course.
Finally Ioannis Petridis, who by his own admission is in the 'sunset' of his coaching career, brought with him two of the athletes he has coached for several years, they both turned out to be great coaches in the making, and perhaps that is the greatest legacy, a coach who can help young people enjoy sport, and then when they are older also pursue coaching and continue the great tradition, that was just excellent to see.

All in all, it was a tiring and very busy week for all, but it was great to meet such a great group of people, and with the right help and support they can only take coaching and the sport of Triathlon to greater things.

Thank you to George Yerolimpos, the Hellenic National Federation, Loutraki Sport Camp, ETU and ITU for ensuring the course took place and was so successful."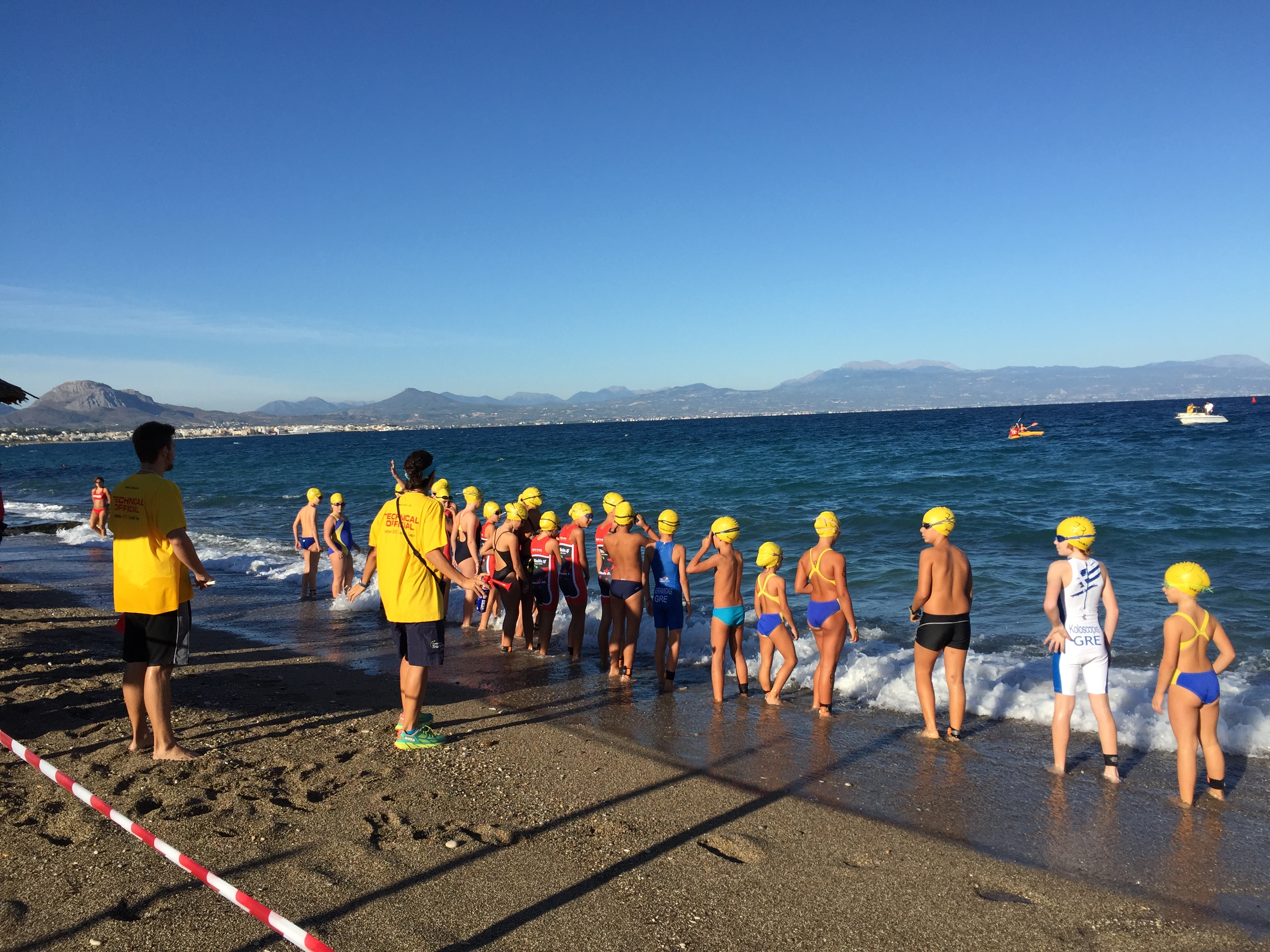 On the courses there is always an amazing energy but, as Tony has pointed out above, sometimes this energy carries on, grows and really does deliver something positive. One of the Greek coaches who participated in the 2014 course has really taken hold of the opportunity and has set up his own club that promotes triathlon training for ages 5-17 years old, then for athletes preparing for the National Championships Triathlon, Duathlon, Aquathlon (EOTRI), Athletics (SEGAS), and Swim (JIT). Thinking then outside the box, the club also provides support to prepare delegates for national exams for sports and Physical Education in Military Schools and assistance in rehabilitation programmes for those recovering from injuries.
His enthusiasm is infectious, "Hi Zeljko, I hope you had time to rest and spend with family. At Loutraki I talked with Georges and he told me that he enjoyed the seminar and that he really appreciates your work. He told me that he wants to promote triathlon in Greece, so I proposed him to elaborate a project plan concerning a National Academy of Triathlon. He agreed and now I trying to make a proposal. I'm thinking as a first step to establish a coaches training program (following the ITU path) in order to form coaches from different regions in Greece. Then those coaches will have to form kids and juniors squads and once a year we could organise a triathlon camp. I think it could be a good idea to form coaches that are teaching gymnastics in schools, so they could bring along the kids. As we have no funds, I have to figure how to collaborate with local mayors, sponsors etc. Lot of work to do, if you have some tips to shoot, please do. Your experience is precious. I convinced also Deniz Dimaki to join this attempt, as she could be an inspiration to children, she is 13 times Greek champion, mother of 2. Christos, her husband, is "fighting alone in Greek triathlon" so far. It's the right time, that everybody is motivated from the coaching seminar, to realise this attempt and expand triathlon through young people. I hope that next year we will have hundreds of kids taking part in the National Championship." Check out the Red Star Triathlon Club on Facebook.
A final word from another coach, "Zeljko thank you for everything, it was a very helpful week for me. You and Tony inspired me to keep on trying for a triathlon club in my town. Thank you very much!"
Latest
Videos
---
Latest
Event Galleries