NEWS
#etudevelopment
By Paul Groves
|
09 Mar, 2018
One topic of discussion this weekend that will be very high on the agenda: Development.
#etudevelopment
Last year, ahead of Kitzbühel, the ETU Development Camp in Krško, Slovenia was used as preparation to provide our young athletes the best possible training conditions in the weeks and days before the biggest event of their racing year.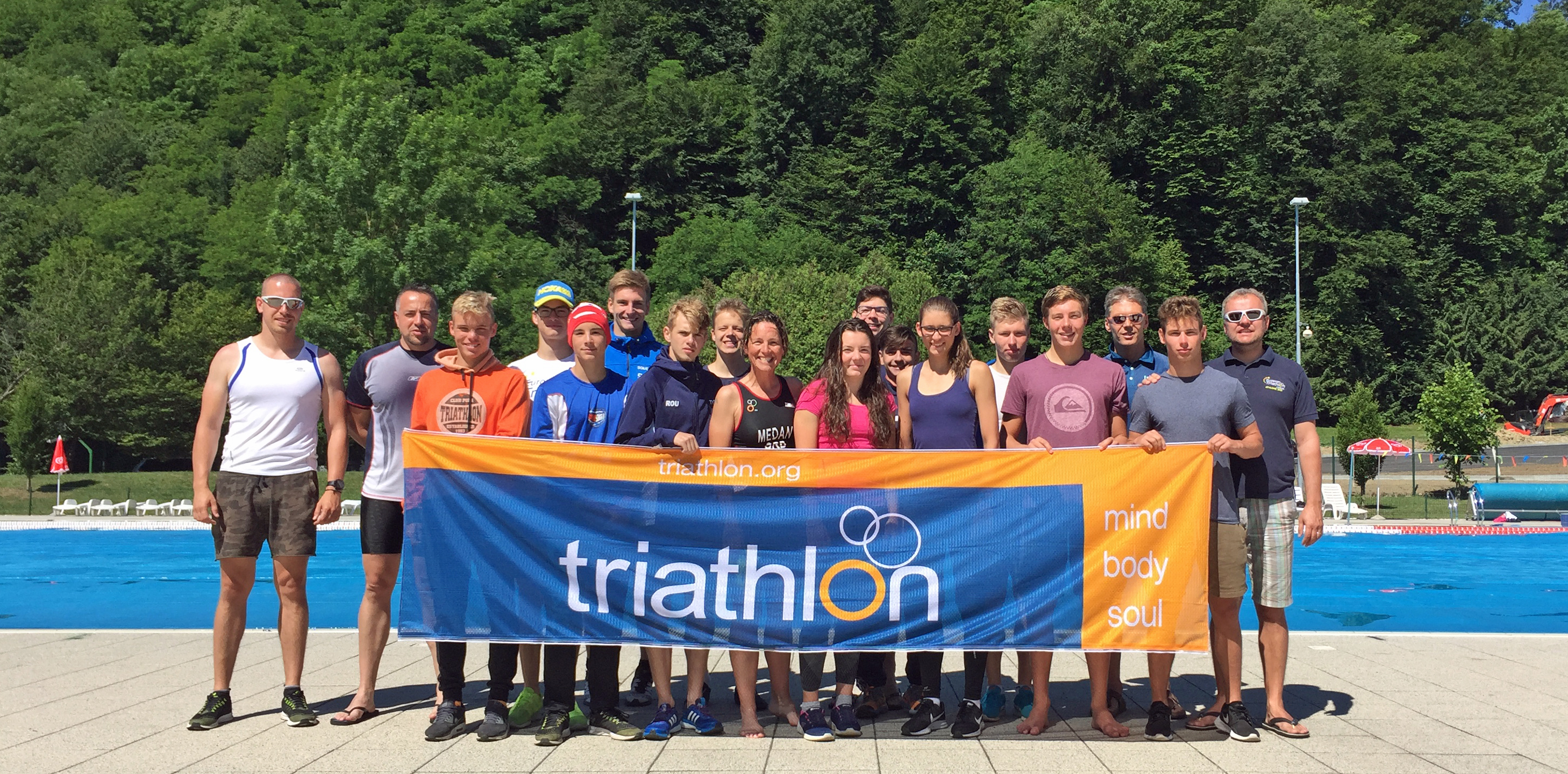 Our Development Officer, Željko Bijuk, explains, "During the camp we managed to execute everything that was planned as a taper program with some individual changes due to the daily issues and some previous injuries.
Our host in Slovenia was 2 times Olympics medallist (Beijing gold & London silver) in throwing hammer Primož Kozmus who is now running the private hotel with his family and was really helpful and host as his own family.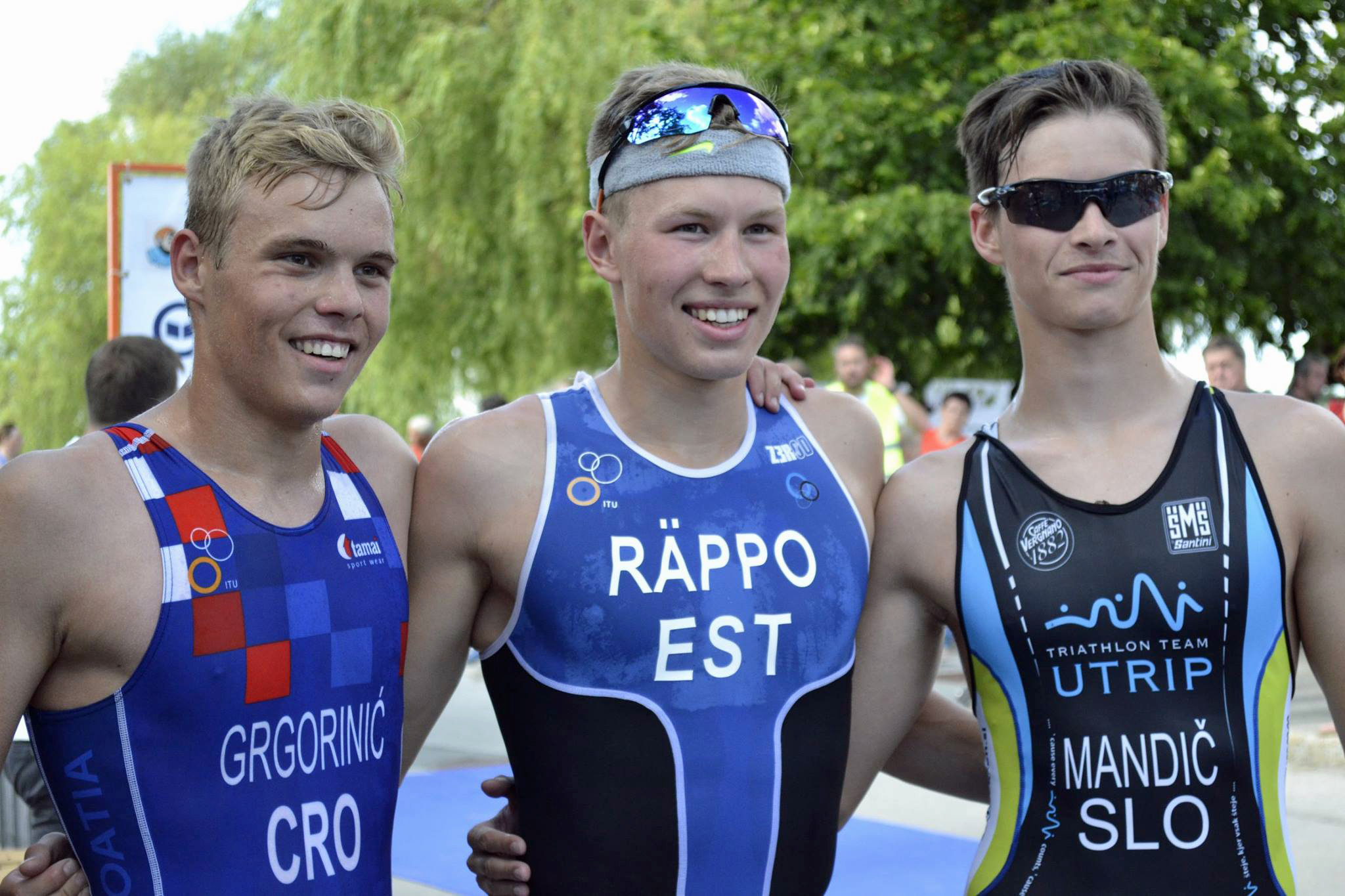 On the first Saturday we planned to race Slovenian national championships in sprint distance triathlon as a test event before Kitzbühel and the podium was occupied by the athletes from the camp: 1st place Henry Räppo from Estonia, 2nd place Mark Mandić from Slovenia and 3rd place Luka Grgorinić from Croatia.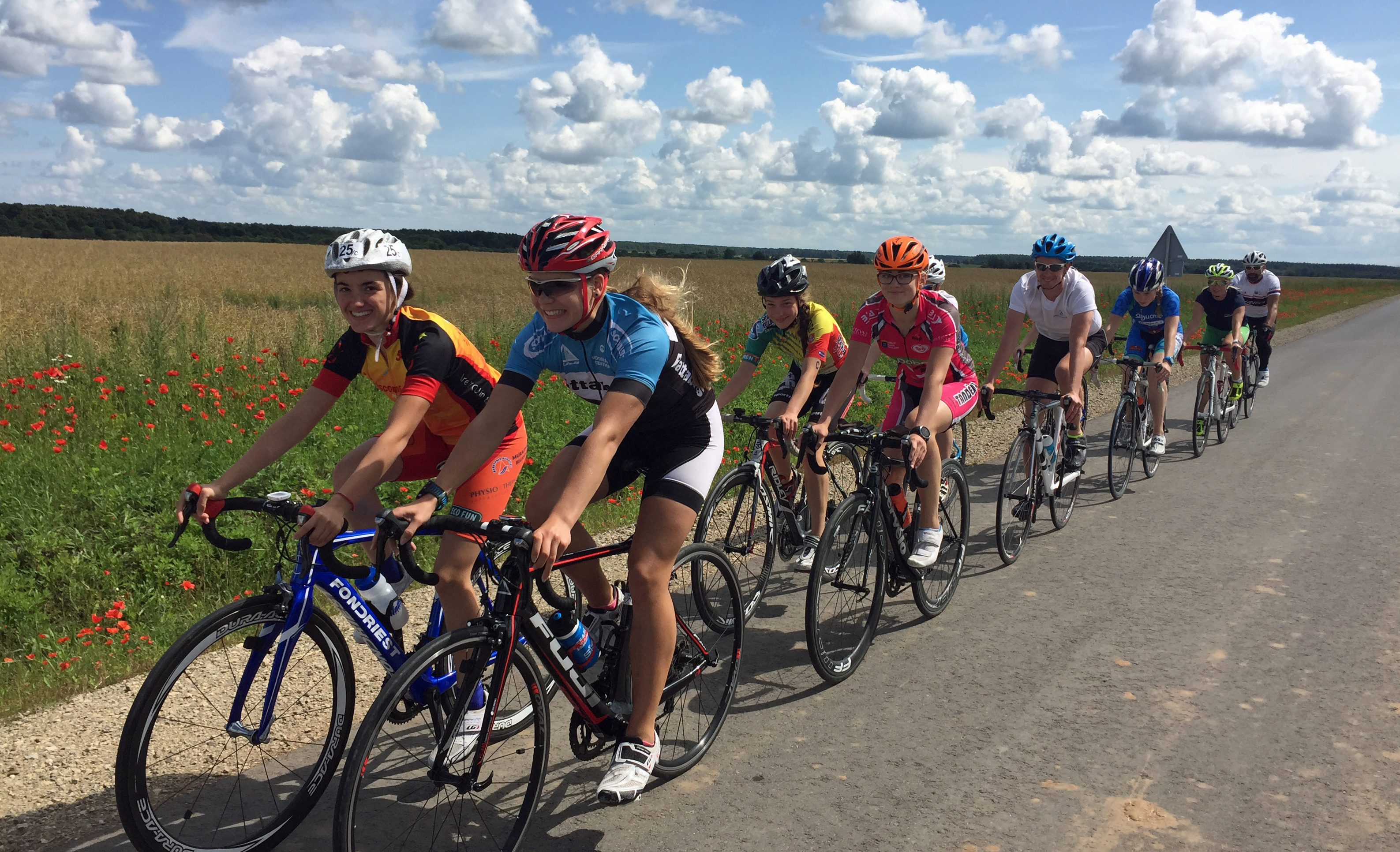 In the women's race they didn't manage to win overall but they managed to win some medals in the junior category."
Next up came the Development Camp in Panevėžys, Lithuania. This has long been a favourite venue for junior athletes.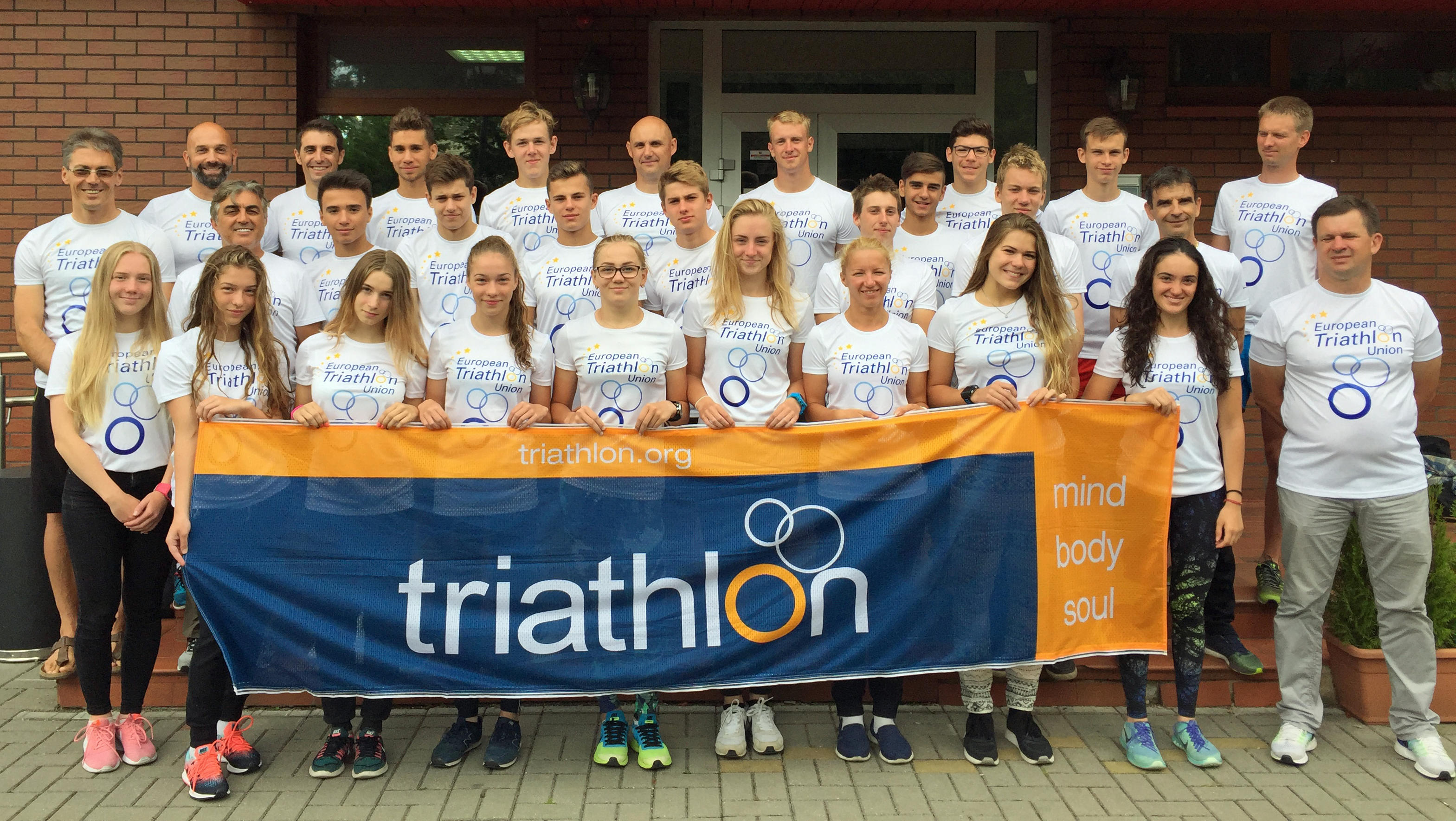 The LOC and the town are so welcoming and with costs there making it very attractive to Federations around Europe, it was always going to be a popular venue and course.
It was also the venue for the ETU Youth Festival, which this year was televised live. A fantastic venue that delighted the ETU President, Renato Bertrandi.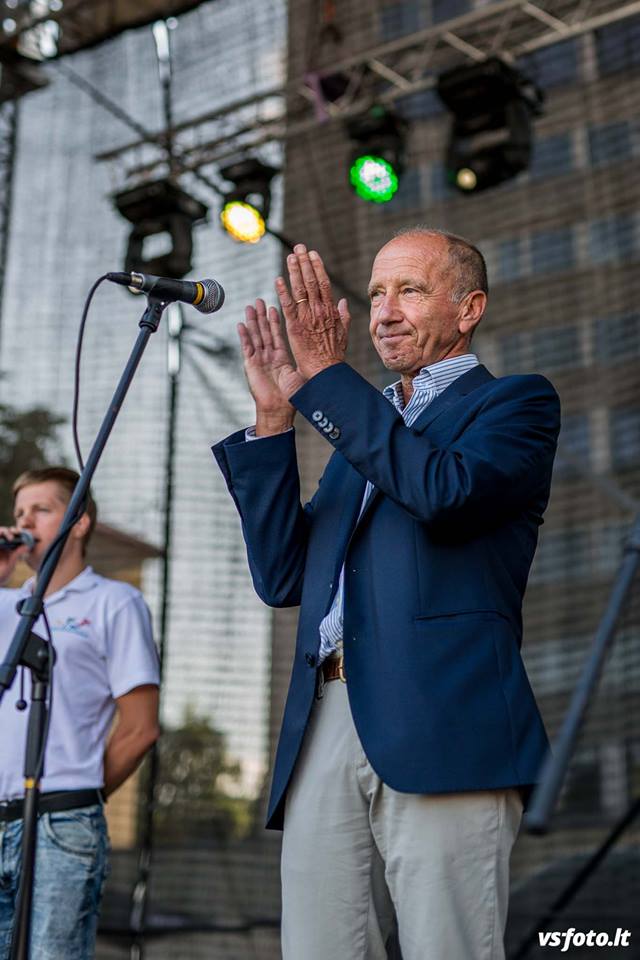 "We saw last year in Tiszaújváros what we thought was the best ever Triathlon Youth Championships Festival and everyone knew that expectations would be high for this year. I am delighted that the Lithuanian Triathlon Federation, led by Dainius Kopūstas and working closely with the Panevėžys LOC, as well as with the Technical Officials team led by Austria's Daniel Martin have all managed together to deliver such an exciting and well-managed event.
It is not just about the racing. This Festival is an important stage in the development of our young athletes and what I saw over the four days here is most certainly strong evidence of our sport's great and promising future.
When I look at the TV coverage from Hamburg where the Elite had their Mixed Relay World Championships, I see the same levels of determination, athleticism and team spirit as we all witnessed here in Panevėžys. The Mixed Relay is without any doubt the best finale to our Festival and I would like to thank all the athletes, coaches, federations, officials and of course the hundreds of spectators who cheered on our athletes. Lithuania – you were great!"
It was also the chance for these promising athletes to share with us some of their thoughts.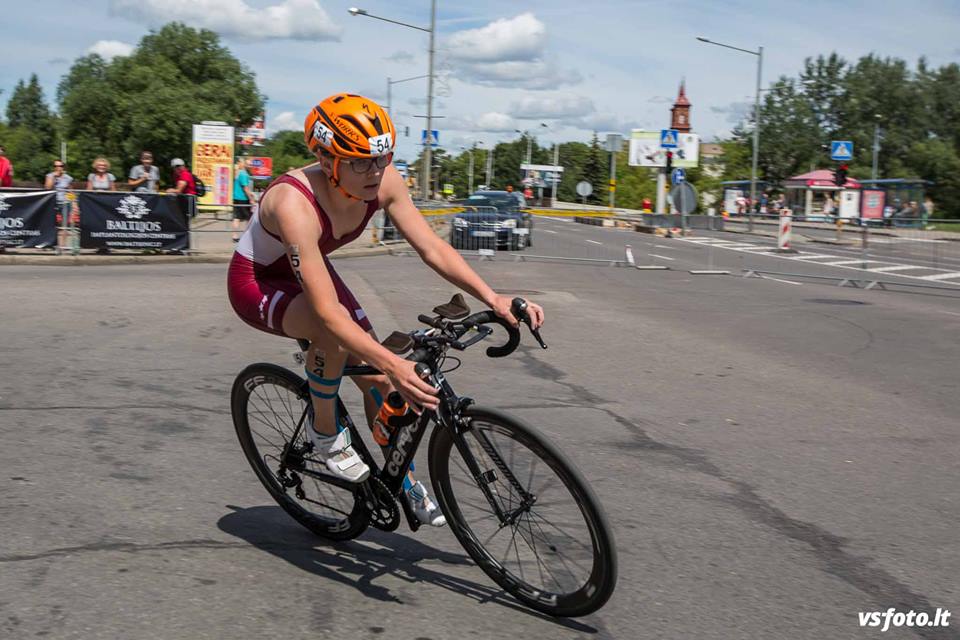 Daniela Leitāne LAT took full advantage of the intensive training in Panevėžys and then later in the year placed a strong 5th behind some very accomplished older athletes. Her biking skills were once more seen in all their strength. She arrived at the camp with Alicante and Medulin and had her first podium and indeed victory in Kupiškis in 2016. .
Her message is simple, "I love development camps!"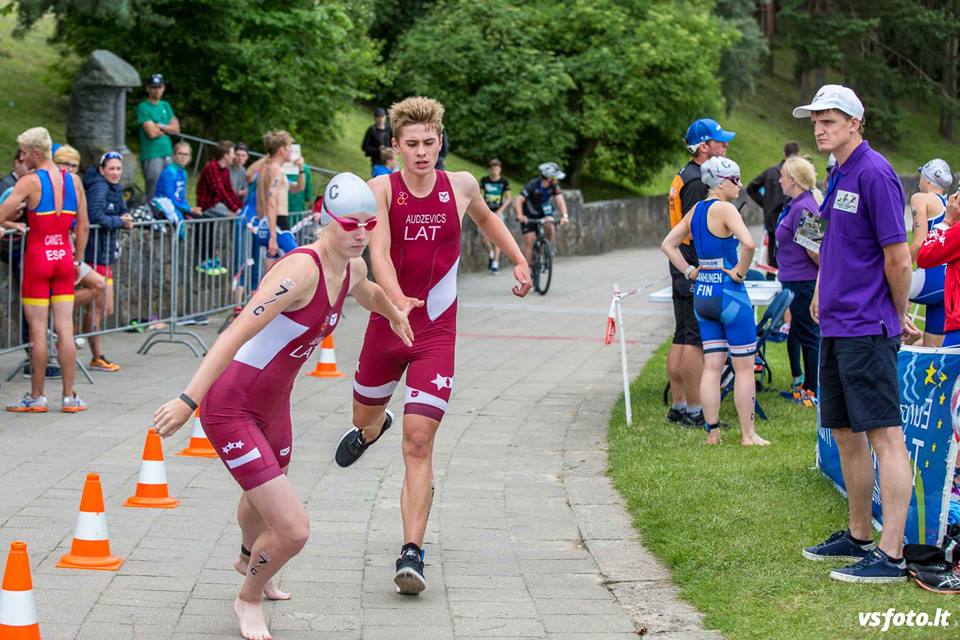 Next up and also from Latvia, comes Linda Siliņa. Coming from a swimming background, this was her first development camp and the Youth Festival was a massive step up to international racing. Her third leg in the Mixed Relay (insert handover pic) gave her a great opportunity to see triathlon racing at an intense level. For Linda, "Thanks for pushing me!"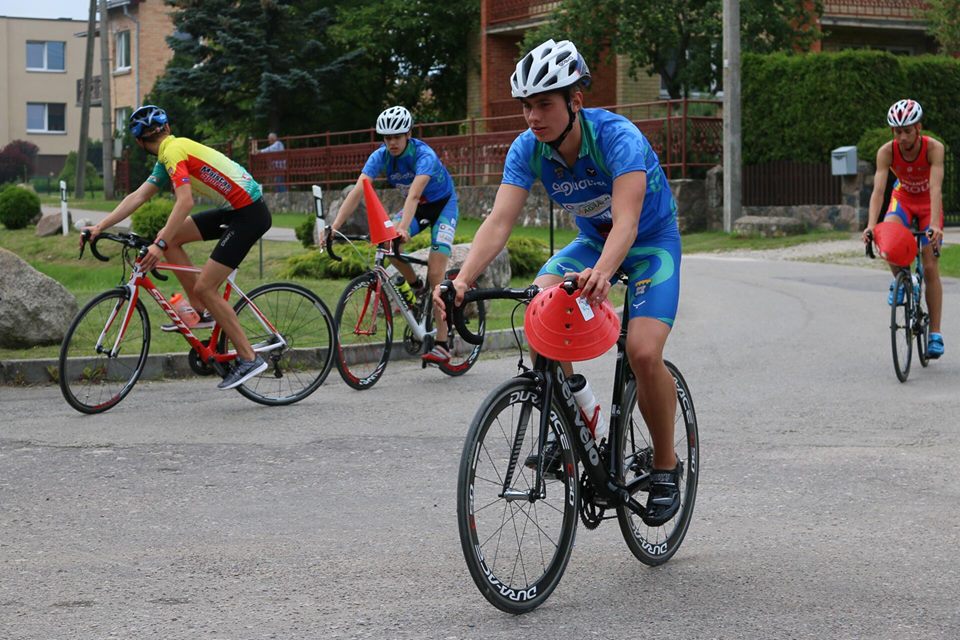 Markuss Ubavičs is also new to international racing. From the same town as Daniela and Linda, he attends Dobeles Valsts ģimnāzija and comes to our sport from a swimming background. It was a good opportunity to work hard on the biking skills.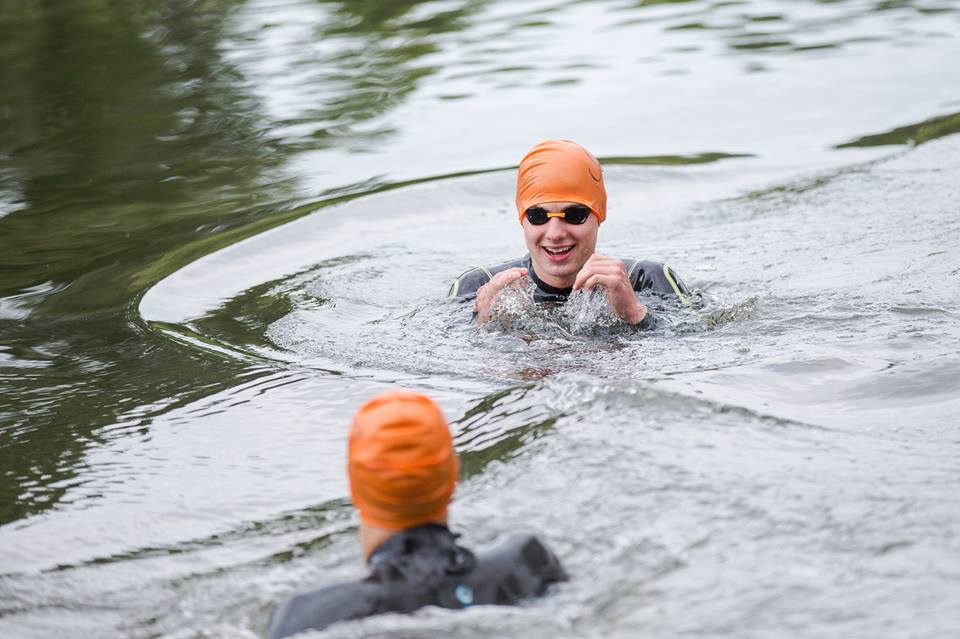 Jēkabs Audzēvičs had a chance to test himself against other young athletes at the Medulin camp and now in Panevėžys.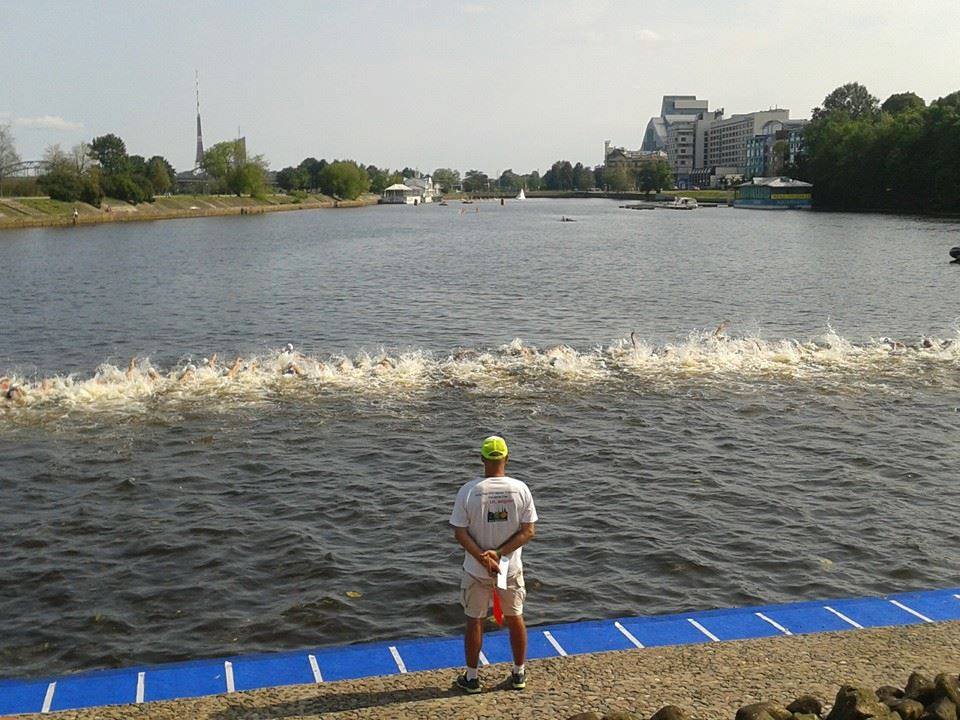 These young and promising athletes were under the watchful eye of their coach, Kārlis Kalniņš. He was attending his third camp, after Alicante and Medulin, which just goes to show, it is not just the athletes that benefit from these Development Camps, there is so much for the coaches to learn and to share as well.
The Latvian team listed the Brownlee brothers and Gomez as their triathlon idols.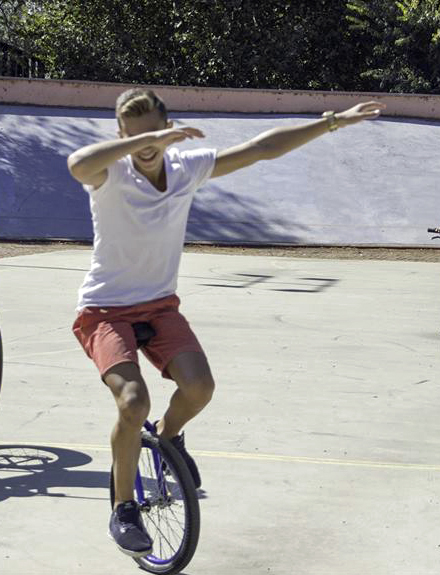 From Bulgaria comes Borislav Palashev. Sadly, this country has suffered from a lack of government funding over recent years and the sight of the Bulgarian uniform at our races has been limited. With attendance at the Alicante Camp last year and now Panevėžys, Borislav has been able to focus on his strengths and weaknesses and can look to 2018 as a chance to test his skills against the rest of his contemporaries and after the event, "I would like to thank my family for all the support and opportunities they have given me."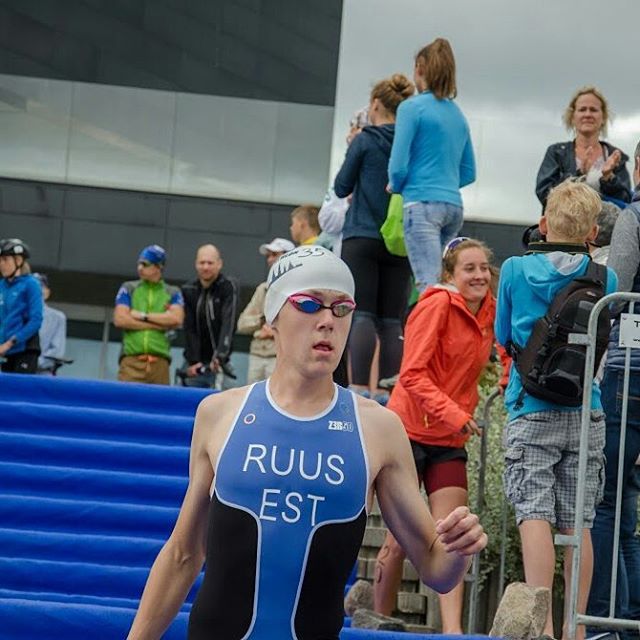 From Estonia comes Mart Leo Ruus. He leapt from the youth festival in Panevėžys to the Junior race in Riga. Coming from Tartu, triathlon is not a new sport for him and with the big race there this summer, he can expect some great support as he races. It was his first attendance at an ETU Development Camp but he certainly embraced the chance to get as much from the experience as possible. "Yes, this was my first ETU development camp. Before the camp I was a little afraid, I thought that there will be like very hard training sessions. I was really looking forward to improve my swimming technique. I managed to do that. As everyone else, I wanted to meet new people and socialize. I'm really thankful for those lectures that took place in the evenings, this kind of things are exceptional and with such good coaches those lessons were invaluable."
Yes, lectures as well!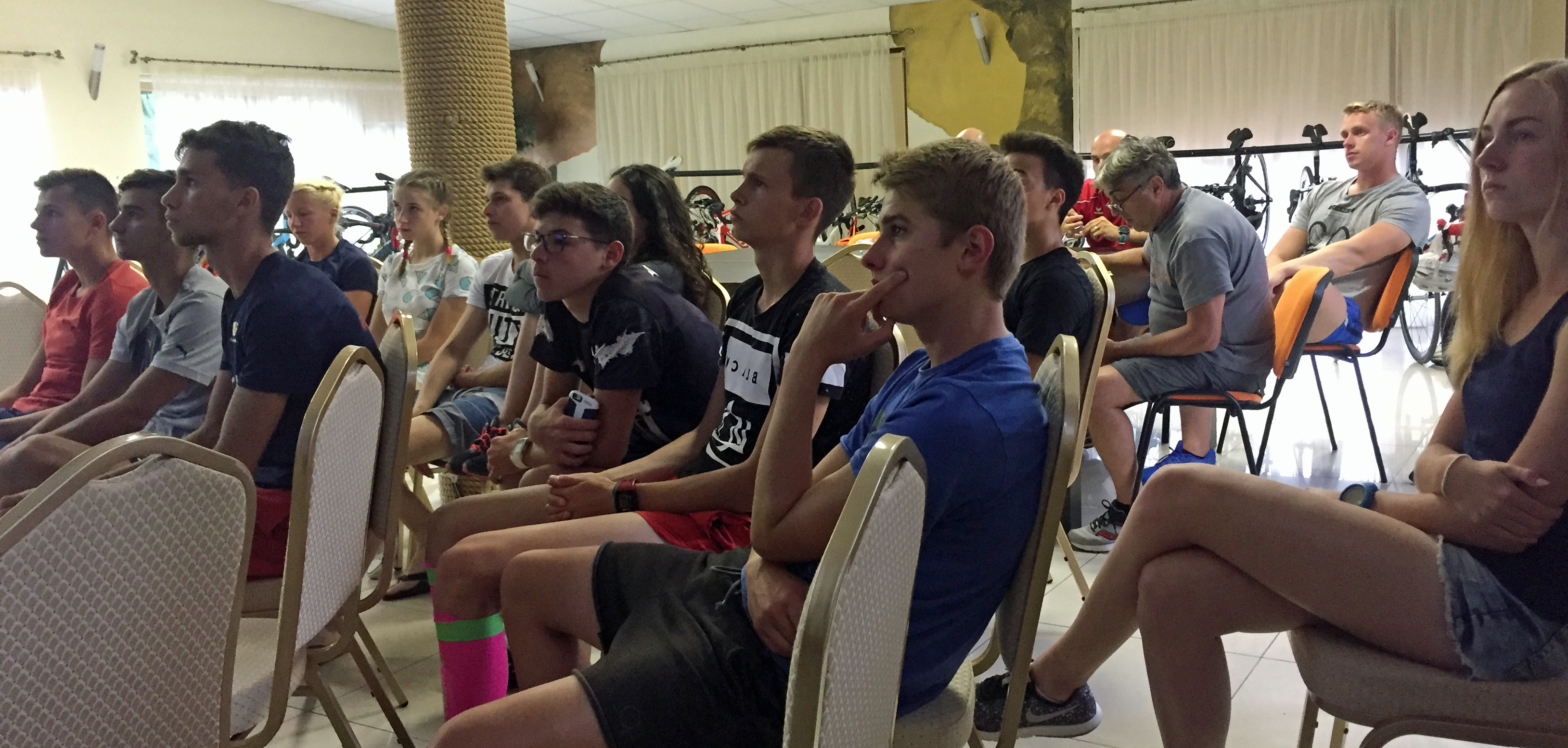 The camps are not just about swimming, bike, running and transition drills, there is a fair bit of classroom-based work. Only racing for about three years, he continued, "I don't have a favourite race yet. I won the nationals last year, so that was a very good race. I love the track in Jõulumäe, annually a duathlon is held there. The competition in Panevėžys was a whole new experience for me, because that was my first truly international competition."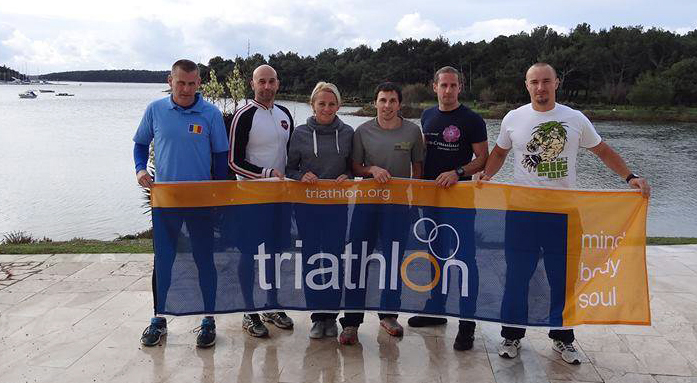 Iosif Crişan, a national coach from Romania has a long history of triathlon experience and has raced as an elite athlete, including Tiszaújváros and Belgrade back in 2005 and 2003. He is playing an integral part on the continued development of our sport in Romania and it will be for him a golden opportunity to see his hard work reflected in the performances of his athletes in Bucharest in June, when the Junior European Cup comes to town.
The end of the programme for 2017 saw athletes heading to Tulcea, hosted by the Romanian federation.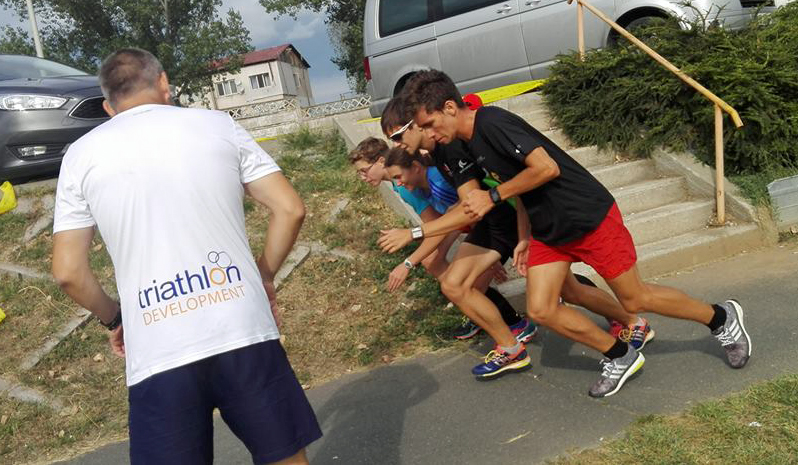 This has been a great venue for athletes over recent years and with good weather, a keen and enthusiastic team and lots of athletes attending, it was a great Team Photo to close the year.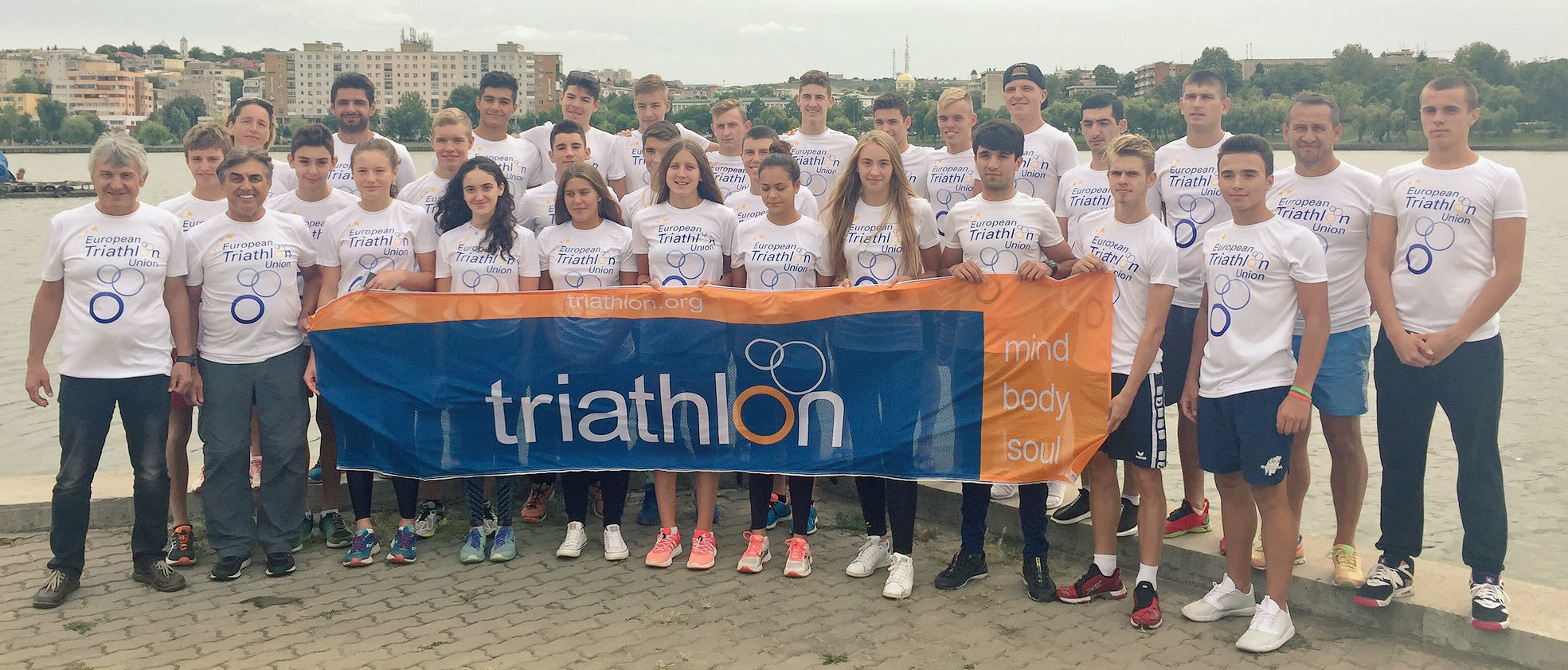 A busy year, most certainly. Ups and downs, quite possibly but always positive and always supportive.
A big "Thank You" to the ETU Development Team and we wish you, the athletes and coaches every success in 2018.
Our thanks go to Željko, to vsfoto.lt and to Diverso Photography for the selection of images.
Latest
Videos
---
Latest
Event Galleries