NEWS
Elite and Junior athletes racing on Sunday
By Paul Groves
|
16 Aug, 2019
With lots of publicity and attention focussed on the Olympic slots up for grabs over in Japan, ETU has a full weekend of action for Elite and junior athletes in Hungary and in Slovakia.
The Elite will be racing for points and prize-money in Kecskemét, a city in central Hungary that will host the 2020 FISU World University Triathlon Championships and so for some athletes participating there this weekend, it will be a superb opportunity to check out the course for a chance at the podium next year.
With the ETU Rankings hotting up and with so many athletes in Japan, there is a great opportunity to collect some bumper points.
For the women, the leader is Carlotta Missaglia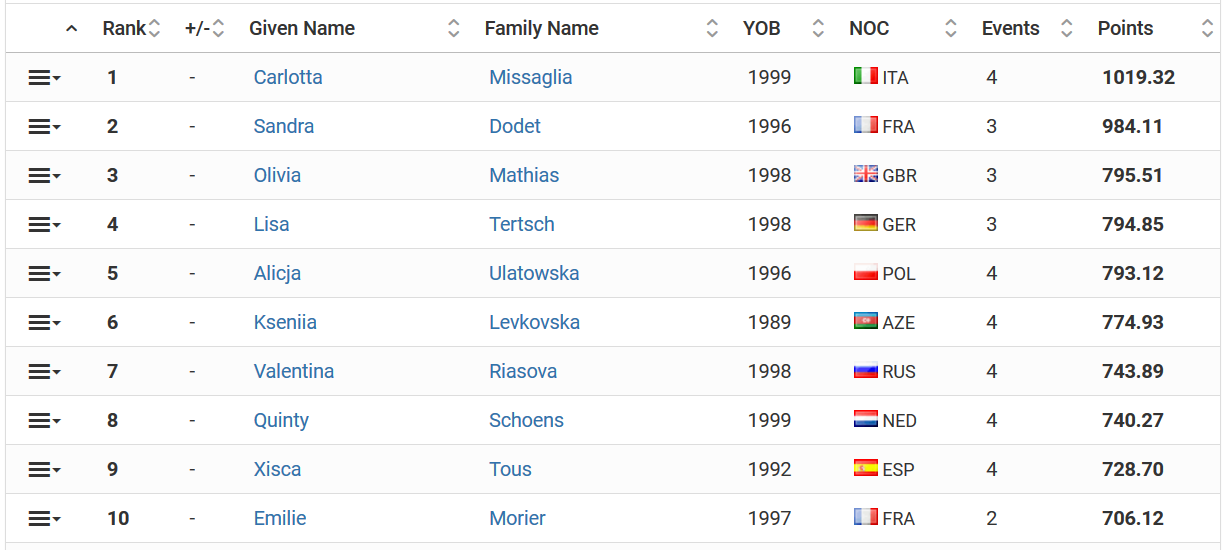 For the men, it is Rostislav Pevtsov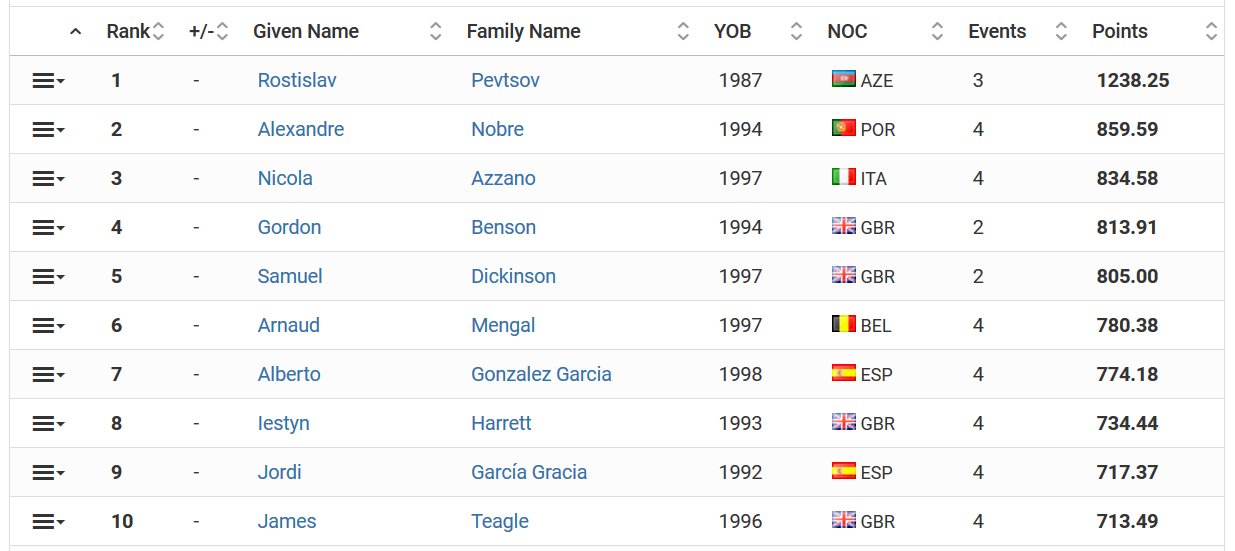 For the current ETU Cup Rankings, please click here.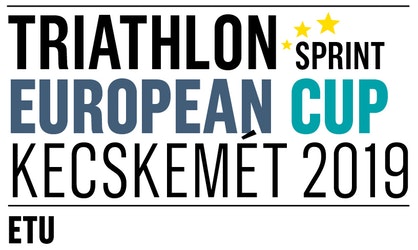 The past few years has seen racing in Hungary at the ETU European Cups and Championships for the U23 athletes take place in quite challenging conditions and once again, this weekend looks like it will be hot.
The swim course is one-lap, anti-clockwise and in a lake. Wetsuits are unlikely to be permitted and so the stronger swimmers will benefit.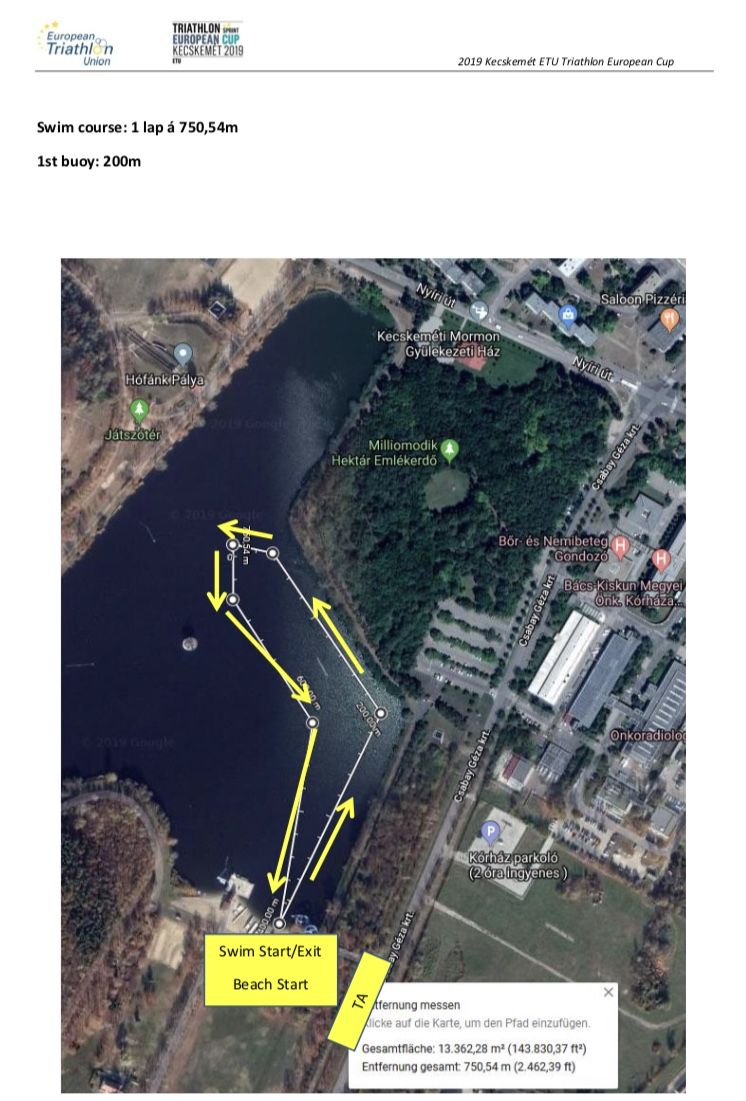 The women's race will see athletes from 16 nations and one athlete racing under the ITU flag as she moves from Russia to Kazakhstan.
Leading them out onto the start area will be Arina Shulgina. No longer wearing the colours of Russia, she comes to this event with a victory in Almaty behind her, two bronze medals in Asian Cup races and a top ten finish in Cholpon-Ata already this season. Race fit and confident, she will be a big threat to the other athletes. Italy sends a strong group of athletes, with Ilaria Zane and Alessia Orla filling the second and third start slots. Hanna Maksimava BLR will relish the bike ride here, where she can use her riding skills to the best. She will have GB's Zoe Thomas with her. Strong in the water and no slouch on the bike, Thomas is an ideal riding partner with the power to bridge any gaps created by early breakaways. 4th in Dnipro and winner in Tartu, Germany will be hoping for a good result from Annika Koch. Watch out for GB's incredibly fast runner, Bronwen Owen. If she can get into a good pack on the bike and edge towards the leaders then her pace will take her up through the field. The home support will of course be there for Noémi Sárszegi.
The bike course is over three laps, so plenty of opportunity for attacks and escapes.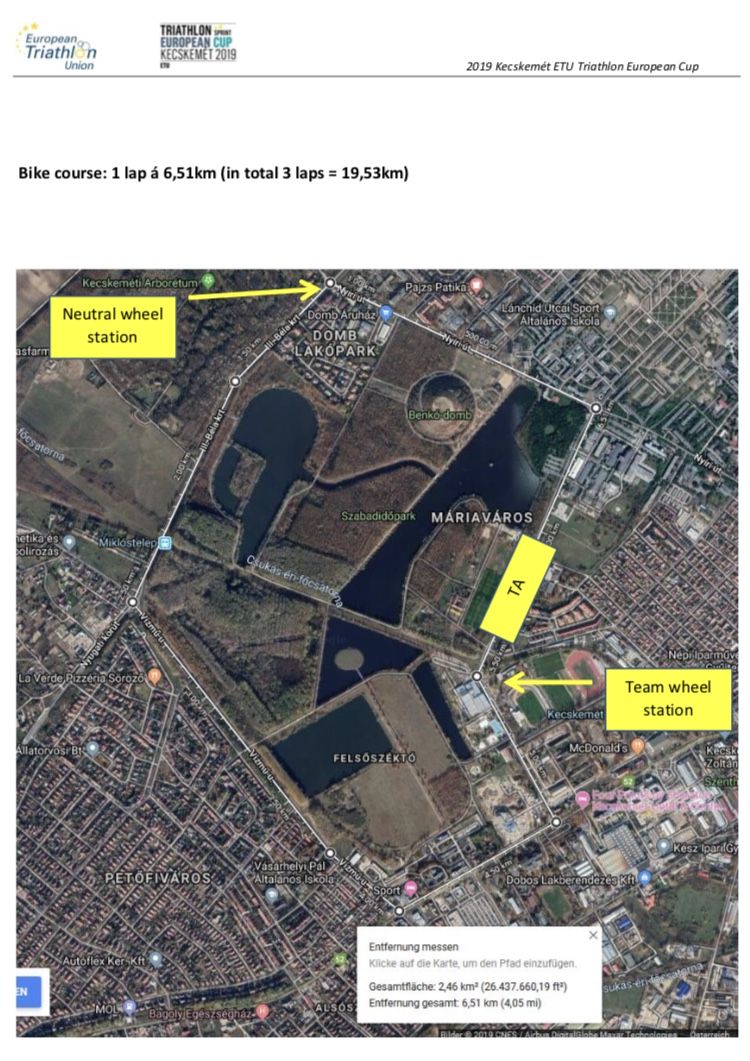 For the men, it will be Ireland's Con Doherty who leads them out. Wearing #1 again the other athletes will be all too aware of the Irishman's incredible pace and they will do all they can to create a breakaway in the swim and on the bike. 10th in Kazan, 1st in Malmö, where he popped in a 14:20 run to take the win. Leading that attack we can expect to see any number of athletes. The 70+ start list, with athletes from a massive 27 countries will make this one of the most impressive starts of the year. GB's Iestyn Harrett will want to improve on his performance in Sweden and with Jack Willis could well be part of that pack surging away from the slower swimmers. Israel's Roee Zuaretz will be using this race to remind the Israeli selectors that he can pull a good result out of the hat but Nathan Grayel FRA, who placed 5th behind Doherty in the Gold Coast sprint earlier this year will be hoping to get closer to the fast-paced green uniform. The home supporters will be cheering on István Király who placed 5th in Dnipro recently and Levente Karai who was so strong in Weert in the relays and who then went on to take the junior gold in Dnipro.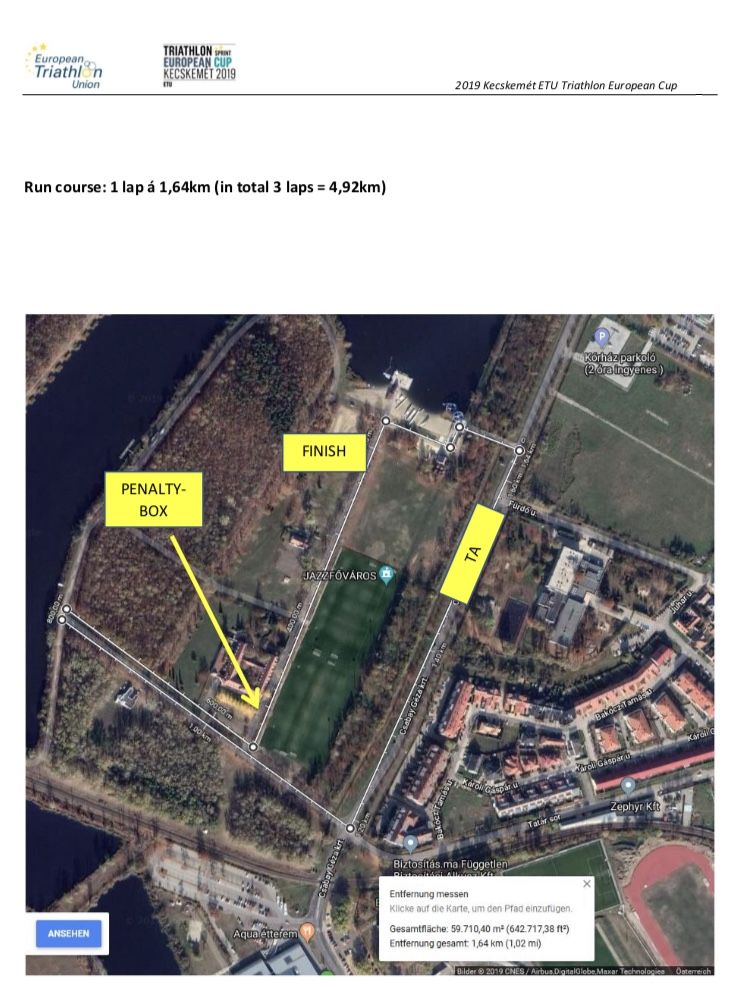 The run course is also over three laps.

Check out the Athlete's Guide here.
2019 Kecskemét ETU Sprint Triathlon European Cup (Times are GMT+2)
10:00 Elite Women Start Lake Vízmű
11:30 Elite Men start Lake Vízmű
13:15 Award Ceremony Elite Women & Elite Men Lake Vízmű

The same day but a little further south, it will be the Junior Athletes racing in Slovakia. The second edition of the Žilinský Triatlon is a welcome return to the calendar. Last year's race was impressive.
Click on the links to see the photos from last year:
Thanks to Peter Sukeník, for these images.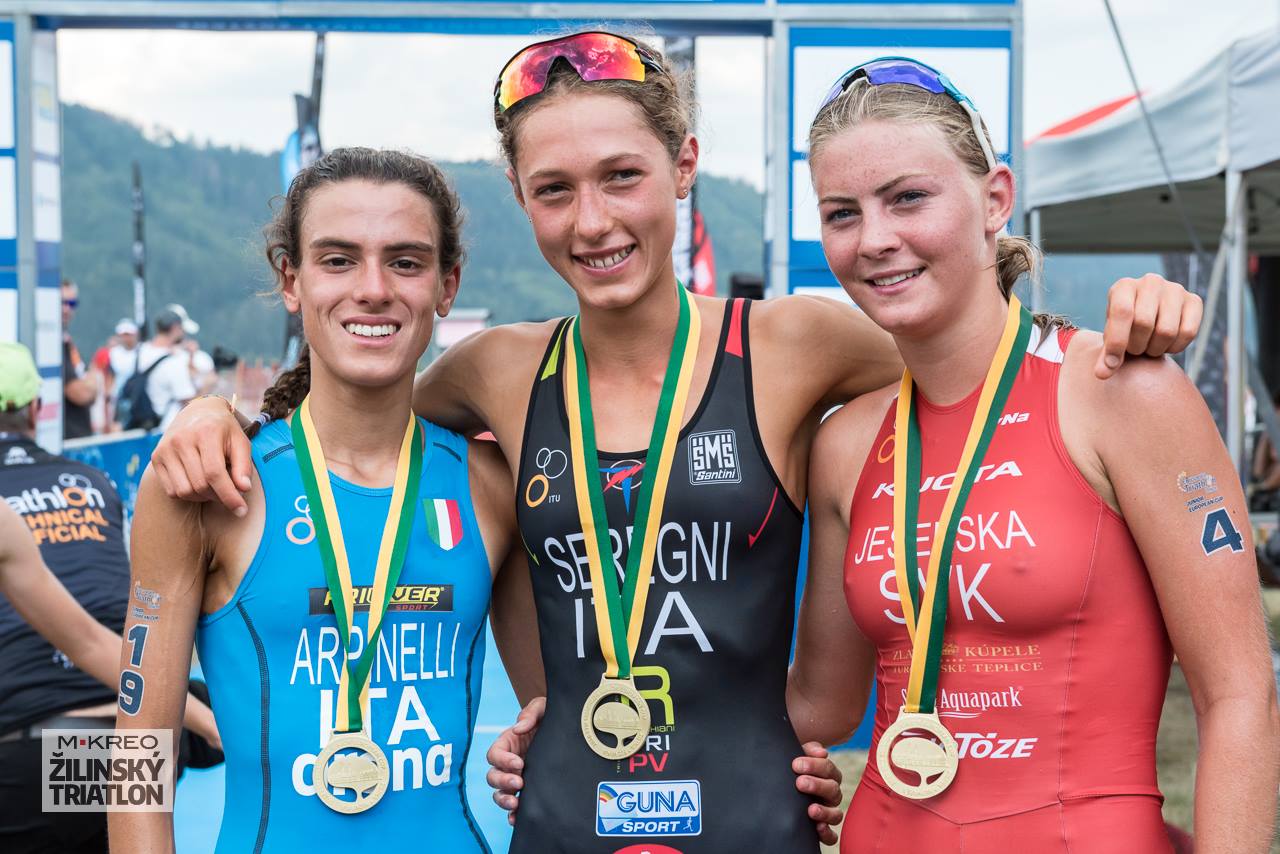 With Italy claiming victories in both the men's and women's event last year, Bianca Seregni and Nicolò Ragazzo it will be interesting to see who wins in 2019. Neither of the 2018 winners are present. Seregni is still enjoying the glory of her win last weekend in Riga and Ragazzo is due to race in Kecskemét.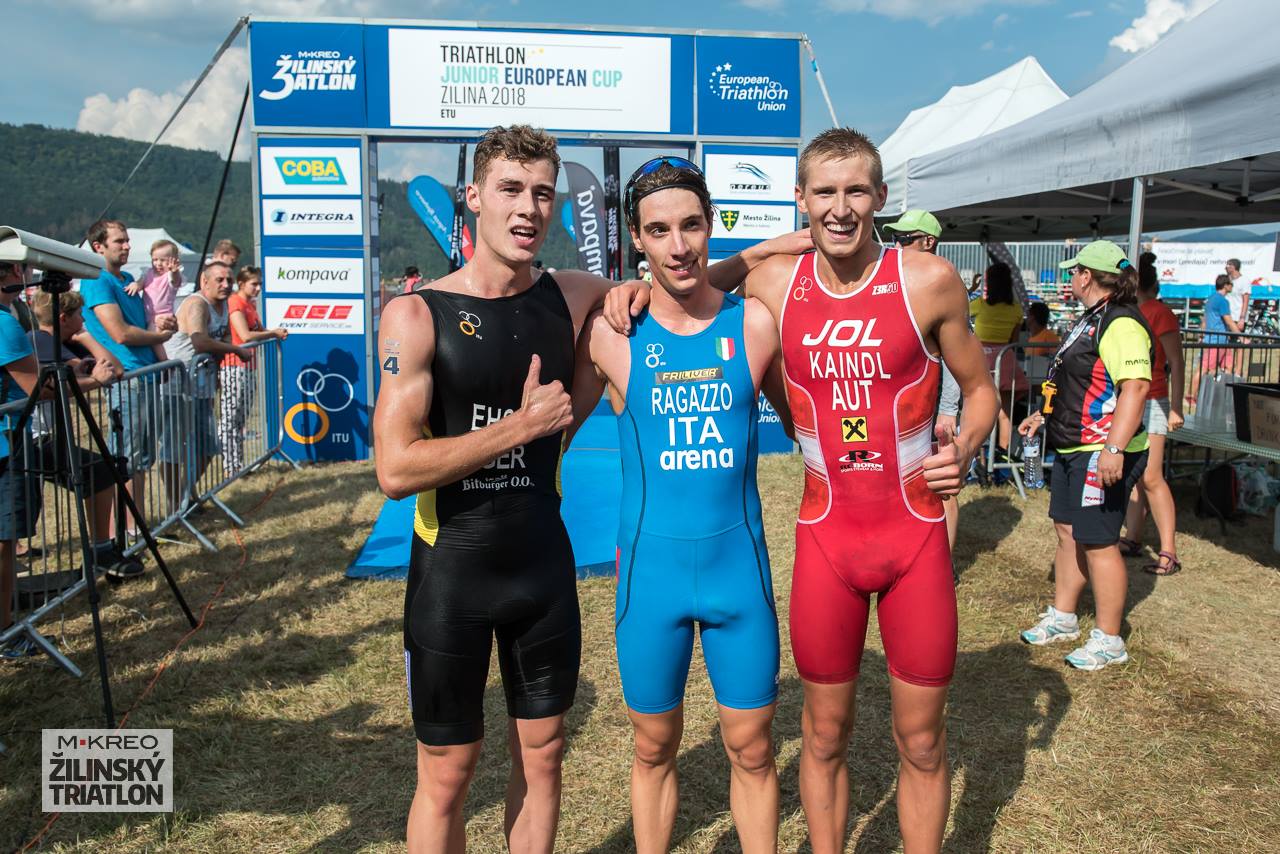 The event is well-supported locally and offers a safe and compact race for our junior athletes.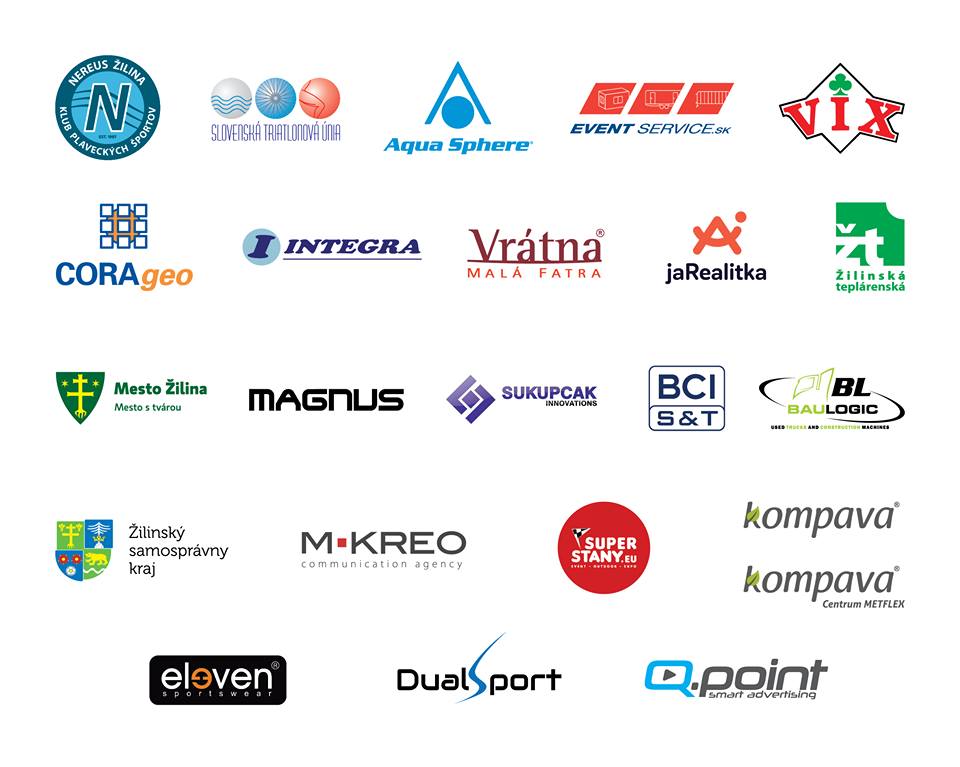 The swim of one lap is followed by a three lap bike course and a closing run of 2 laps to make the full sprint distance.
Click here for the Athletes' Guide.
The Women's race will see a rematch between a number of athletes who raced here last year. Wearing #1 and from the Czech Republic, is Alžběta Hrušková. The Brno-based athlete won both the Liévin Indoor Triathlon and the Tábor event in the junior categories. 7th last year behind Tereza Svobodová and Heidi Juráková whose performance in Tábor was strong and it will be an interesting battle between them.
With neither of the Italian medal-winners racing, the 2018 bronze medal winner, Kristína Jesenská will be hoping to have the advantage. Austria's Pia Totschnig raced here last year and will in a good frame of mind after the 7th place in Weert and an 8th in Tiszaújváros. Tjaša Vrtačič comes as the Junior Balkan Champion and with a top ten finish in Tábor. Watch out too for Spain's powerhouse on the bike and run, Laura Durán Morote. Her power off the bike earned her a bronze at the Worlds in Pontevedra in the Junior Duathlon after her bronze in Melilla earlier in the year.
The Men's race will see new names on the record books too, as none of last year's medal winners are on the start list. Leading them out will be Australian athlete, Joshua Ferris. He will be using this race as a final preparation ahead of the Worlds in Lausanne and will be racing alongside his teammate, Lachlan Jones. They will be up against Czech Republic's Radim Grebik. His 6th place finish last year may well be upgraded after his performance in Tábor gave him a silver.
Hungary's swimming powerhouse has a younger brother. Márk Dévay has thrilled us with his racing over the past few years. Watch out now for Zsombor Dévay. Two fifth places recently and now, perhaps time to move to the podium. A top ten finish in Weert for Daniil Kondrashov RUS saw him battle against Gergely Kiss HUN in Tábor, with the Hungarian just losing out on the run. The home team will see Matej Grman and Dalibor Riska; both hoping to race well and impress the crowds.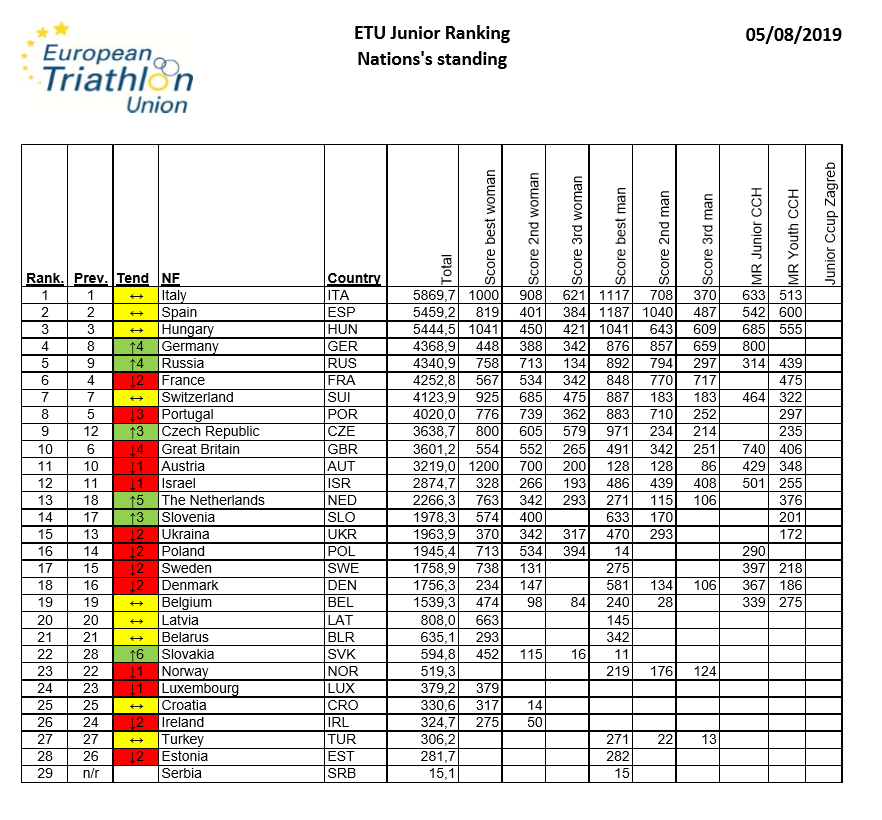 The ETU Junior Rankings will also change after this event.
With an ITU Technical Officials' Level 1 Course being delivered in the run up to the event, we can look forwards to a big team of officials working there. For both events, good luck and safe racing to all athletes and of course to the Organisers, coaches, supporters and officials.
Related Event: 2019 Kecskemét ETU Sprint Triathlon European Cup
Latest
Videos
---
Latest
Event Galleries