NEWS
Calling all duathletes and (if you think you are tough enough), triathletes
By Paul Groves
|
10 Mar, 2019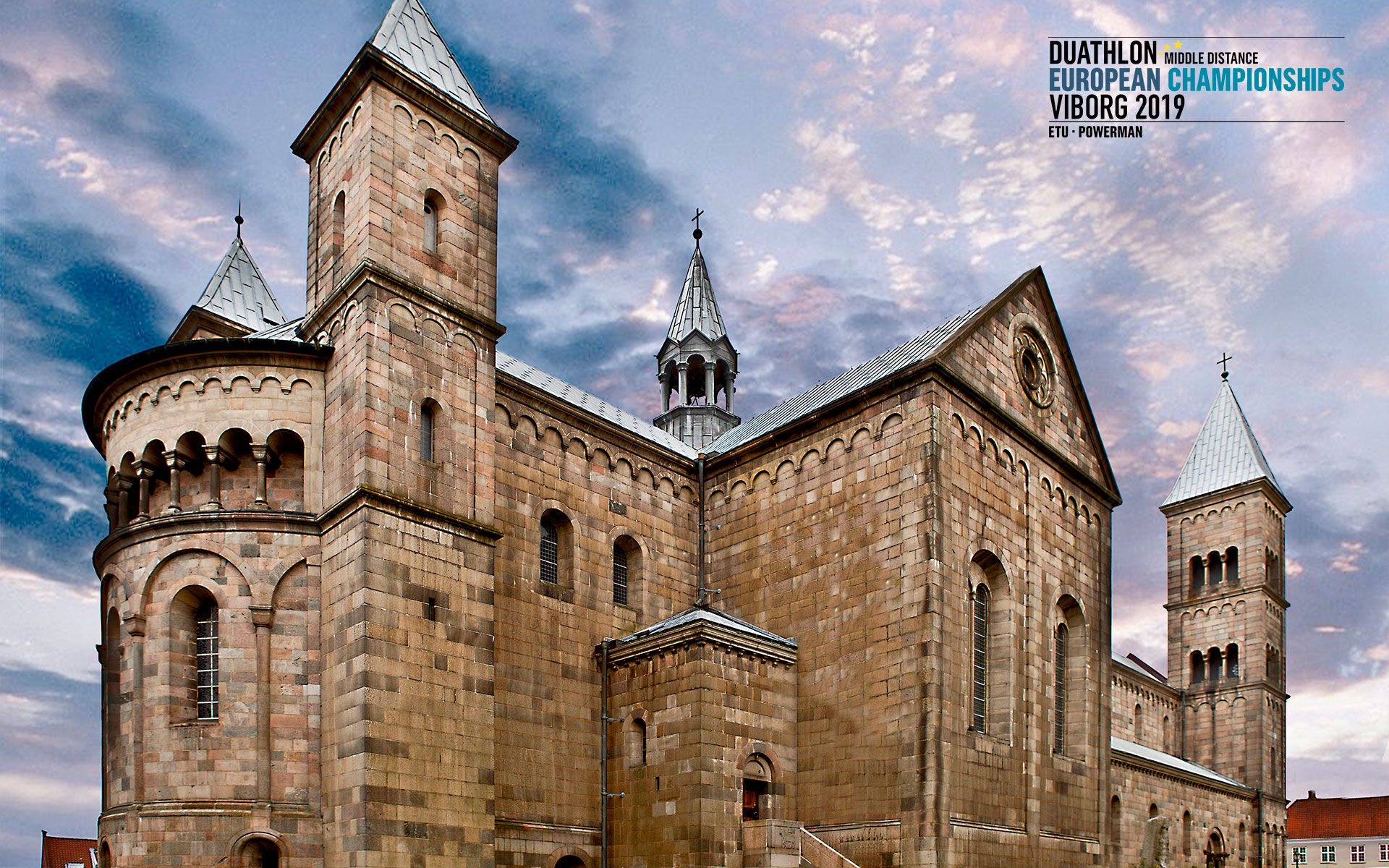 ETU and Powerman … a nice combination that offers athletes the chance to test themselves over challenging distances in iconic locations and using a tried and tested brand that has a global reach.
Powerman currently hosts the world's biggest duathlon in Malaysia, where thousands of athletes race the varied distances on offer. It was also the ASTC Championships; a partnership between our Far Eastern partner-confederation and Powerman. Check here for the Elite results.
With Viborg now not so far away and with that 10k – 60k – 10k beginning to sink in, there have been many hours' training out in by athletes of all age-groups and abilities. Most recently, the Elite have been sharpening their skills with races in Mallorca and Malaysia. Check out the Mallorca video here.
So what does Viborg have to offer?
Well, apart from being one of Denmark's oldest cities, Viborg has in the past few years put itself on the map as being one of Denmark's leading cities for sports. Handball and a two-day walking festival that attracts some 8,000 people. Now it is the turn of Duathlon, supported by you and guided by the ETU-Powerman partnership, to be placed at the centre of focus in the city.
Hotels are a-plenty in and around the city and you can get there by road, rail or air, with good quality roads (we know, we drove from Dover to Vejle last year and it is only a little further north). Trains from Copenhagen are frequent and of course on time, planes fly regularly to either Billund or Aarhus and then there is also Karup, with domestic connections to Copenhagen.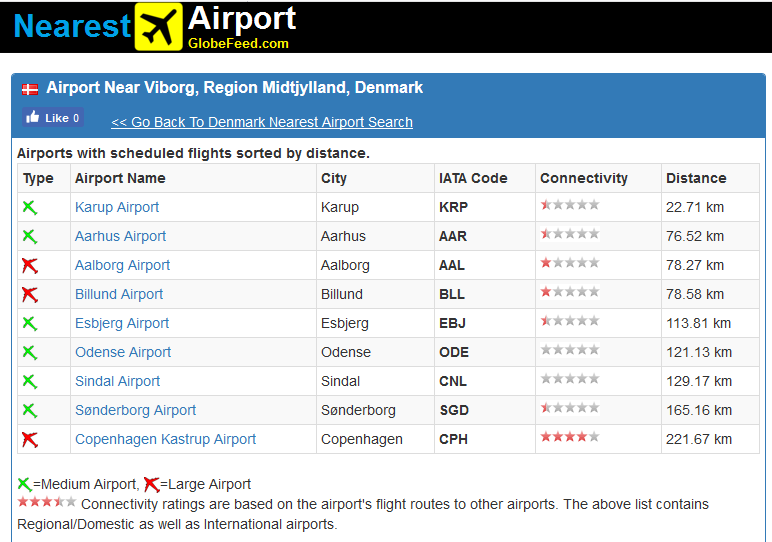 OK, that's the travel plans sorted.
Where can you stay?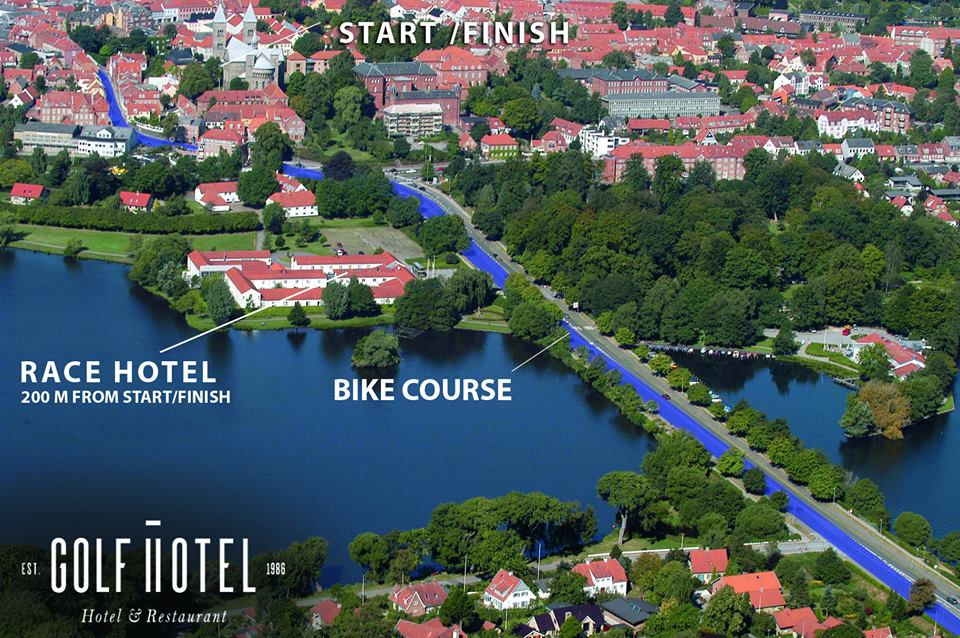 Well, why not check out the deals for the Golf Hotel Viborg - Best Western, which will be the official race hotel. With wellness, spa and swimming pool and only 200 meters from the finish line you can't find a better location and partnership.
200m from the finish line
400m from the transition zone
A great morning buffet and access to the brand new wellness & spa are included in the price.
Price per night: One-bed: 899 DKK / 120 EUR ~ Double-bed: 999 DKK / 135 EUR
For all enquiries about deals with this hotel, please follow this link.
You have either qualified or been nominated by your National Federation – if not, then contact them as soon as possible to make sure you have a start number for the race.
Let's have a look at the run course.

Looks easy enough? It's a 10 km run on a 2,5km loop in the old town.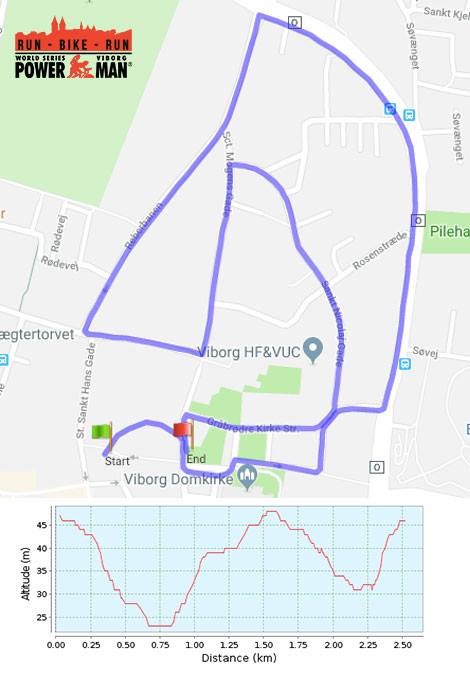 Now you need to get those run shoes off, tidy them away into your transition box and get the bike shoes on (or run to the mount-line with them fixed on the bike).
Off now for the tasty bit and what a bike course they have for you. For those who raced last year in Vejle … well, it's similar but different. Two laps on a hilly 30km loop around Viborg.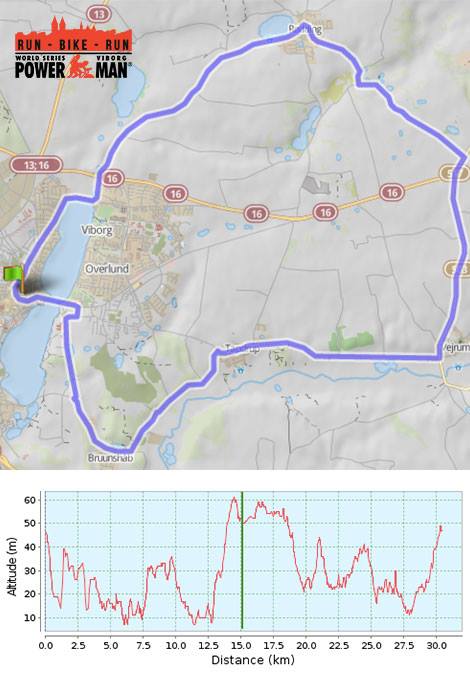 So, 70k done, only 10k to finish.
Back to that run course.
If you are going there to support or fancy a shorter distance, then there is a short distance open for everyone, with 5km run - 30km bike - 5km run on same course as above.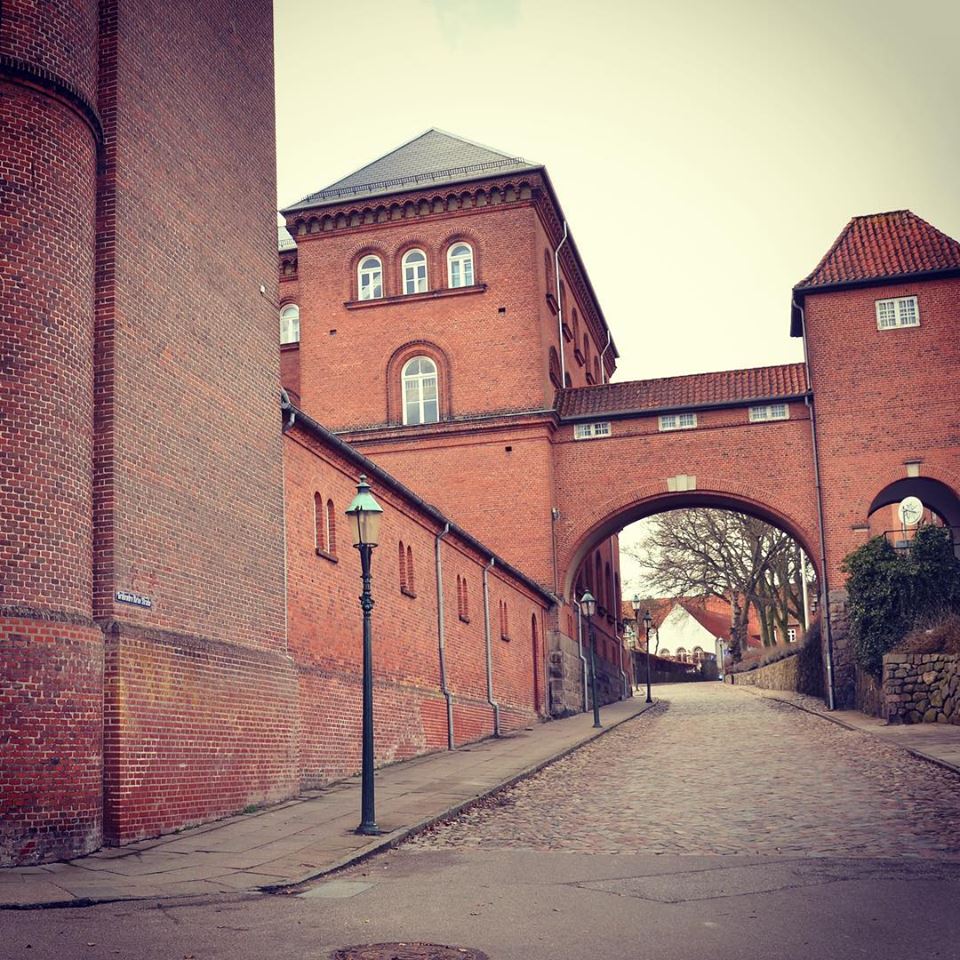 Plenty of photo opportunities for the families and friends. The Bridge of Sighs was, back in the olden days, a connecting bridge between the court and the prison. It took its name from the feeling experienced by prisoners walking to the court. Out on the run course, there will be sighs too when you see the bridge, because it is now that you start a 200m climb at an average of 8%. Time to struggle for the smile as the cameras click away.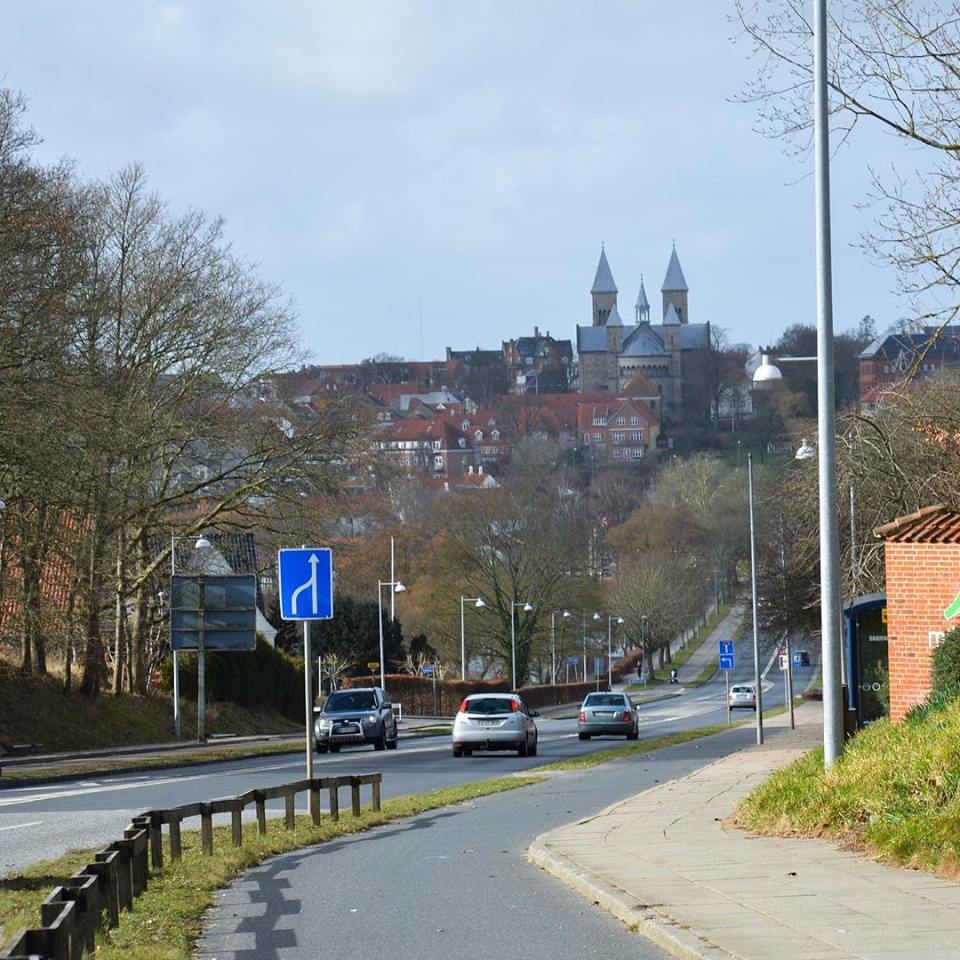 This is the first "climb" on the bike course and comes after just 1km (the picture taken from the top of the hill looking down towards the athletes). If you have pushed too hard on the first run - you will feel it, right here.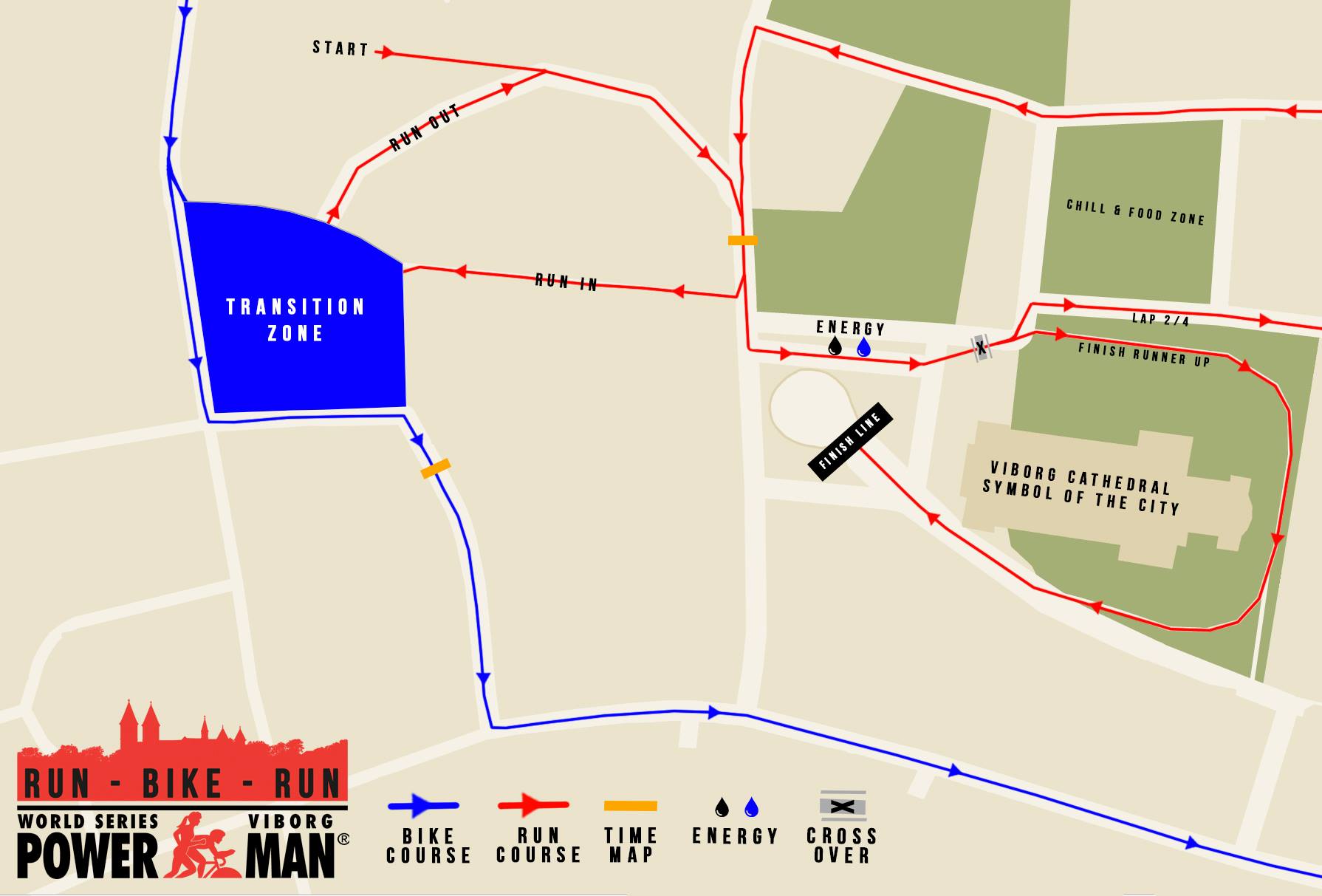 The finish, in the centre of the old town, will see you cross the line under the watchful eyes of the Cathedral. The finish area, in easy walking distance of a number of cafes, bars, restaurants and even a brewery is where the atmosphere will be electric.
As you cross the finish line, will it be to collect a medal in the evening? Well, Sportstiming.dk https://www.sportstiming.dk will be able to keep the family and friends informed.
What do you need to do now? Well, some athletes have already entered - let's try and make this the biggest medal table, with the map filled by race day.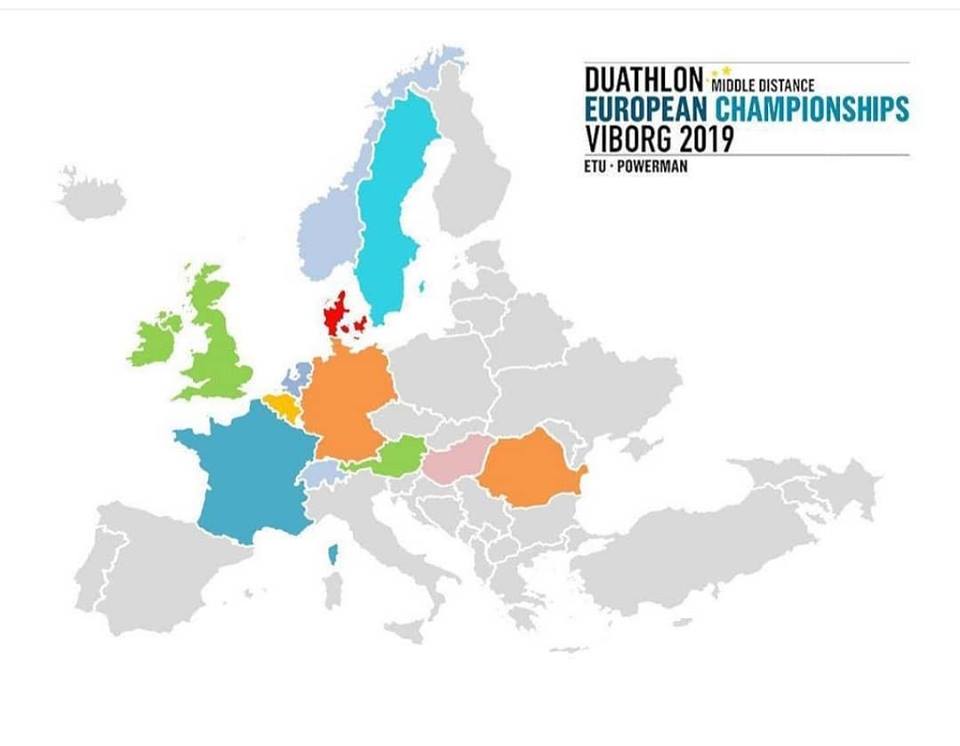 Apart from lots of training, just to make sure your National Federation enters you in good time and get those travel plans sorted.
Related Event: 2019 Viborg ETU Powerman Middle Distance Duathlon European Championships
Latest
Videos
---
Latest
Event Galleries