NEWS
Big Names return to Banyoles for European Cup
By David Peddie
|
04 May, 2013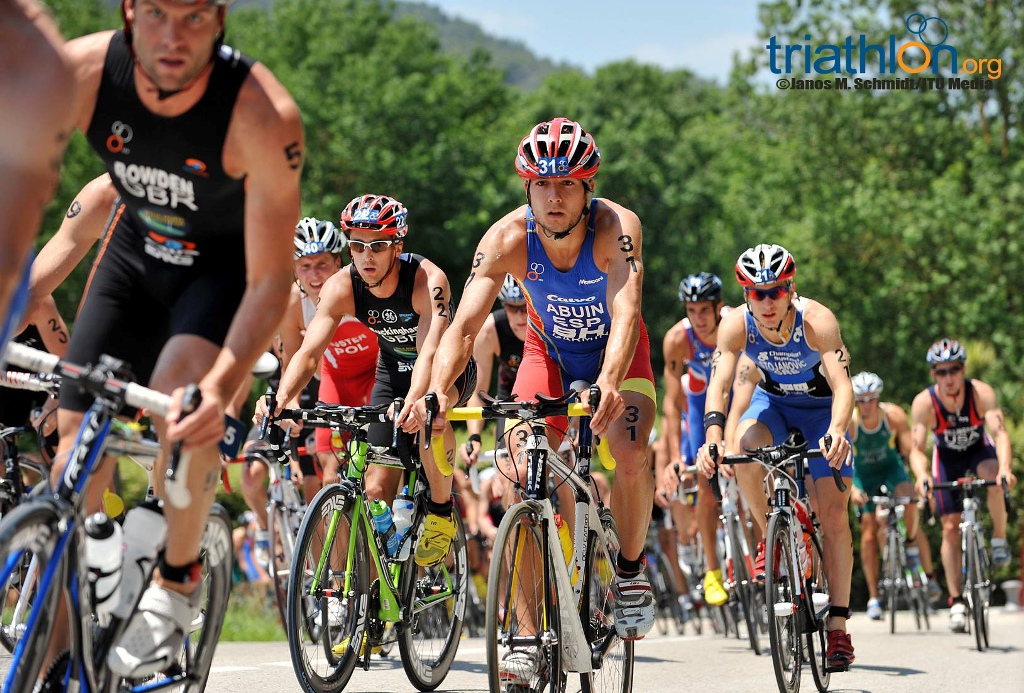 A host of big names return to Banyoles this weekend for the ITU Premium European Cup.
Last year, triathletes from all over the World raced in a World Cup competition but it will be left to Europe's finest to provide the thrills and spills this time.
A bumper start list for both races show a number of former European Champions, U23 World Champions and European Cup winners.
The likes of Emmie Charayron (FRA) and Agnieszka Jerzyk (POL) get their European seasons' underway and it will be interesting to see how they fare against those athletes with competition time under their belts.
The Russian trio of Mariya Shorets, Irina Abysova and Arina Shulgina will be dangerous – Abysova finished second here two years ago and Shulgina is in fine form having won in Antalya last weekend.
The Spanish contingent of Ainhoa Murua, Carolina Routier, Zurine Rodriguez and Anna Godoy Contreras will always be in contention for a top ten finish and the huge backing from the home crowd may make the difference and push them on to greater things.
British duo Lucy Hall and Lois Rosindale will also be worth watching. Both were involved in the Banyoles World Cup last year but with differing results. Rosindale finished 5th and was the top European athlete in the field while Hall eventually recorded a DNF despite a blistering performance in the water and on the bike.
Hall has earned a reputation as one of the fastest swimmers in triathlon and it would be no surprise to see her exit the water first.
In the Men's race, Matthew Sharp is another British athlete in contention after a fantastic 5th place finish in Auckland for the World Triathlon series.
Fernando Alarza (ESP) is another athlete in fine form following his victory in Quarteira and he posted a 7th place finish in Banyoles last year.
The experienced Danylo Sapunov, No.1 ETU European Ranked athlete for the last two years, will look to step up his campaign for a third title after flying under the radar with a 15th placed finish in Quarteira.
French trio Pierre Le Corre, Aurelien Lebrun and Yohann Vincent will all be a threat, particularly if they can work together. Vincent showed his potential in Horst at the European Long Distance Duathlon Championships. He entered T1 with the leaders before having to withdraw from the race.
Elite Women Start List – 0900 start local time (CEST)
Elite Men Start List – 1200 start (CEST)
Related Event: 2013 Banyoles ITU Triathlon Premium European Cup
Related articles
Felicity Sheedy-Ryan strode to another comprehensive victory in the Banyoles European Cup to complete a fantastic week. The Australian made it back to back victories following her success in Geneva last week. World Champion Javier Gomez…

01 Aug, 2011

Banyoles (ESP) - Premium European Cup Just five weeks after the exciting events at the European Championships, we are back in Spain for the ITU Premium European Cup series in the Catalan City of Banyoles. With the course set in and…

28 Jul, 2011
Latest
Videos
---
Latest
Event Galleries