NEWS
Beaugrand and Hueber-Moosbrugger take French double win in Quarteira
By David Peddie
|
13 Apr, 2014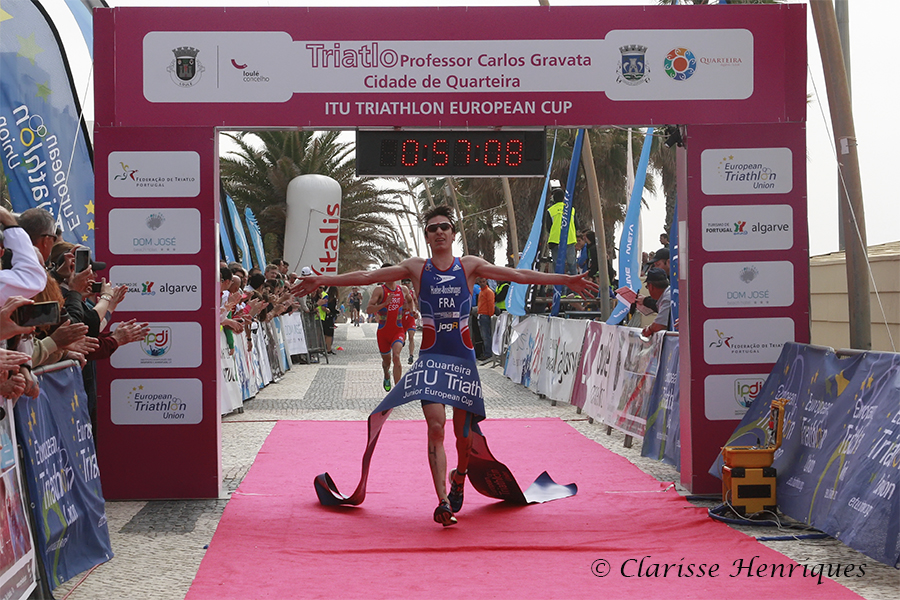 Cassandre Beaugrand and Maxime Hueber-Moosbrugger made it the perfect start to the year for France with wins at the ETU European Junior Cup in Quarteira, Portugal.
Both athletes looked inspired by Aurelien Raphael's thrilling victory in the Elite European Cup yesterday and held their nerve to secure victory.
There is an exciting wave of new talent emerging in the Junior ranks and this opening race in Quarteira proved it.
In the Junior Women's race, Beaugrand lead home a French one-two for the second European Junior Cup win of her career. Audrey Merle (FRA) finished second to record the first podium of her career. Germany's Laura Lindemann completed the podium.
The Junior Men's race was a much closer affair with just nine seconds separating the top three finishers.
Maxime Hueber-Moosbrugger did just enough to hold off the Spanish duo of Antonio Serrat Seoane and Roberto Sanchez Mantecon as all three athletes finished on the podium for the first time in their careers.
2014 ETU Quarteira European Junior Cup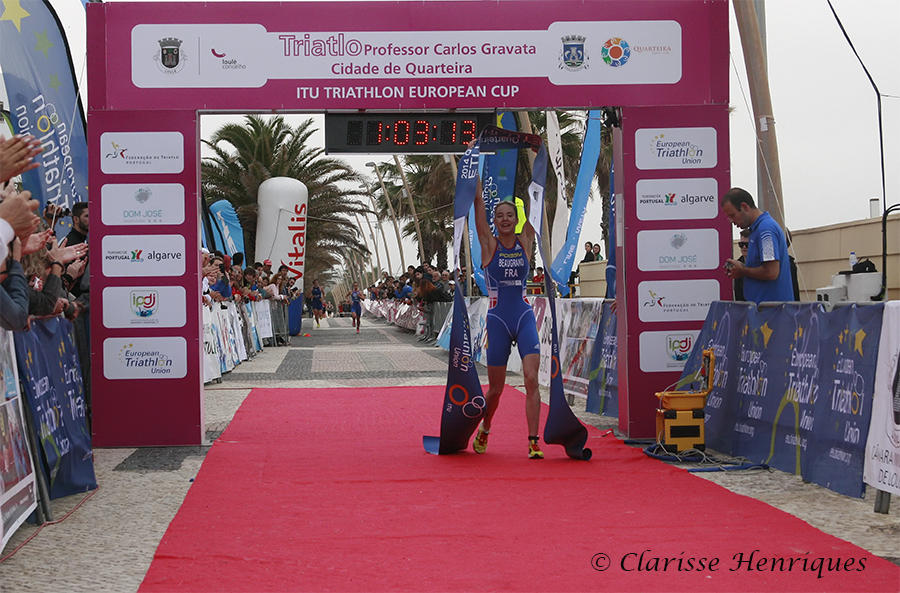 Related Event: 2014 Quarteira ETU Triathlon European Cup
Latest
Videos
---
Latest
Event Galleries