NEWS
Age Group athletes head to Romania for the Winter Triathlon Championships
By Paul Groves
|
24 Feb, 2020
The 2020 ETU Winter Triathlon European Championships are once again being hosted in Romania at the world-class biathlon centre in Cheile Grădiştei.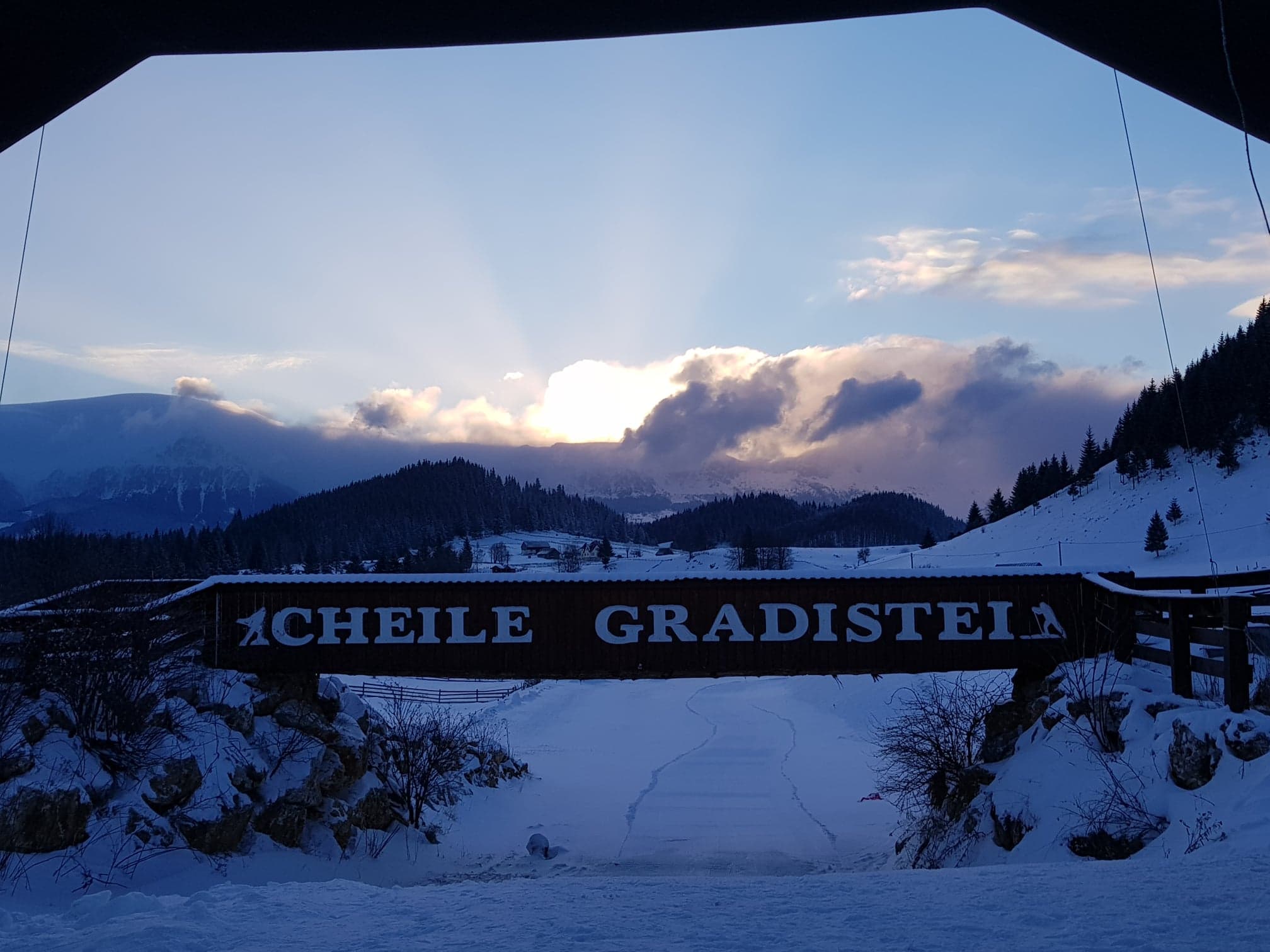 With the world's weather failing to recognise the seasons as it did in the past, the LOC has been working closely with the venue owners to ensure that the tracks for the race are well-prepared. A quick look at the webcam for the area shows less snow than in previous years but with the technology they have at the venue, we can expect the best to be done for our athletes.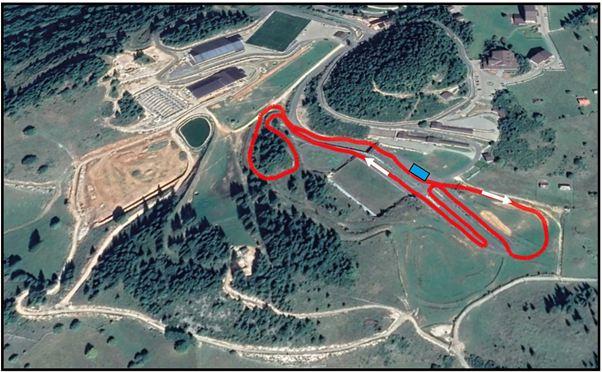 RUN COURSE:
LAP 1.5 Km Elevation LAP 40 m
Elite/U23: 4 LAP – 6 Km
Junior/Para/AG/TriTeam: 2 LAP – 3 Km
Mixed Relay/Pursuit:1 LAP – 1.5 Km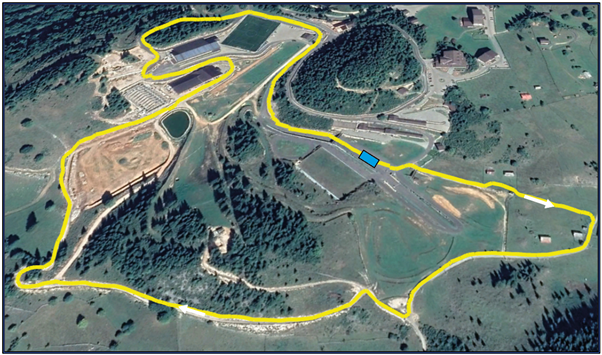 BIKE COURSE:
LAP 2.8 Km Elevation LAP 85 m
Elite/U23: 3 LAP – 8.4 Km
Junior/Para/AG/TriTeam: 2 LAP – 5.6 Km
Mixed Relay/Pursuit: 1 LAP – 2.8 Km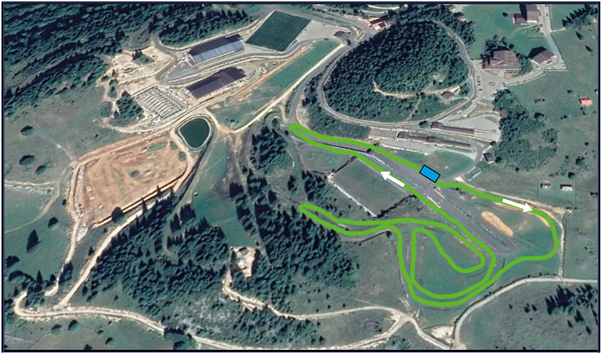 SKI COURSE:
LAP 2 Km Elevation LAP 60 m
Elite/U23: 4 LAP – 8 Km
Junior/Para/AG/TriTeam: 2 LAP – 4 Km
Mixed Relay/Pursuit: LAP – 2 Km

With the World Championship title being decided at the start of February we have already seen the preview for the Elite, U23 and Junior athletes, so today, let's have a look at the Age-Group and Para-athletes.
For the PTS4 Category, Romania's star, Robert Tamirjan will return to the tracks he knows so well to seek another title. The multi World and European Champion was on fine form in Asiago, holding back on the bike and we can expect to see some explosive riding from him this weekend.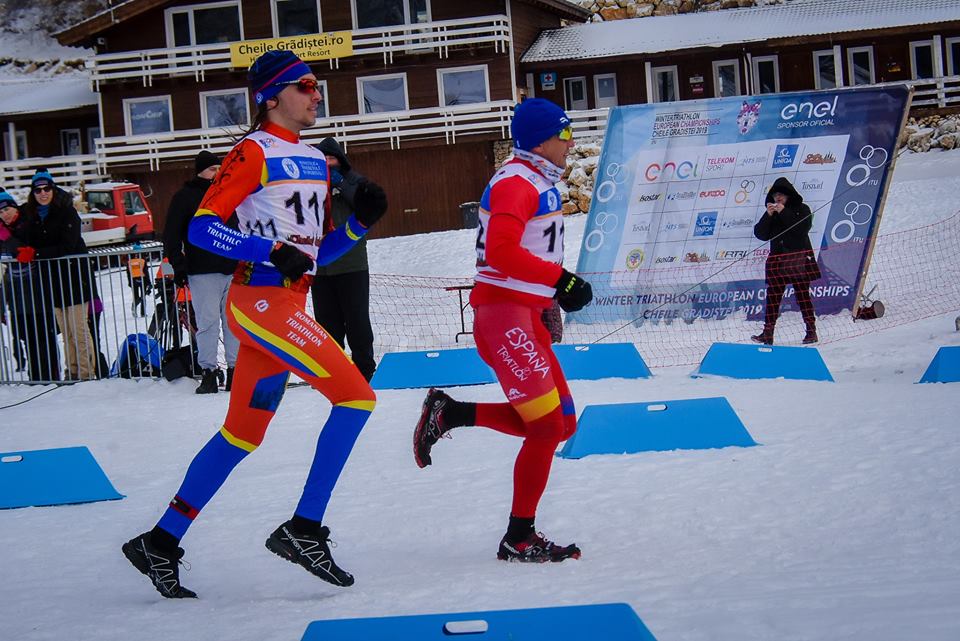 Arch-rival and close friend, Rafa Solis Torres from Spain, will be joining him but will race in the PTS5 category. With many world and European titles himself, we can once more expect a great race between the pair.
The younger female categories are not well-represented this year. A shame really, as we know there are athletes out there who are able to race but the host nation fields three new athletes in the 16-19 category, giving them the chance for a clean sweep in that Age-Group.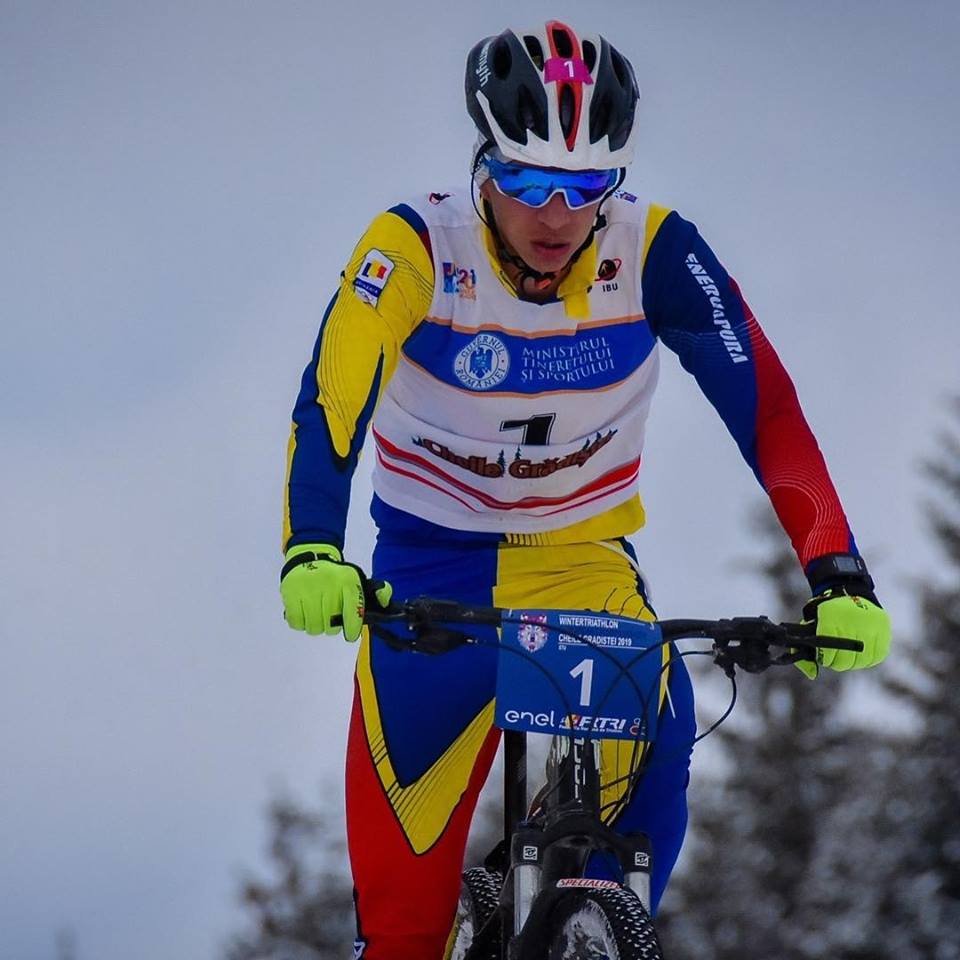 There will be a better battle in the 20-24 Age-Group, with athletes from Romania, Czech Republic and Spain racing. The 2018 World and 2019 European Champion, Darius Hanganut ROU, moves up an age-group and with last year's bronze medal winner, Aron Incze ROU, will face tough competition from Ondřej Petiška and Czech team-mate, Adam Holomoucký. The pair took silver and bronze in Asiago recently and, with the addition of former ETU silver medal-winner, Txomin Osoro Gutiérrez the pace will be fierce.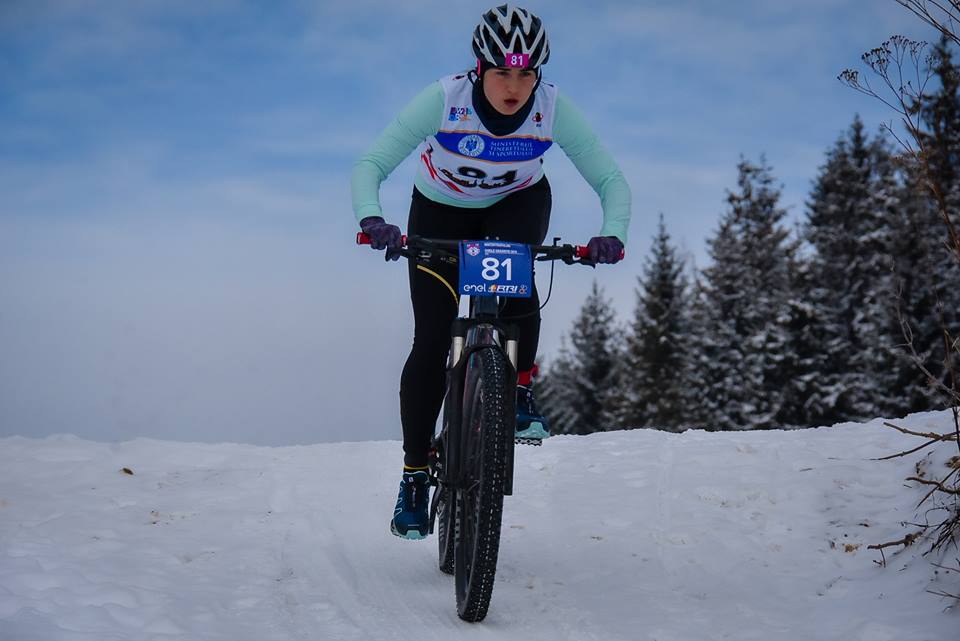 The women's medal chances begin with the 25-29 category and we can expect to see the Czech Republic and Romania on the podium with reigning European Champion and outright race winner last year, Pavlína Jordánová and Ágnes Tuzson on the list.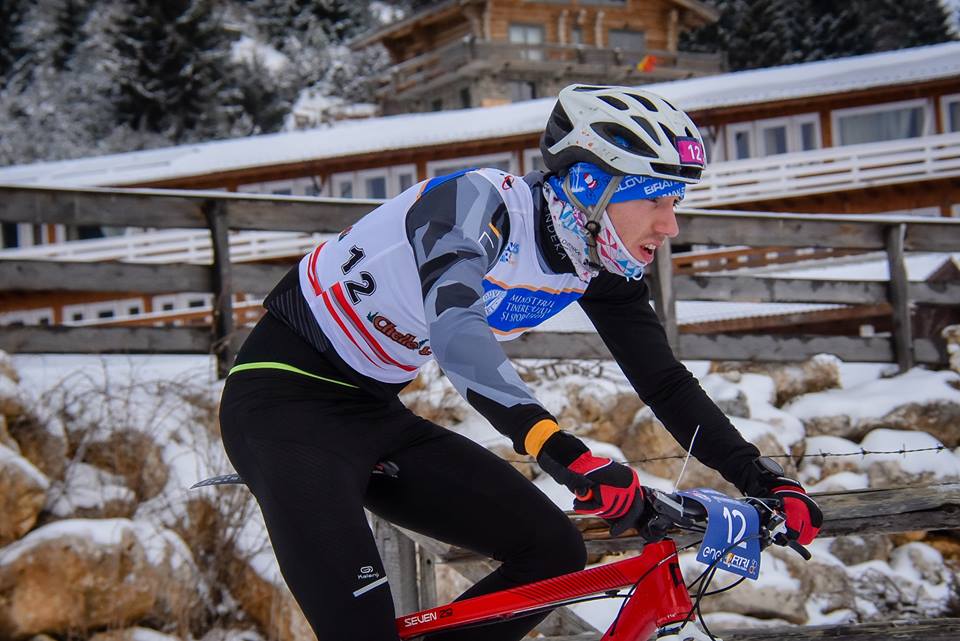 For the men, Lukáš Cintula SVK returns to defend his 2019 title. He knows the course well, having raced here in 2018, where he won silver at the Worlds. Cintula is one of many athletes who mix the disciplines of Winter Triathlon with off-road racing and was the 2016 Cross-Duathlon European Champion. His power on the bike will be needed if he is to keep Zsolt Keresztes ROU at bay. The Romanian won silver here last year but he too moves up an age-group this year.
The 30-34 Age-Group race will see only the men racing and, if he can travel, then we will see the reigning World Champion, Filippo Blanc ITA seek his first European title. He will face the military might of GB's Chris Gouldsmith, the 2018 European Champion, who won silver here last year but who had a disappointing race in Asiago. Just outside the medals last year was Paul Nicon https://www.triathlon.org/athletes/profile/110265/paul_nicon ROU. 2020 might be his chance.
Monika Koncz ROU has now left the Elite ranks and races in the 35-39 category. A top ten finish in Zeltweg and a 10th in 2017 in Otepää, she makes a welcome return to racing as an Age-grouper.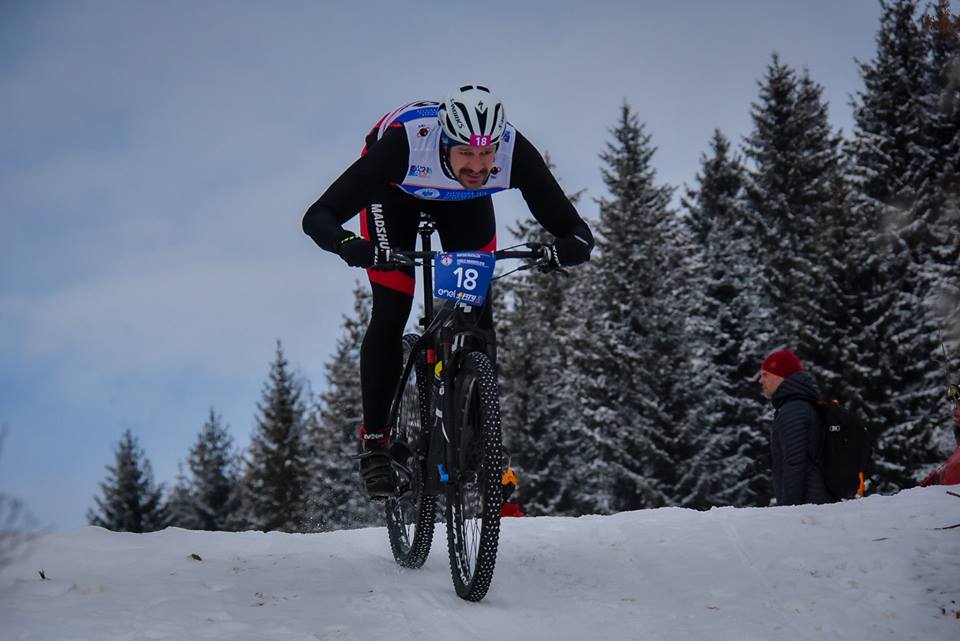 Having won the title here last year, the Czech Republic's Martin Hikaník moves up an age-group and with two world titles (2012 Jämijärvi and 2014 Cogne) along with his 2013 Tartu win and two world silvers, he looks set to dominate. GB's Simon Hedley came away with a bronze here last year after winning in Etna. Absent from Asiago, he will be hoping to keep the Czech athlete in his sights for a podium finish. Watch out for some impressive riding from Turkey's Mustafa Şirin. A silver medal in the 2016 Târgu Mureș Cross Duathlon European Championships, he has been busy with Federation work and officiating. His secret weapon for cross-country skiing is his Estonian wife, who is also a fully-qualified Technical Official.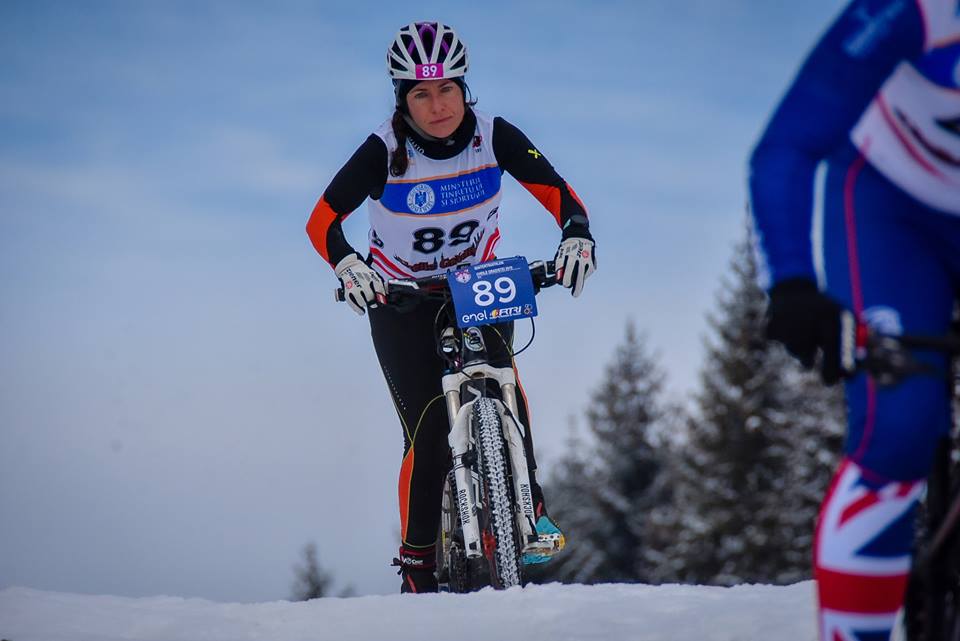 Italy's Serena Piganzoli was in great form last year to win the title. She will face GB's Jo Pitten, who beat her by just 14 seconds in Asiago. This could be quite intense as the pair race for the 2020 40-44 title.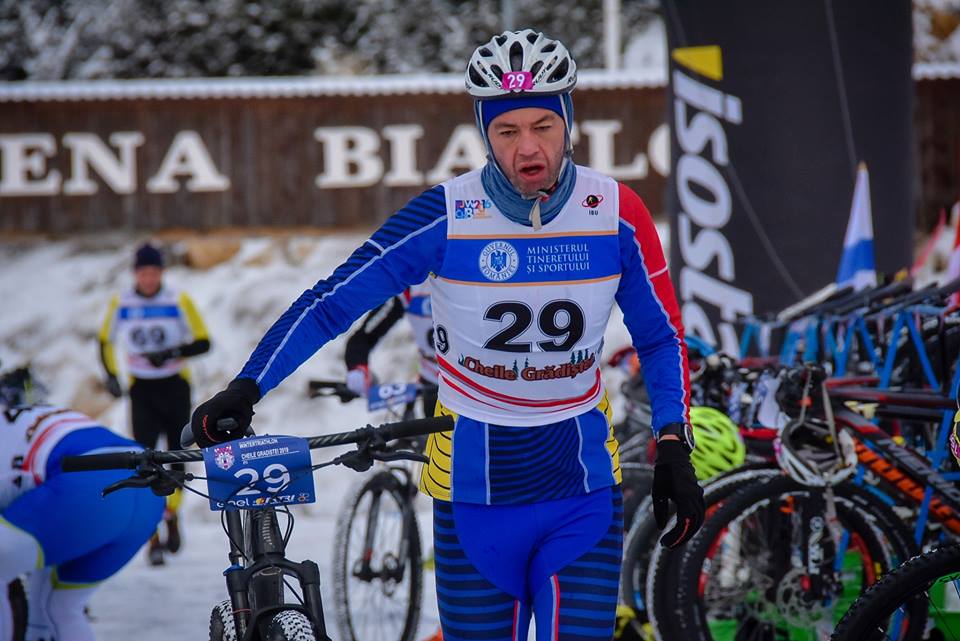 Russia's Sergey Mishanin claimed the world title a couple of weeks ago, adding to his 2012 world and 2013 European title collection. He will face the defending champion, Stelian Hota who will have the home crowds cheering for him. Marcel Balan will be hoping to put the ghosts of 2029 behind him. The 2018 World Champion had a dreadful race here last year and no doubt will be hoping to regain his world class for a 2020 European title but they all face the power of István Csergedi ROU, who moves up an age-group this year and who brings with him the 2018 World and 2019 European titles.
In the 45-49 Category, the host nation can expect a nice haul of medals with Edit Laczko, winner of silver medals here in 2018 and 2019 leading them home.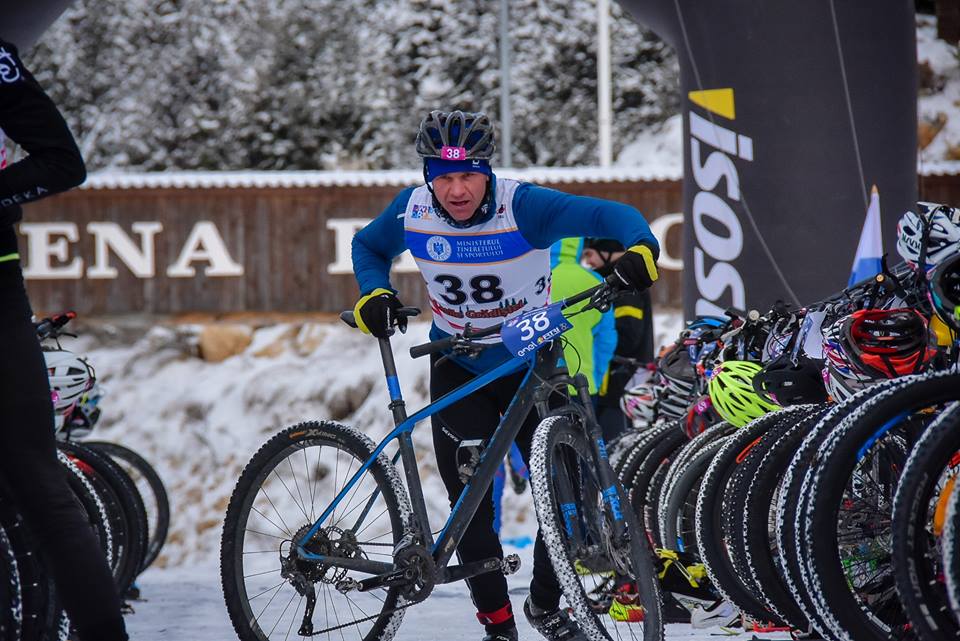 If Italy's Luca Alladio can make it to the venue, we can expect a thrilling match with Slovakia's Slavomír Praj returning to the venue as defending champion and last year's overall winner. Alladio's silver, ahead of Praj's bronze in Asiago with only some 20 seconds separating them showed us how close the pair were. The more experienced Italian athlete against the emerging power from Slovakia. This could be one of the best battles on the course. In the mix too is Sorin Viorel Ilie ROU. A 4th place here in 2018 and the hope this year for a podium finish. GB's Simon Ward has been putting in lots of ski-training under the watchful eye of the GB Team Manager, Keith Jenns and will be hoping to improve on his 7th here last year.
There is one family that is known the world over for its involvement in Winter Triathlon. Having finally hung up her Elite licence, Czech Republic's Šárka Grabmüllerová looks set to add the European title to her World title that she won in Asiago. 50-54 is a tough category but in Italy, Grabmüllerová gave a master-class in racing, to cross the line a full 8-minutes ahead of any challenge. With her daughter racing in the Elite and her husband racing AG, the medal cabinet at home might need an extra shelf soon.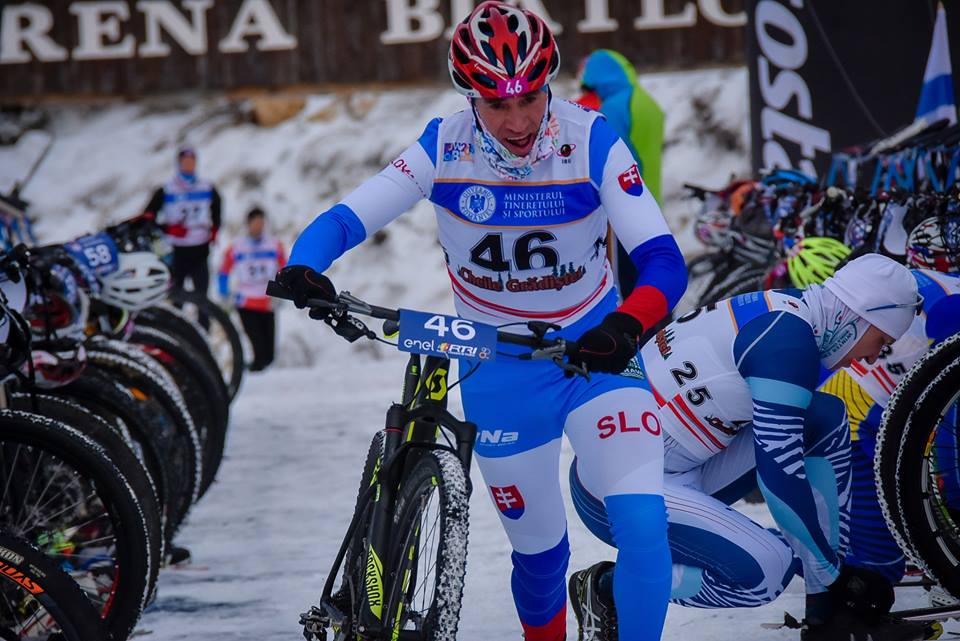 In the men's race, it will be a seasoned bunch of athletes at the start line. The defending champion, Peter Sitarik SVK has collected bronze, silver and gold as a Winter Triathlete and will be wanting a better result than his 8th in Asiago. He will face the challenge from Germany's Markus Denz, who has twice won bronze here and who edged ahead of Sitarik in Italy and a host of Romanian athlete who will be keeping GB Coach and Team Manager, Keith Jenns in their sights. Jenns' 9th in 2018 improved to a 7th last year.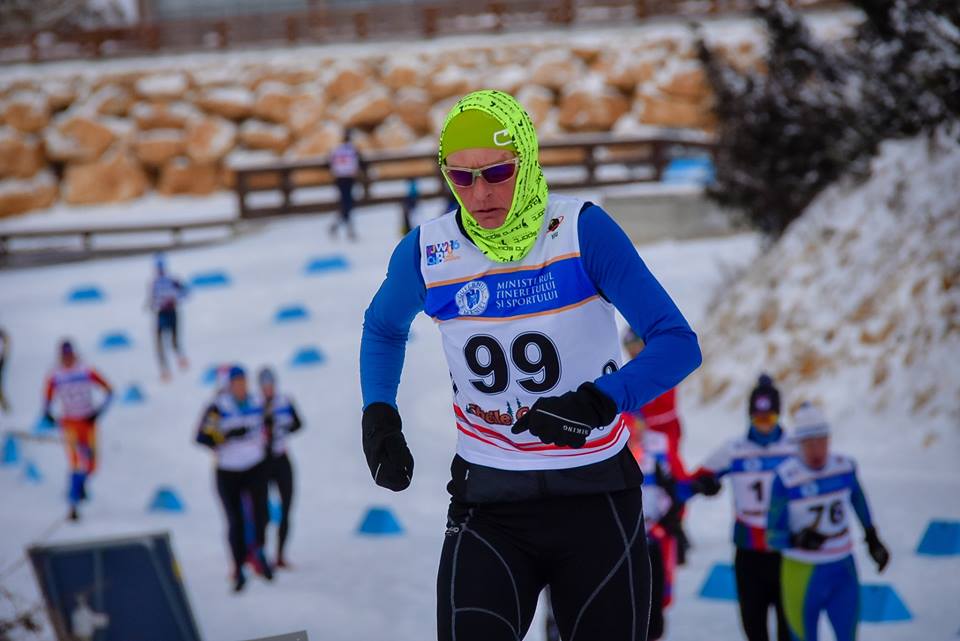 The 55-59 Women's race looks to be a win for Austria, with Sabine Greipel showing great form at the moment. In a nail-biting finish in Asiago, she was beaten by an Italian athlete and, losing out by just 4 seconds, had to settle for silver. She certainly has the edge on Germany's improving Angela Boczek, whose enthusiasm for the sport has now drawn her son into racing. Both athletes are to be seen racing off-road and have collected an impressive number of medals and titles amongst them. On paper at least, this looks like a silver for Germany behind Austria.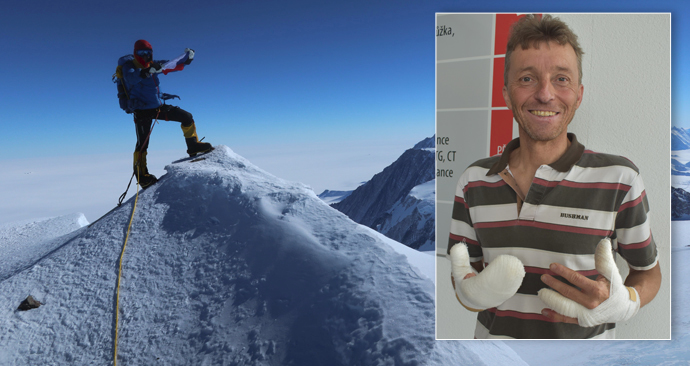 Photo Credit: Ivo Grabmüller
Moving up an age-group is Estonian athlete, Aivar Veri. His silver medal-winning time from last year would put him firmly in the silver position in this new category. With two bronze medals in Otepää, he looks good for the podium once more. Ivo Grabmüller CZE, took some time away from the Winter Triathlon podium after his silver here in the 2018 Worlds and a bronze in Etna. His successful ascent of Mount Everest came at a cost however and, following severe frostbite, he lost the ends of several fingers. Having seen him in Asiago, he looks fit and ready for the return to race fitness and will be one to watch.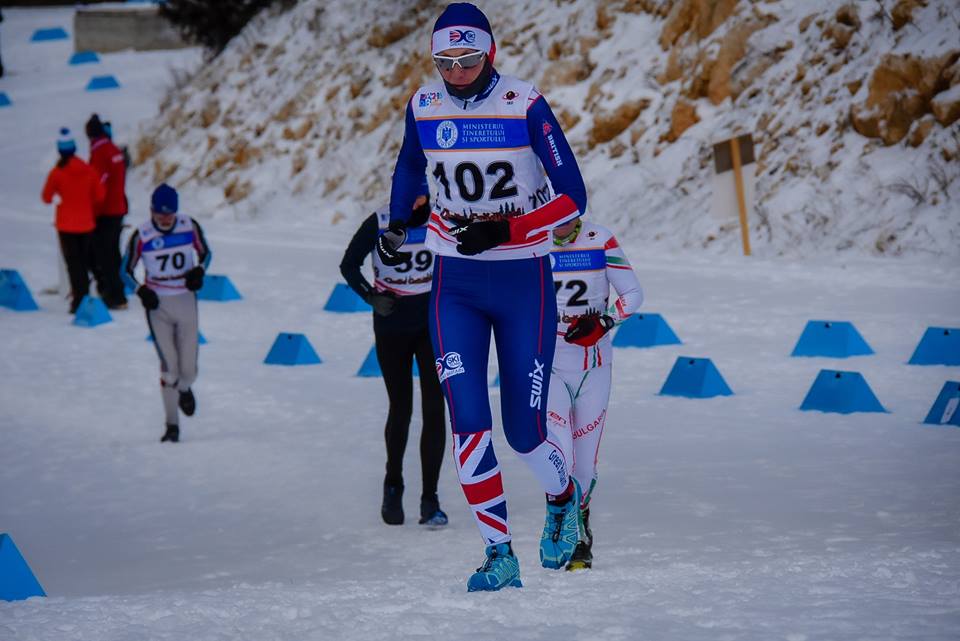 In the 60-64 category, Austria will face Great Britain in the women's race. European Champion here last year was GB's Frances Hooper. She went on to collect the European Duathlon (Standard Distance) title on the switchback Transylvania motor racing circuit in the summer and then, in Asiago, lost out on the medals with a 4th despite a dominant run and solid bike. Austria's Marianne Hergouth comes to the race with a fine pedigree of Winter Triathlon events. A world title on home soil in 2016 and a silver here in 2018 was followed up with an Asiago silver recently. Her ski power will be really needed if she is to overcome the run-bike combo of Britain's Hooper.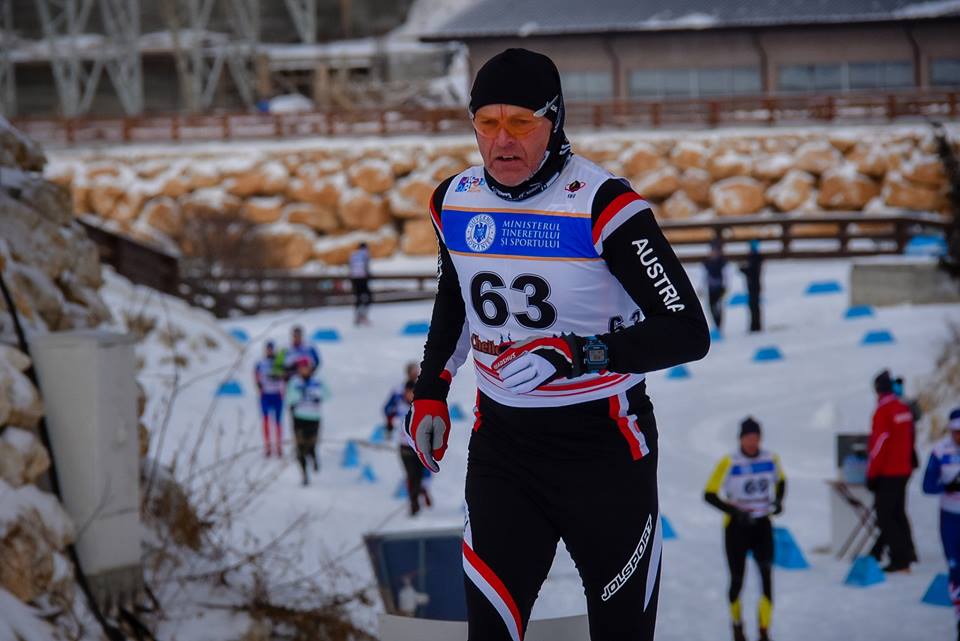 Austria could see a double victory here, with defending champion, Joachim Rathbauer returning. A gold at the Târgu Mureș ETU Cross Triathlon European Championships and a bronze in Asiago suggests that he is in great form. A silver here in 2018 saw Slovakia's Bohuslav Melicherčík add to his collection of World and European medals. Bronze and silver a-plenty but never a gold. Against Rathbauer and on paper at least, it looks impossible but the podium still looks likely for him. GB's Nicholas Farnell has raced consistently on the snow since 2017 and is in with a podium chance here.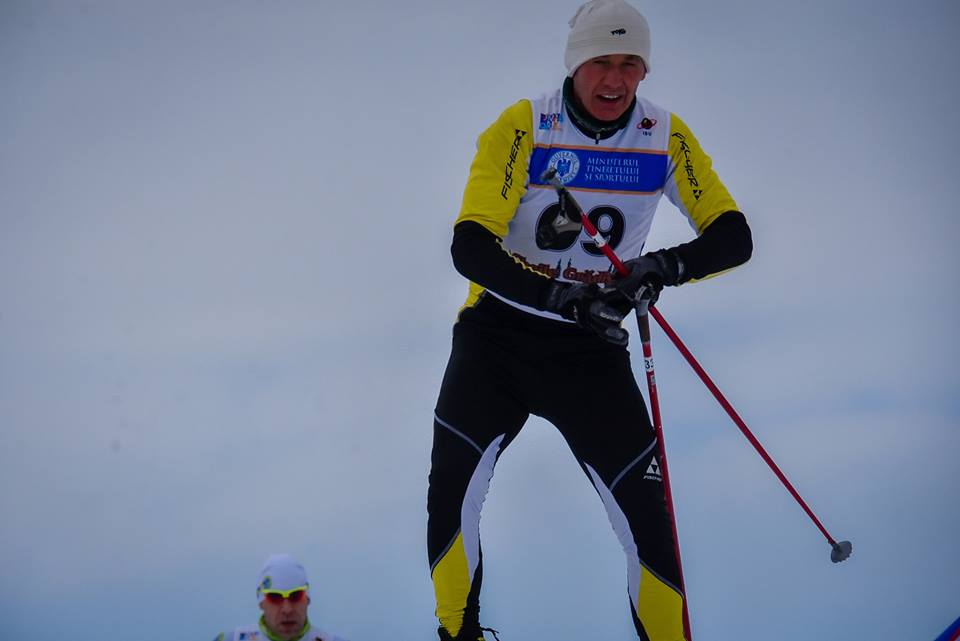 In the 65-69 and older categories, we see no further representation from the women. Czech Republic's Jaroslav Balatka returns to defend his title. Against Estonia's Anti Oot he has always had the advantage on snow and his off-road racing appears to have given him the edge. Oot claimed the world title here in 2018 but will have to dig deep to beat Balatka.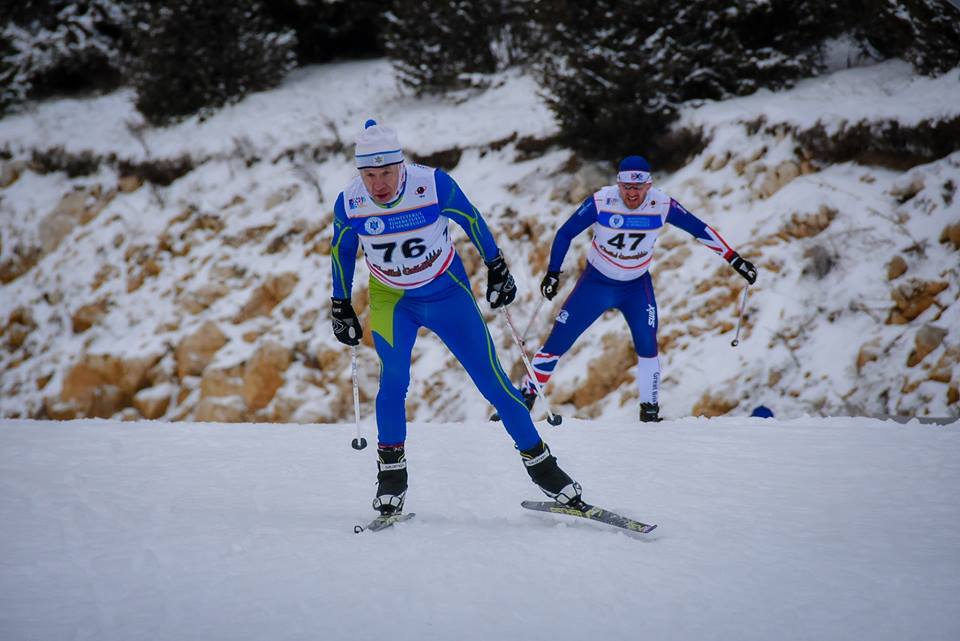 It will be Estonia once again in the 70-74 category that will be eagerly anticipating a victory. Last year Juhan Lukk was supreme. He dominated run, bike and ski but a couple of weeks ago, he lost out in Asiago and had to settle for silver behind Hans Peter Grünebach. Unfortunately, we will not be able to see a re-match this weekend as the German World Champion is pre-booked for another race. So Lukk will be looking for the win over Italy's Gentleman of the Skis, Valter de Rossi who won bronze here last year. With his wife racing, Austria's Anton Hergouth will have to work hard to ensure the family goes home with two medals. The reigning World Cross Triathlon champion, with an impressive mix of titles across the multisport range, won silver here at the worlds in 2018 but missed out on the podium in Asiago. Youngest of this age-group is Germany's Reinhard Engert. He suffered badly on this course last year but fought his way around the Asiago course and forced himself onto the podium.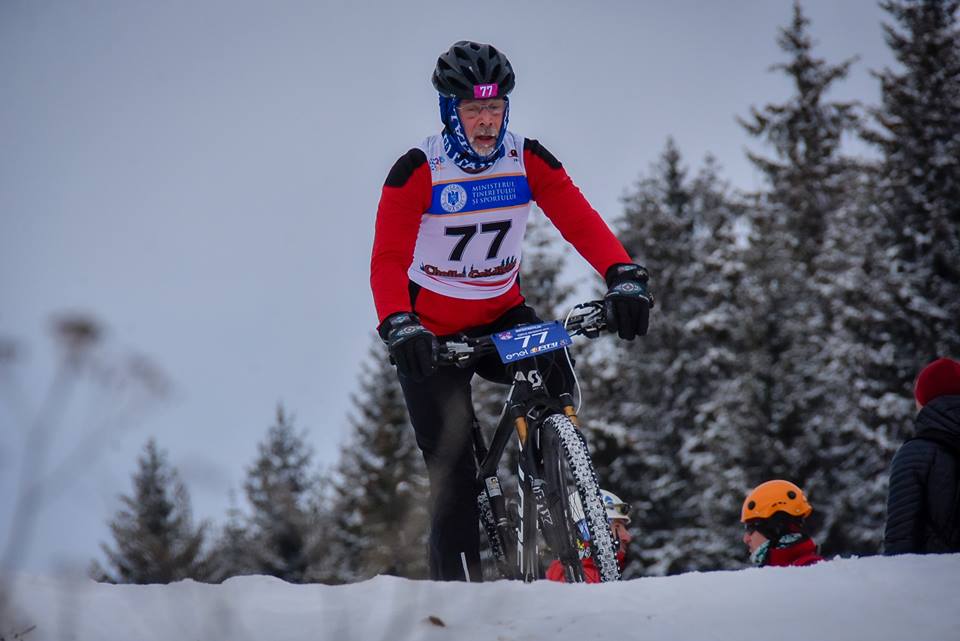 In the 75-79 category we get once again to see Germany's multiple champion, Steffen-Luis Neuendorff. Coming back to defend his title, he had a tough race in Asiago, losing out to Austria's Curt Meier who misses out this time, leaving the door open to another title for the German.
The courses are checked and well-prepared. Athletes who arrive early at the venue will have plenty of opportunity to go out and practice.
ETU Media will be providing as much coverage from the venue as possible.
Check our Facebook and Instagram pages for updates.

For the 2019 photos, please click here.
Photos by Radu-Cristi. All rights reserved.
Related Event: 2020 Cheile Gradistei ETU Winter Triathlon European Championships
Latest
Videos
---
Latest
Event Galleries